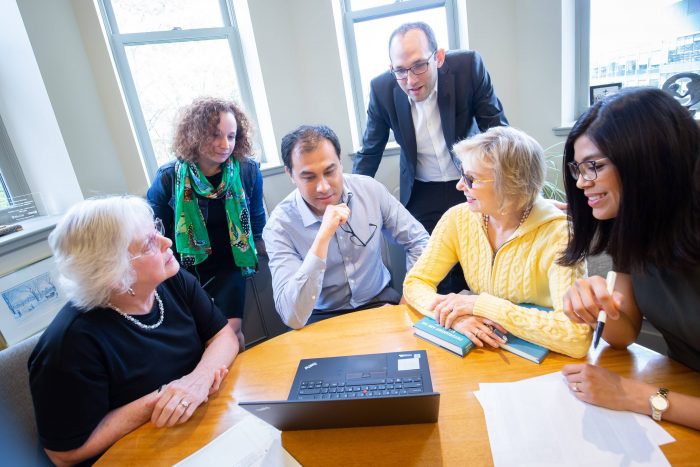 By Matthew Brett and Yvonne Steinert

As the Institute of Health Sciences Education celebrates its first anniversary and the start of a new chapter, it is important to understand what's in a name. The Institute is both a product of its times and an active agent of change through time. Our name reflects this reality. In order to understand who we are and where we are going, it is important to know where we come from.

Our predecessor, the Centre for Medical Education, was founded here at McGill University in 1975. The name reflected a strong interest in medical education amidst a period of ferment: the introduction of Medicare, the expansion of public education, a medical specialists' strike and the October Crisis in Québec are among the many watershed moments of the 1960s into the 70s, known today as the Quiet Revolution. Far from being immune from this environment, the Centre was woven into these social developments, both a product of its time and an active participant fostering concrete change within medical education.

"It was a period of ferment," says Dr. Hugh Scott, the Centre's founder, of the early 1970s. "The whole medical system was being turned upside down." In an enthusiastic 1974 letter to the then-Dean of Medicine, Dr. Scott wrote of the potential for "a confederation of interested people from within and beyond the faculty at McGill." He states that he would, "like to foresee a Centre that is a meeting place and stimulator of innovation, evaluation and research in education rather than a repository of expertise."

Leaping forward 45 years to the present day, disciplines and practices have evolved and grown increasingly refined and sophisticated. Medical education (MedEd), health professions education (HPE) and health sciences education (HSE) include highly developed and overlapping fields of inquiry and practice. Much like the Quiet Revolution, the Centre for Medical Education was both shaped by its times and an active participant in transformational change throughout the past 45 years.

The Institute of Health Sciences Education
The Centre was restructured and renamed the Institute of Health Sciences Education in 2019. This was not simply a semantic shift. It reflects concrete changes in our Faculty, our work, and across the world.

Our emphasis on health sciences is proactive, seeking to address health rather than strictly focusing on illness. The role of science has also been added to our name, reflecting the degree to which MedEd, HPE and HSE have become overlapping scientific disciplines. In addition, we place a strong emphasis upon the science of education itself. This underscores the vital role of evidence-based education designed to continually improve the training of health professionals and scholars. The science of education matters. It has real-world impacts.

Health sciences is also an inclusive term that invites medicine, all health professions, and the biomedical sciences into the fold. As a result, we have become more interdisciplinary and interprofessional, opening Institute doors to cross-cutting lines of inquiry including architecture, anatomy and cell biology and a range of social sciences and humanities. Our Institute also engages with health sciences education not only as a science, but as an art. Creativity, character humanity and humility will always be important to the craft of health sciences education.

Today, Institute members in the clinical and biomedical sciences collaborate in teams with education researchers and theorists; students are involved in curriculum design, and research participants themselves are sometimes active team members. It is not uncommon to hear of research teams that include patients, patients' family members, clinical custodial staff, community organisations and a range of stakeholders. This sense of fusion and mixture is not without its challenges, but the Institute embraces this expansive and participatory approach.

Amidst all this, globalization and technological innovation continue to proceed apace. The Institute grapples with – and influences – these powerful currents. We do so without losing sight of our science as an art, with humanism at its core. Institute members conduct research and educational practices utilizing big data, artificial intelligence and augmented reality, while others research grief literacy, power dynamics, race and inequality, emotion, empathy and care.

What's in a name, you ask? All of this, and a great deal more. It is ultimately our Institute faculty, members, students and staff who breathe life into the name. When we think of the Institute, we think of faces, stories and experiences. It is our community who make the Institute what it is, each of us shaped by our circumstances, each of us active agents of stability and change.

June 16 2020