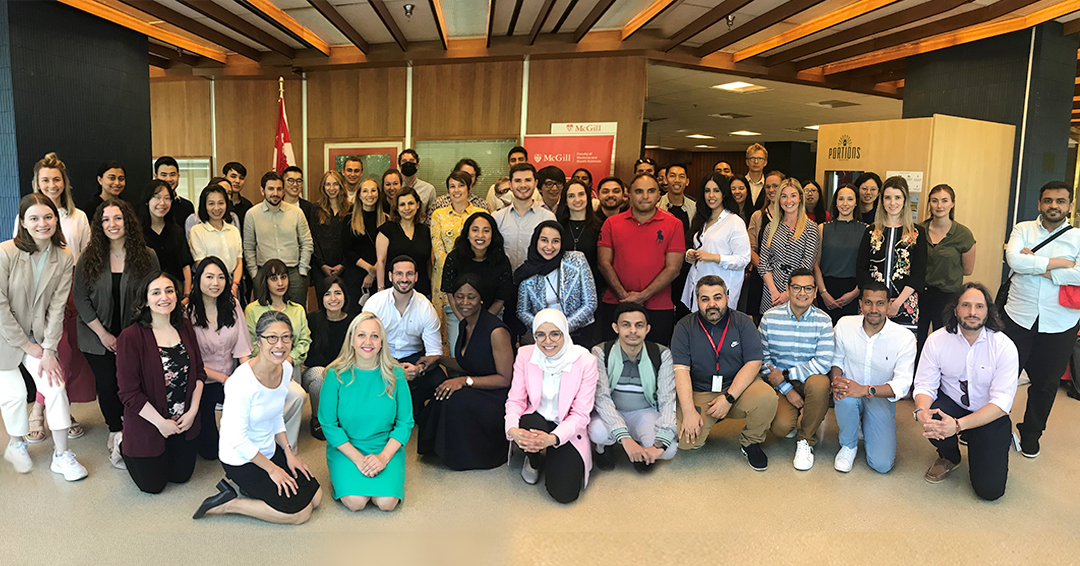 Following a two-year hiatus for in-person events, the new cohort of McGill's Faculty of Medicine and Health Sciences residents were welcomed to an in-person orientation event at the end of June 2022. Five hundred and fifteen residents from Quebec, Canada and abroad, including 234 international medical graduates (IMGs), were invited to join the three-day event, the latter two days via Zoom.
"We are very proud to welcome our cohort of new trainees," said Regina Husa, MD, Associate Dean, Postgraduate Medical Education (PGME) in her opening remarks. "McGill residency programs offer excellent training and will prepare these learners for their future careers and other exciting opportunities."
The new residents will train in one of over 75 residency programs offered at McGill.  Alexie Ferreira, MD, from Cantley, Quebec, recently completed her medical degree at the University of Ottawa and took part in the 2022 orientation. We asked her why she chose to do her residency in Obstetrics and Gynecology at McGill. "I had a really good experience with the team during my interview," she recalls. "Also, McGill is a renowned institution, which will allow me to train to become a well-rounded and competent professional. The city itself is also very interesting, and it was important for me to care for my patients in both English and French."
Led by Leon Tourian, MD, Assistant Dean of Postgraduate Medical Education, the orientation program included welcome speeches from Faculty leaders and presentations by the Association of Residents of McGill and the Office for Respectful Environment, as well as practical workshops on communications skills. As is tradition, a lunch was provided following the orientation session on day one, giving the residents an opportunity to network with their new peers. "Orientation was a great way to meet some of my colleagues, while discovering the McGill campus", added Dr. Ferreira.
A very warm welcome to the new residents!