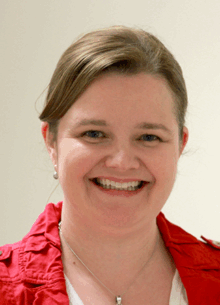 By Frédérique Mazerolle

It is with great pleasure that we announce the appointment of Dr. Laurie Musgrave to the position of Longitudinal Family Medicine Experience (LFME) Course Director for the Department of Family Medicine of McGill University, effective since March 1, 2019.

In her role, Dr. Musgrave is responsible for the overall organization, function, and quality of the medical student experience in the LFME Course. This includes quality of teaching, type and quantity of clinical and academic activities, assessment of students, and physical and psychological safety of the learning environment for the students.

Dr. Musgrave will be collaborating closely with the Director of Undergraduate Education, as well the LFME Director for Campus Outaouais and various LFME physician leads to ensure that the educational experience is comparable for students at all training sites. She herself has been a LFME preceptor since 2013.

"I am thrilled to have this new opportunity and to be a part of the undergraduate program," Dr. Musgrave explains. "I am passionate about family medicine and teaching and I look forward to introducing and promoting primary care to medical students by means of the LFME course."

For the past two years, Dr. Musgrave has been involved in the Department of Family Medicine as a clinical faculty lecturer. In 2018, she became an Associate Member of the Gerald Bronfman Department of Oncology, Division of Palliative Care McGill. She is the Director of Palliative Care at the Lachine Hospital site, part of the McGill University Health Centre.

Please join us in congratulating Dr. Musgrave on this appointment and in wishing her the utmost success in her new position.

March 29, 2019