Climbing the hill towards new beginnings…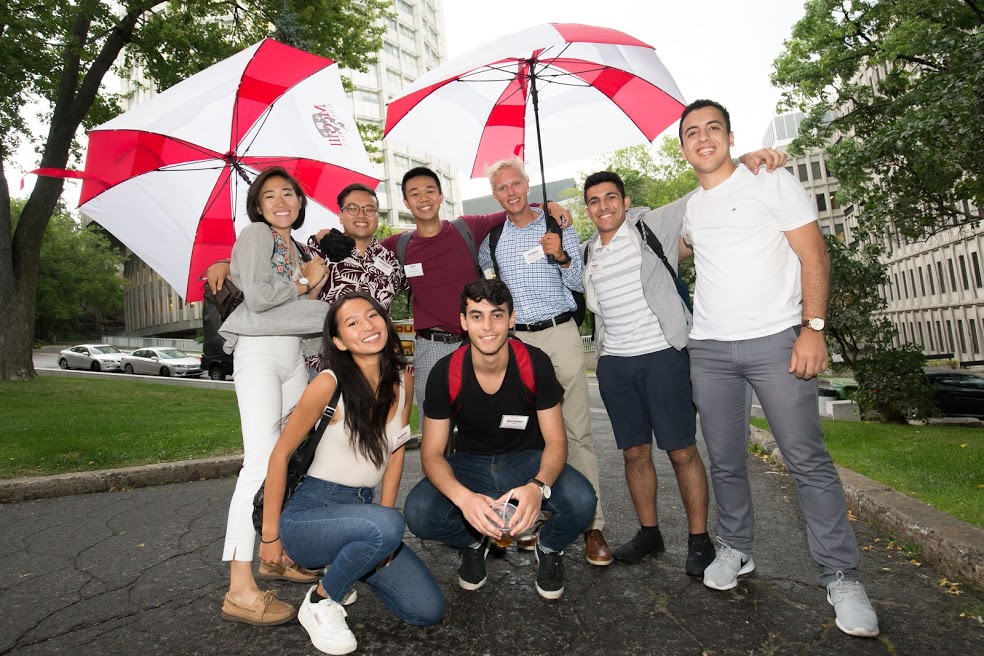 By Diane Weidner

A new cohort of 181 MDCM medical students and 38 DMD dental students gathered in the amphitheatre at McGill University's McIntyre Medical Sciences Building on August 22, ready and eager to embrace the challenges that lie ahead. During three jam-packed days of orientation, students had the opportunity to meet their classmates and take in valuable advice from their predecessors and faculty members on how to prepare for the next four years while staying balanced and focused. Dr. Beth-Ann Cummings, Associate Dean, Undergraduate Medical Education, Dr. David Eidelman, Vice-Principal of Health Affairs and Dean of Medicine, and Dr. Paul Allison, Dean of Dentistry, officially welcomed the Class of 2021 to McGill University and reminded the students to take a deep breath and cherish this moment, the beginning of their exciting journey.

Liang Chen, Executive President of the Medical Students' Society, and Ryan Siciliano, Executive President of the Dental Students' Society, also welcomed the students, together with several of their 2020 classmates, while preparations for Frosh got underway.

Day 2 featured a special Indigenous welcome from Elder Charlie Patton, who shared many words of wisdom including, "Walk this world in a good way." Professor Faith Wallis treated students to a brief and oftentimes humorous history of medicine and dentistry at McGill. On Day 3, students were immersed into the world of "Physicianship."

Choosing the path towards medicine
Speaking with the students throughout the day, it was impressive to learn about the different influences that have led these future healers to choose a career path in medicine, driven by a passion and desire to be of service.  Here are just a few brief glimpses into their remarkable stories.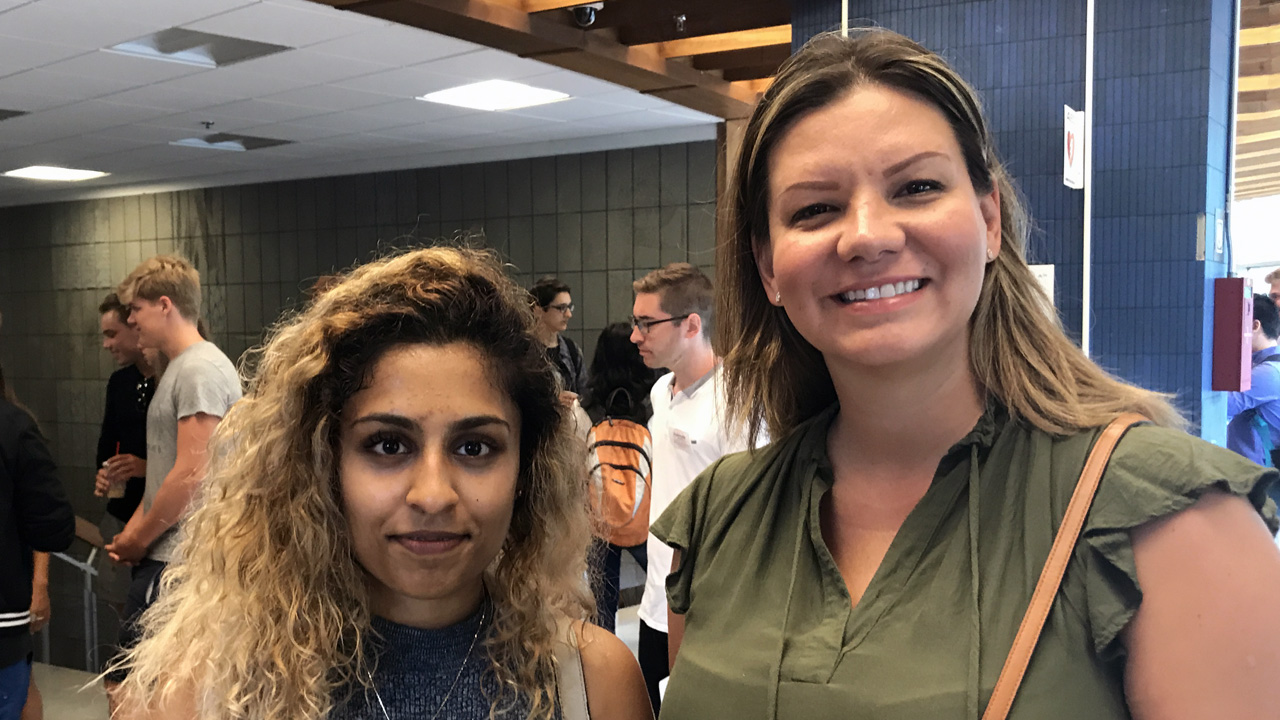 Studying medicine at McGill was a clear choice for Montrealer Minuoja Chandramohan, who has always loved research and has earned national recognition for her participation in science fairs. "I want to inspire young girls to nourish their passion for science," says Minuoja, who volunteers at Les Scientifines, a non-profit organization that helps promote careers in science and technology to girls from low-income neighbourhoods.  Standing on her right is Jennifer Robinson from Timiskaming First Nation. Jennifer's previous work in the public health sector and exposure to issues facing her community is what motivated her to return to her studies and pursue a career in medicine through the Quebec First Nations & Inuit Faculties of Medicine Program.  "The ratio of physicians to population is not what it should be in the First Nations communities, and I want to help change that, and advocate for important issues such as suicide prevention and addiction." Jennifer also wants to be a strong role model for her children by showing them that it's important to help out where you can.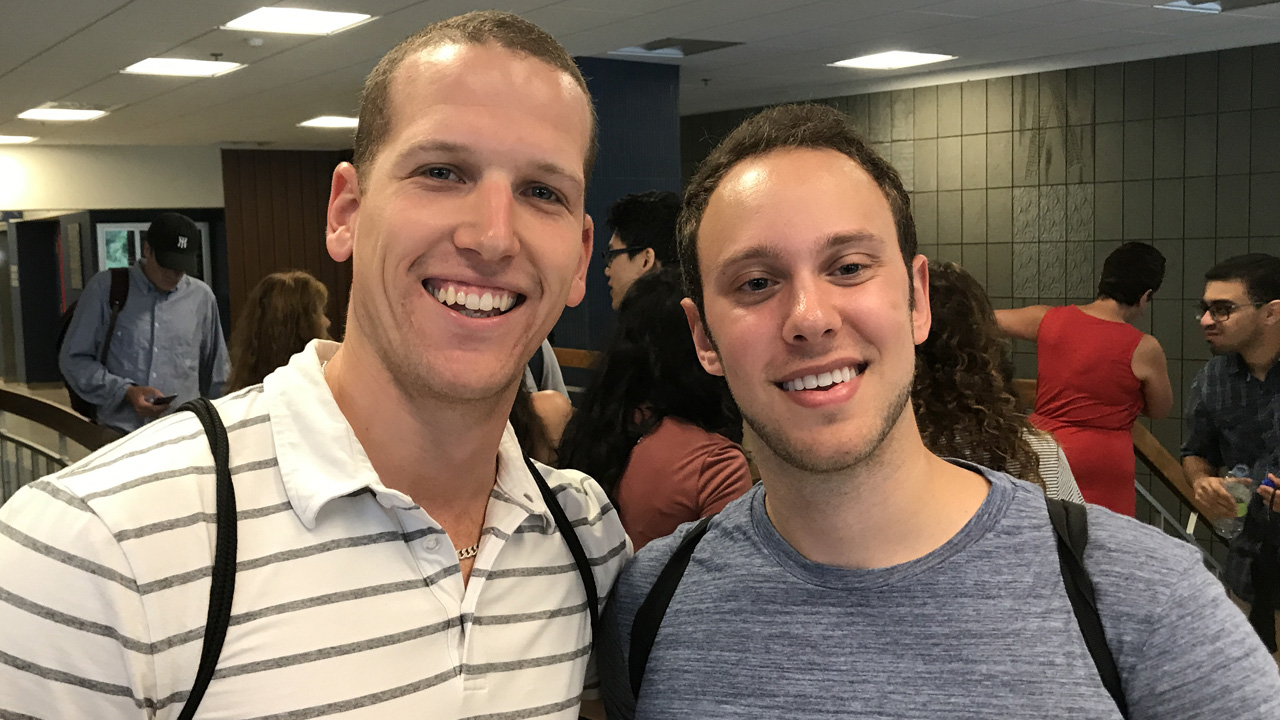 "The human body is so complex, so perfect.  It's the best engine on earth," says Carl Laverdière (left), a graduate of the McGill University Mechanical Engineering program.  He has a great interest in biomedical engineering and wants to combine his passion for technology and medicine to improve human health and quality of life. Standing with him is Aaron Hass, who has known since his first biology class in high school that he wanted to study medicine. "There is nothing more important than knowing about yourself and your health," says Aaron, who is interested in general surgery.

"An amazing medical team saved my sister's life," says Zineb, who became interested in emergency medicine after spending a lot of time at the hospital with her parents, watching her sister undergo medical procedures. Having lived in Morocco, Chicoutimi and Abu Dhabi, Zineb was attracted to the international diversity that McGill offers and likes being around so many people who are different.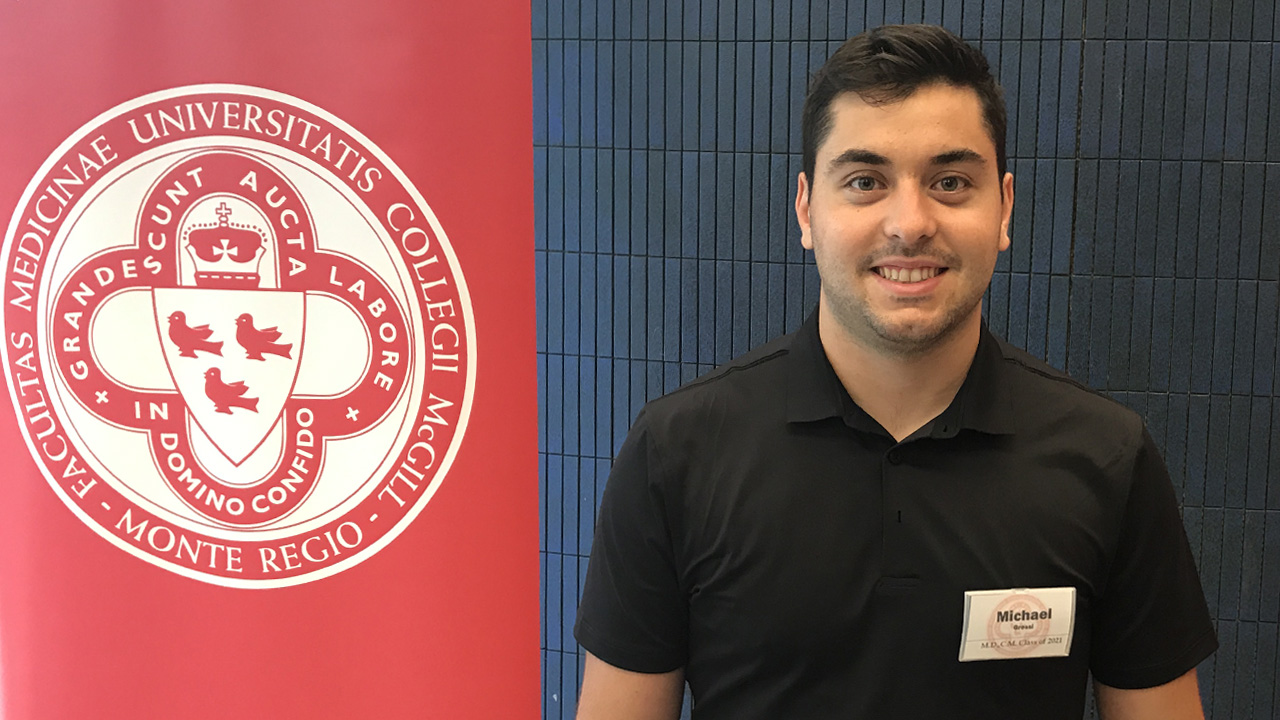 While the majority of the MDCM students are Quebec residents, others have travelled from far away to study at McGill University. Winnipeg native Michael Grossi is enjoying his first week in Montreal and has remarked that there are a lot of hills. "I have always been passionate about science and research, and I want to make a difference in the world," he says, as he prepares for vigorous walks to the McIntyre Medical Building at the top of the campus over the next four years.

Read about twin sisters who are both now McGill medical students – one in first year, the other in fourth year.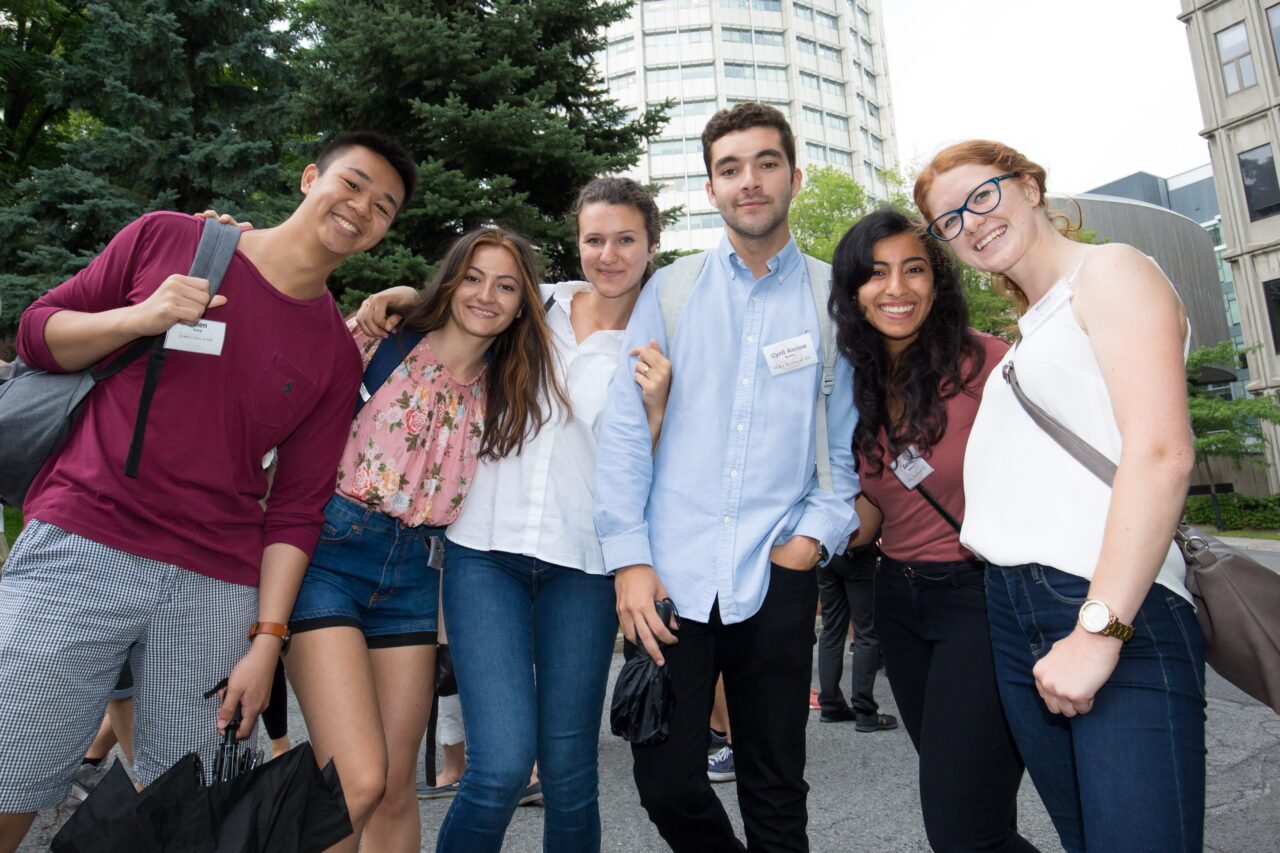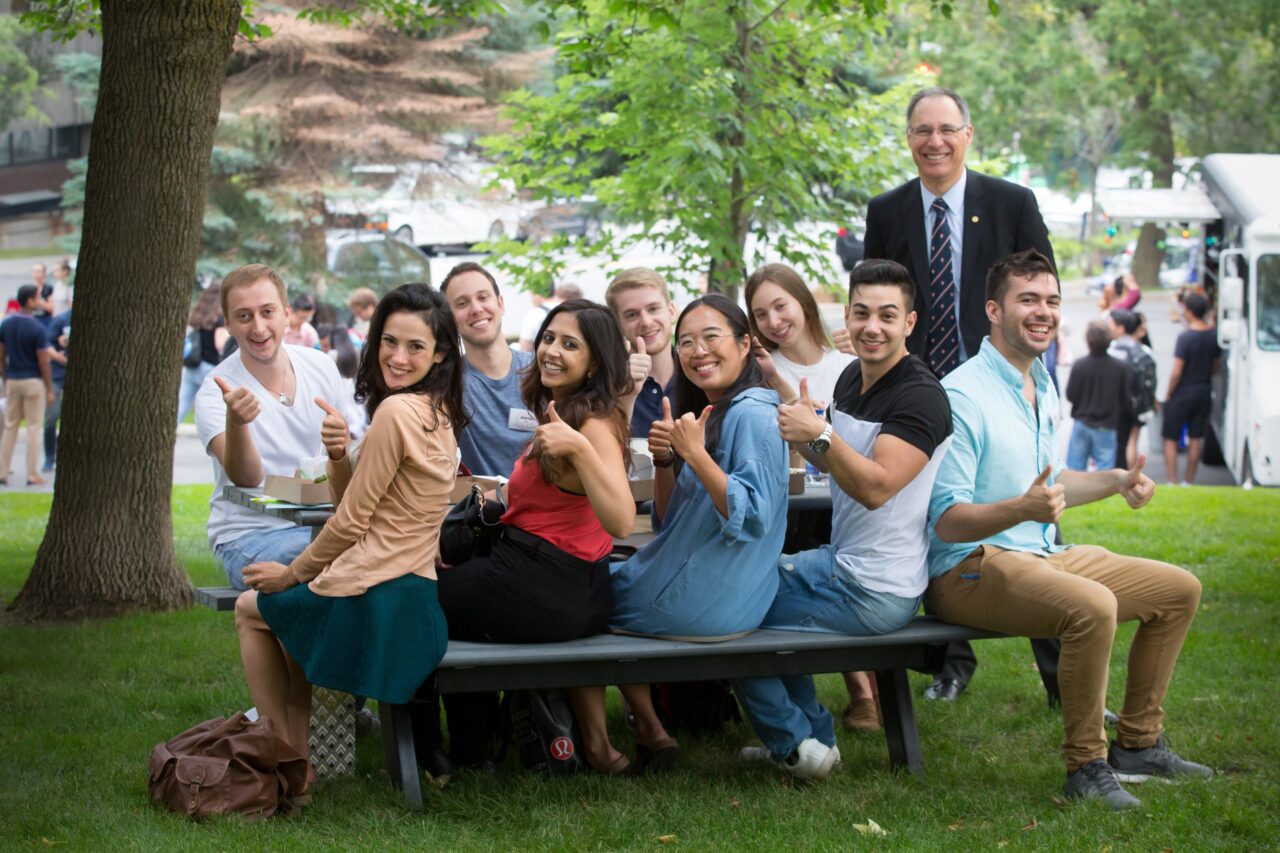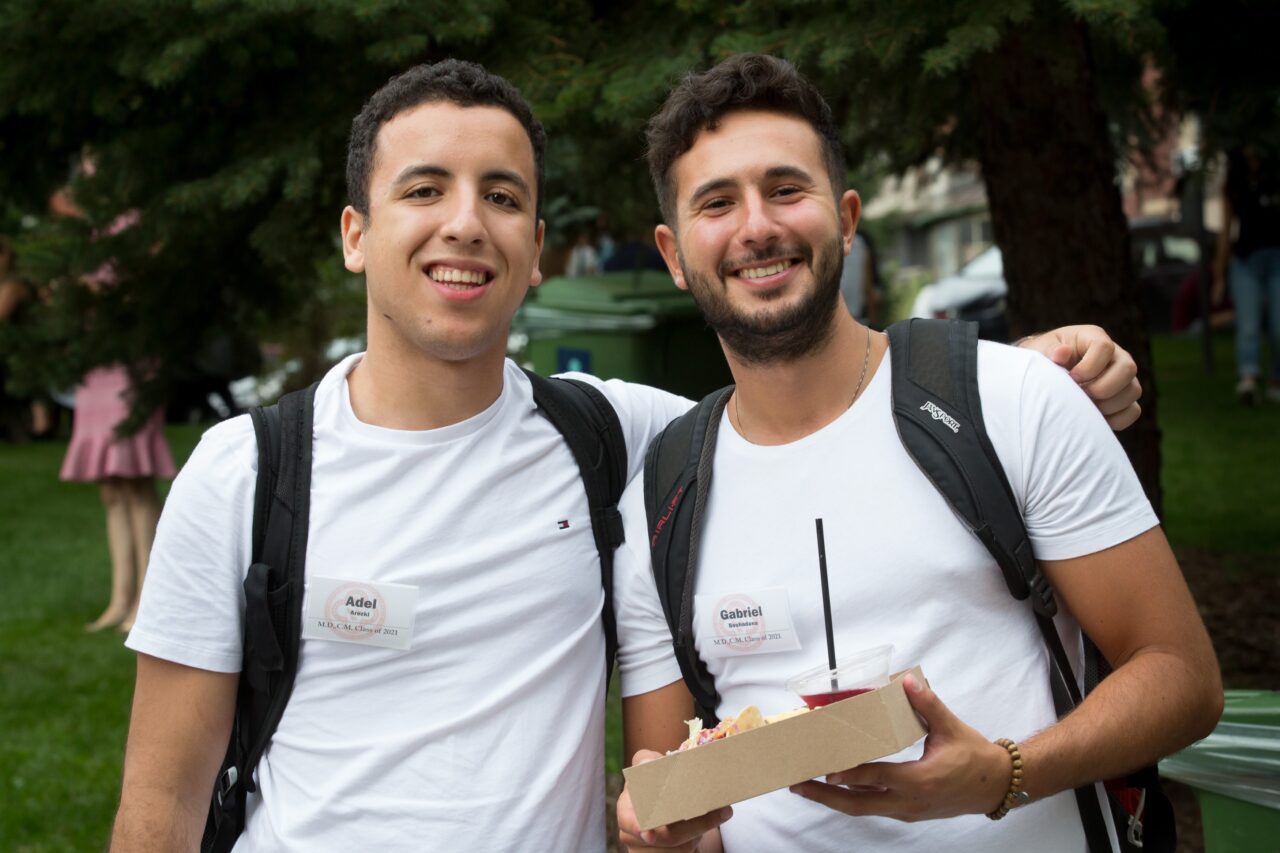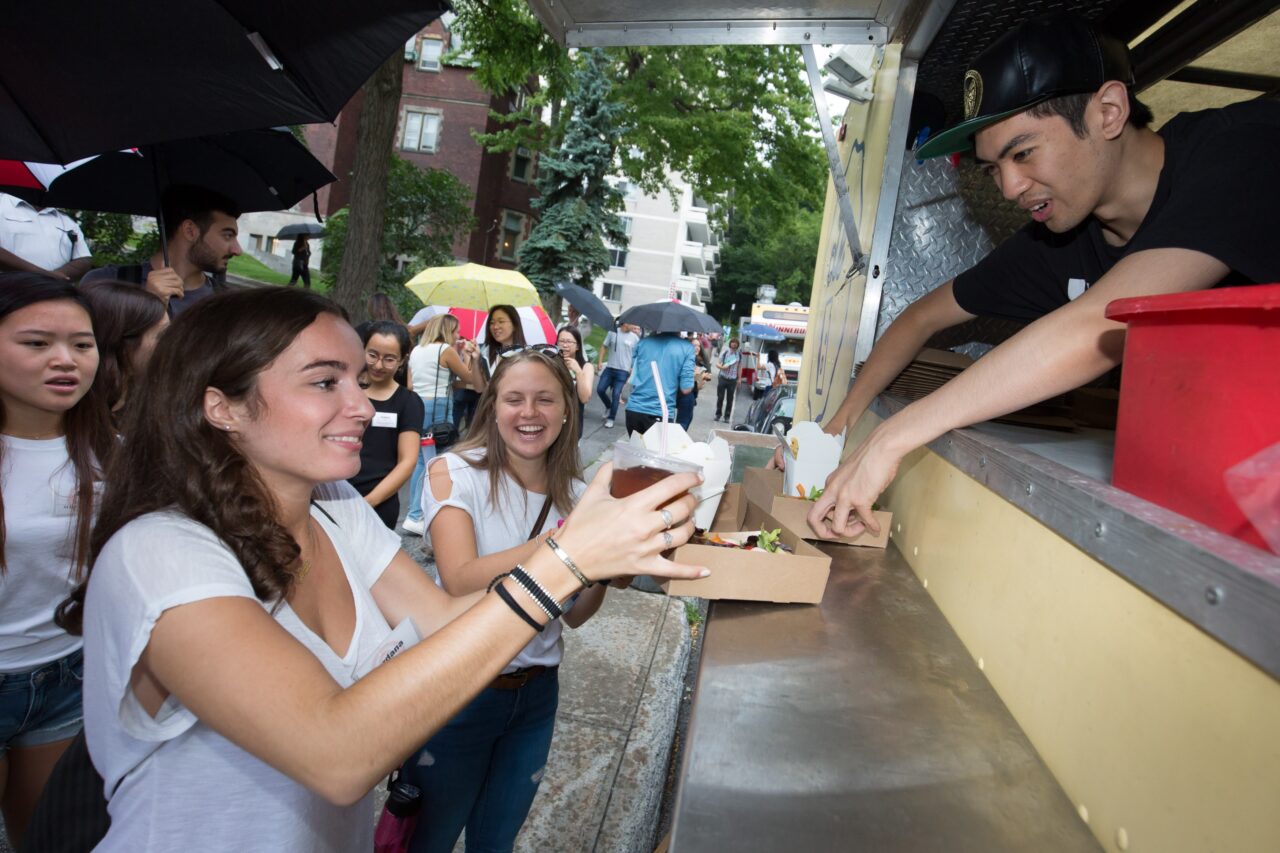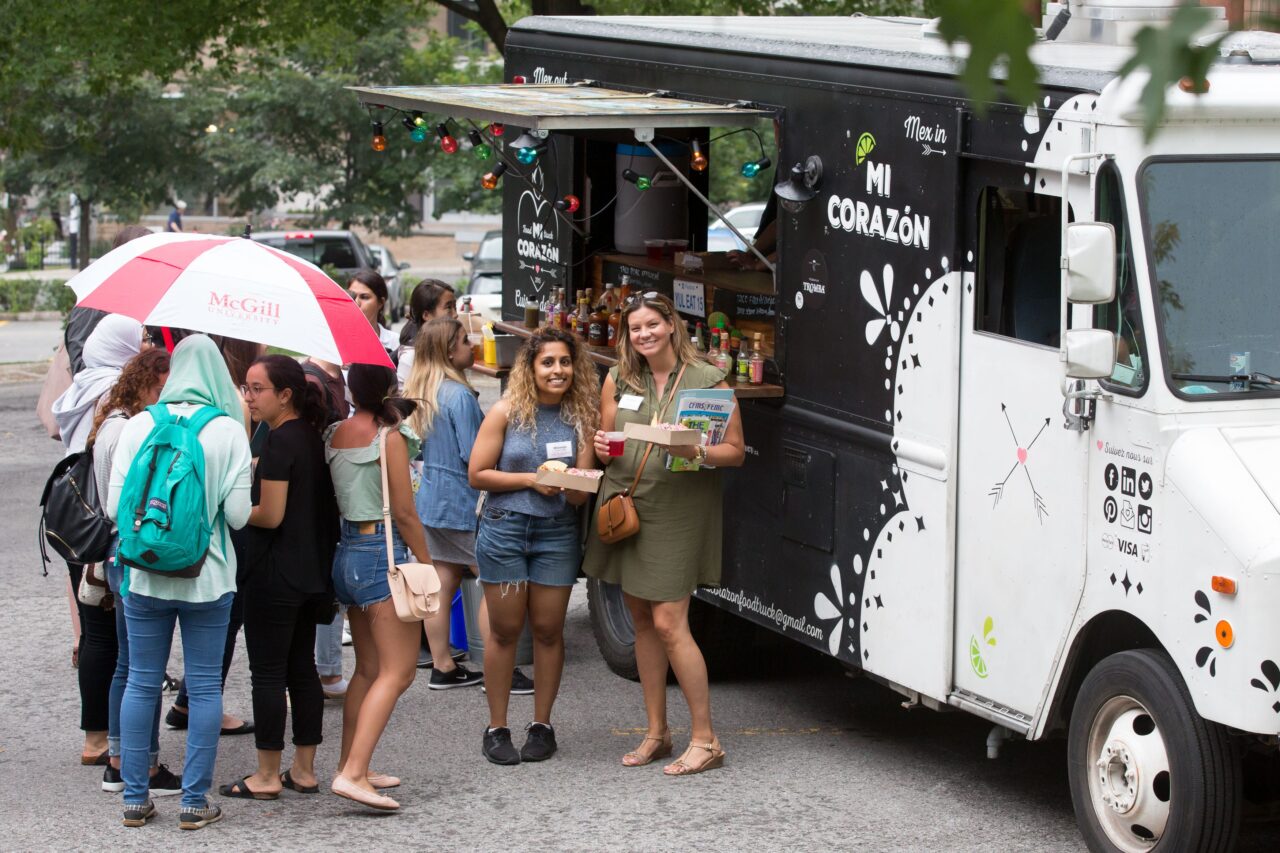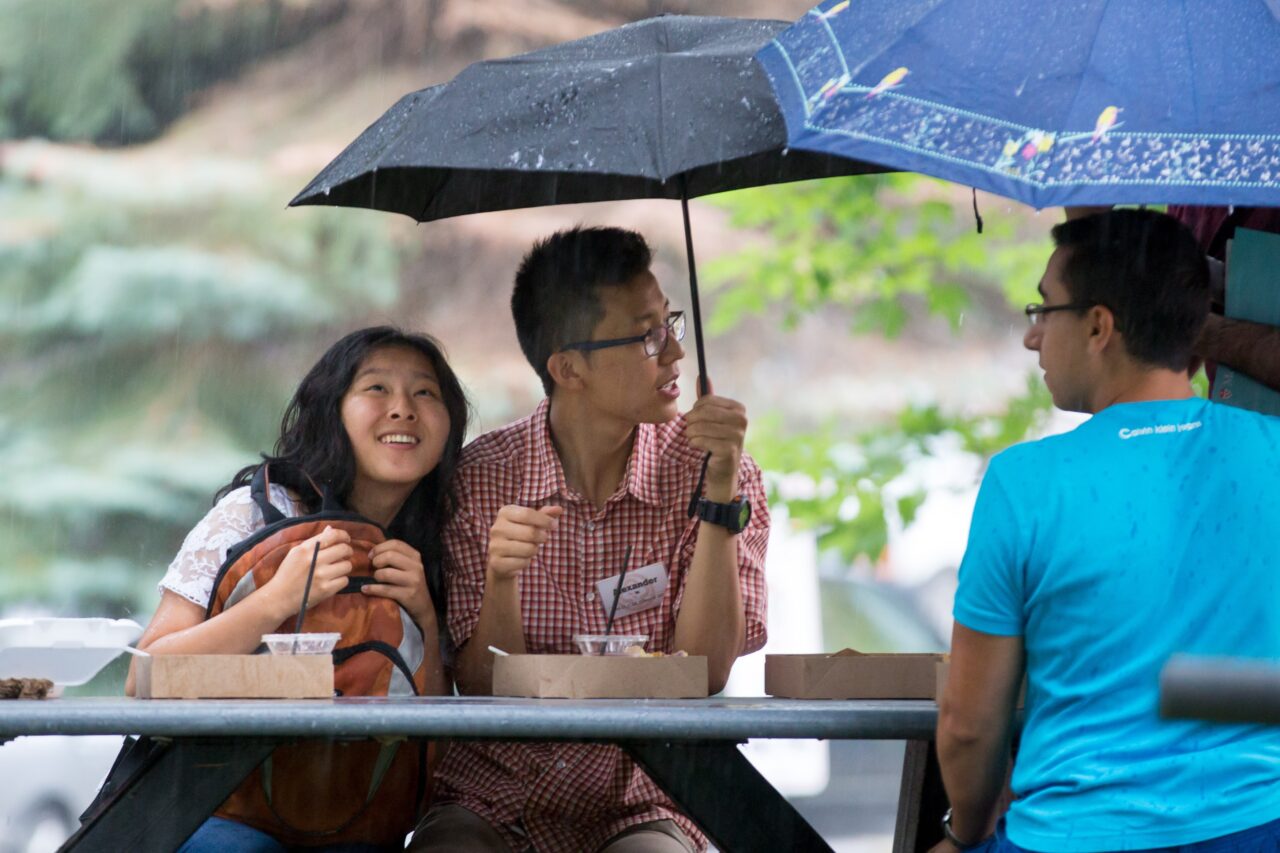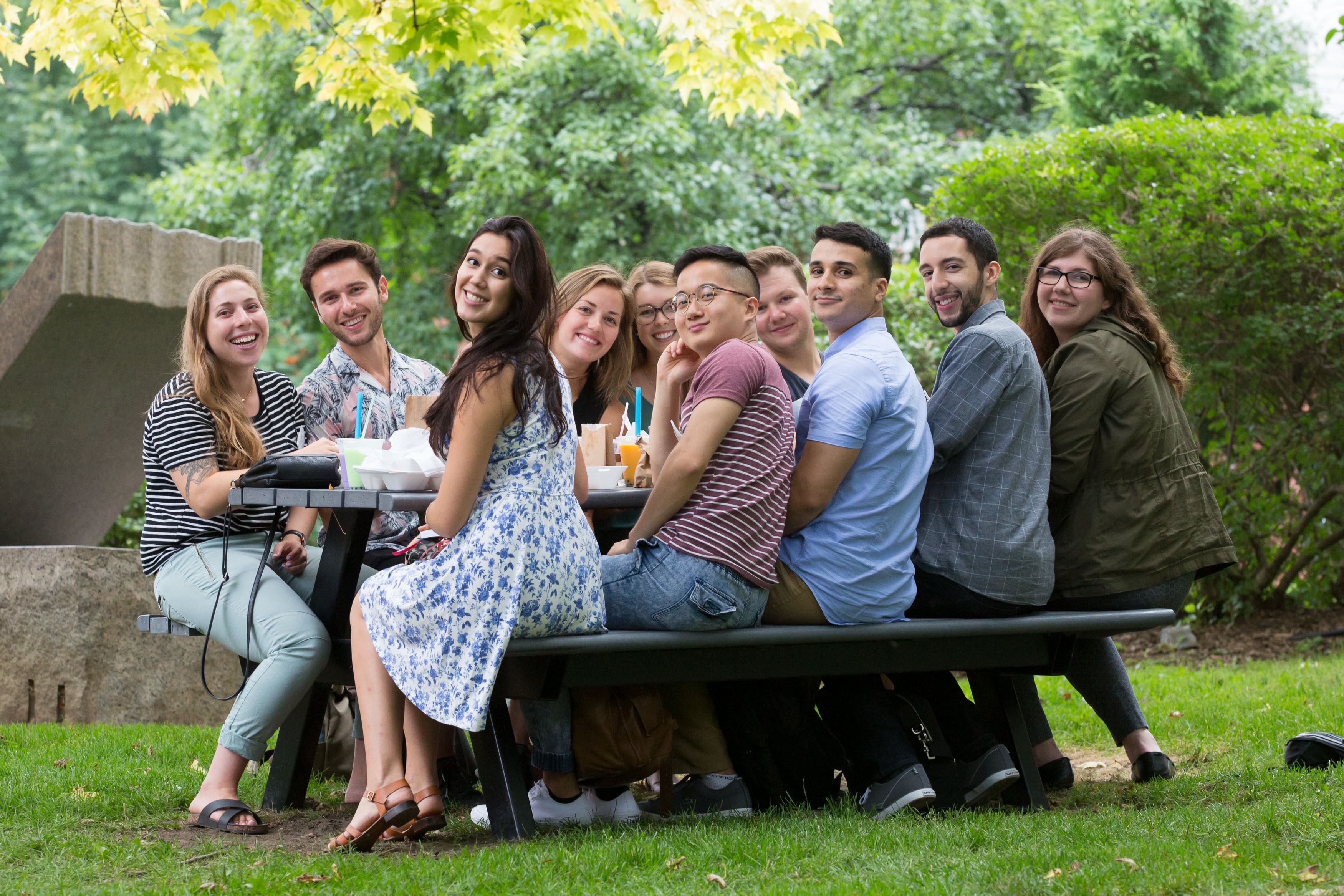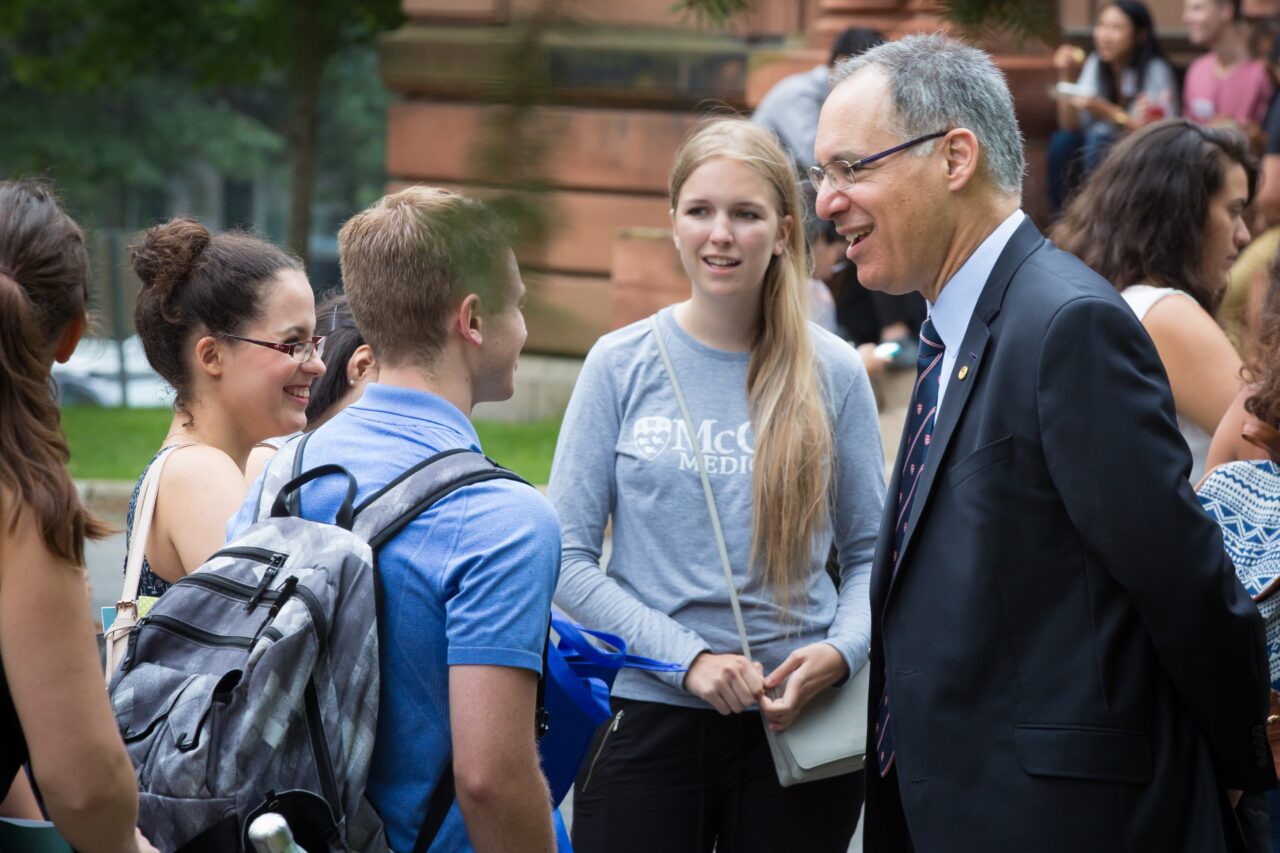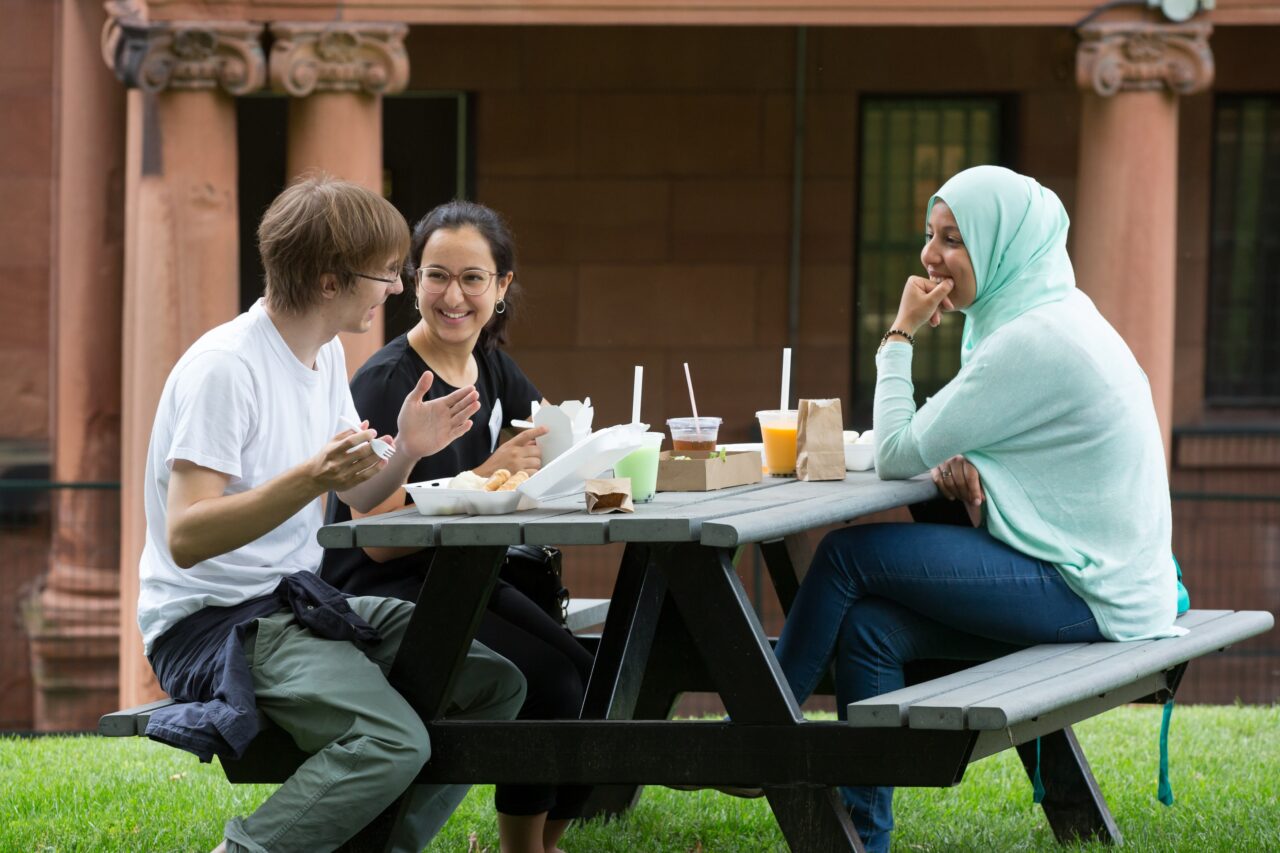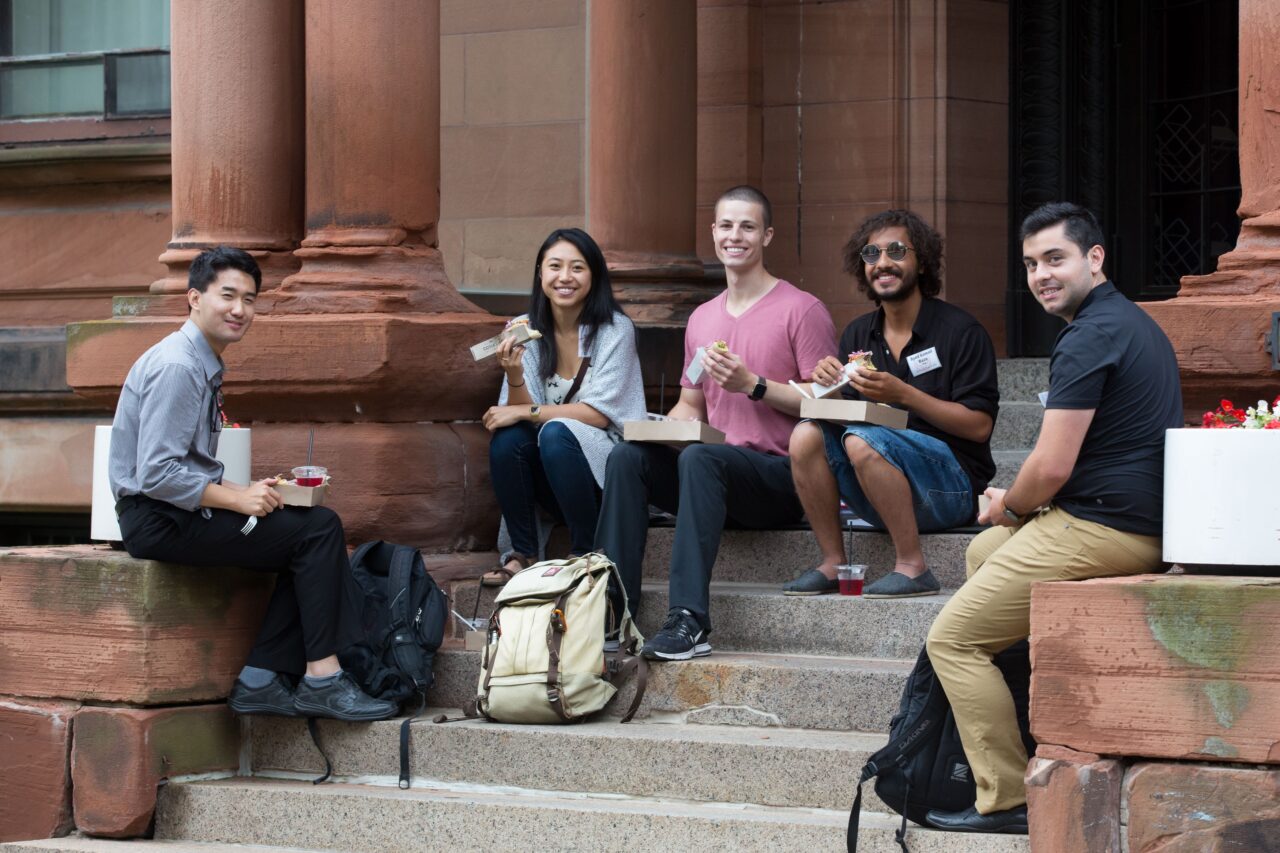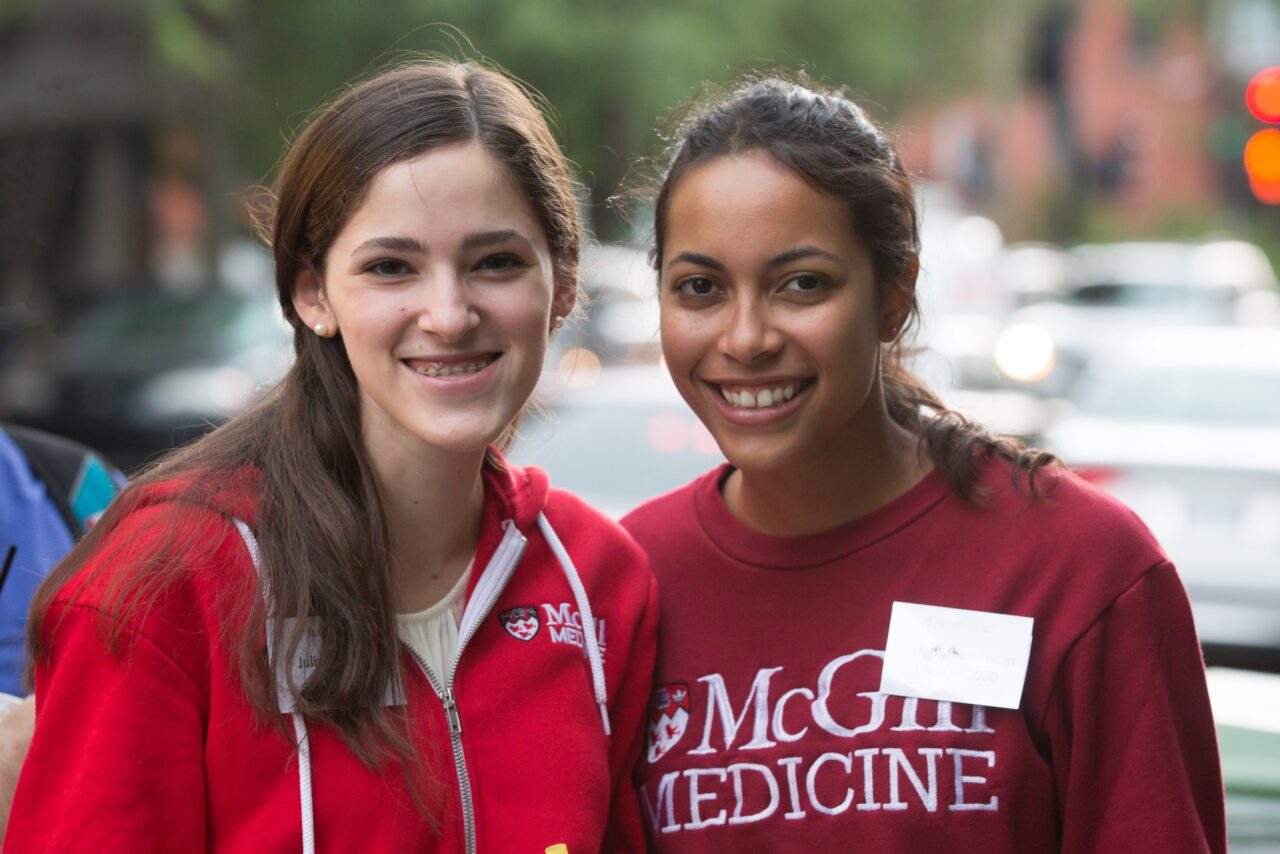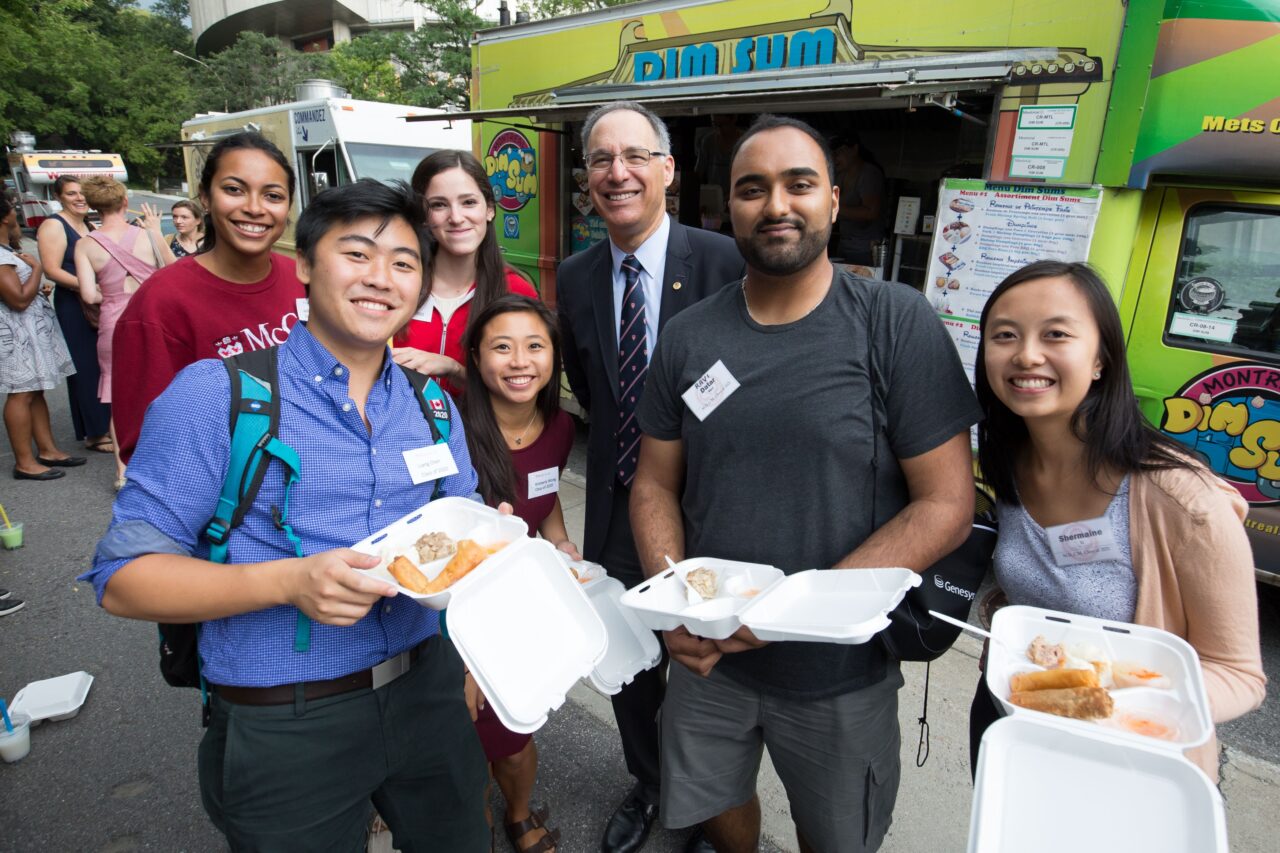 Photos from orientation lunch by Owen Egan.

August 25, 2017