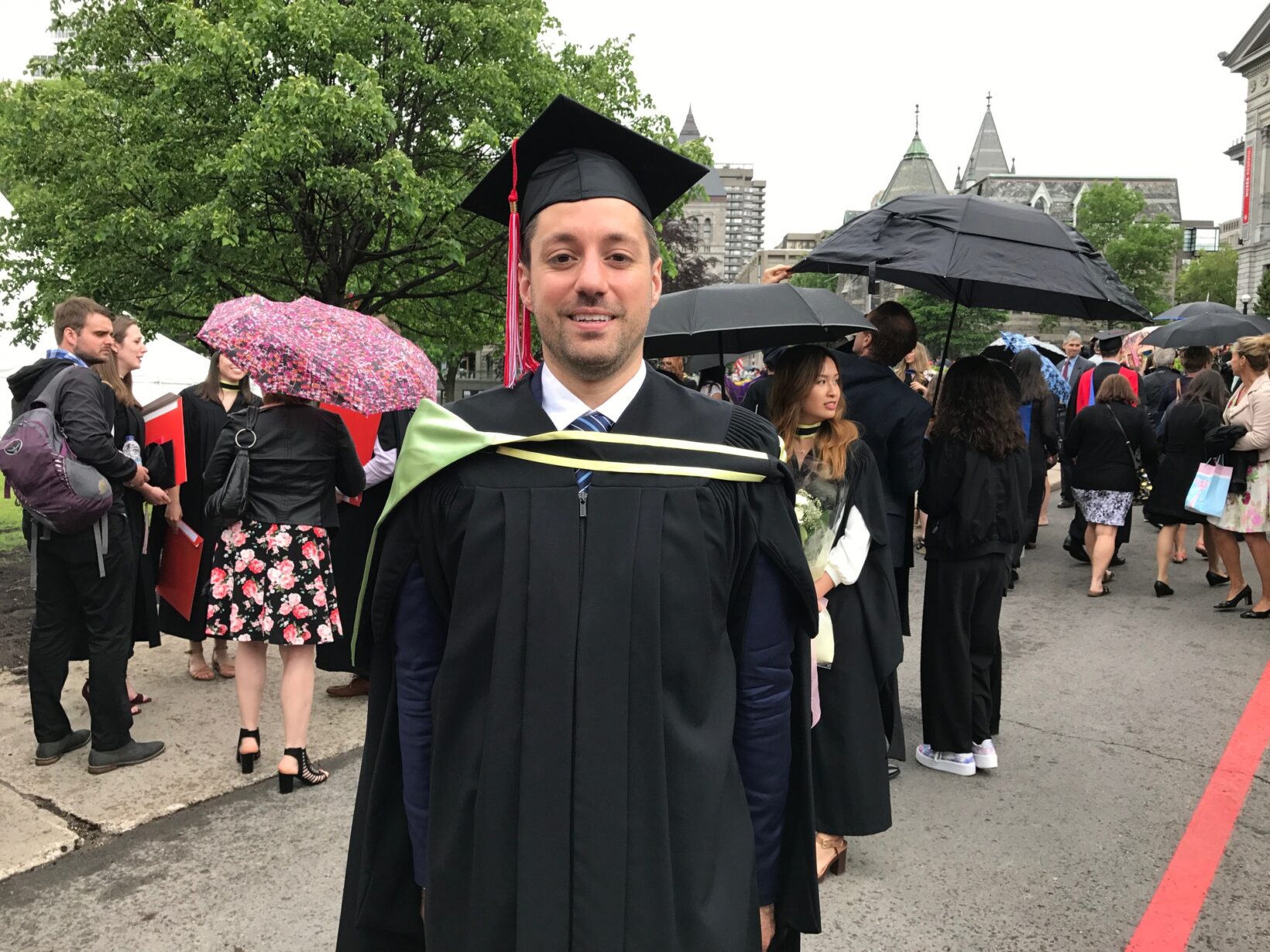 By Christina Kozakiewicz

If you are looking for reasons to pursue nursing as a profession, to get involved in support efforts and advocacy for nursing, or you want to get excited about nursing in general, all you need to do is spend a few minutes with Alex Magdzinski.

Graduating from the Ingram School of Nursing's Master of Science Applied program, Alex was awarded the F. Moyra Allen Prize at the McGill University Health Sciences convocation ceremony on May 30, 2017.

The F. Moyra Allen Prize was established in honour of the distinguished career and international renown of F. Moyra Allen, BN, PhD, Emeritus Professor of Nursing, known for her pioneering work in developing the McGill Model of Nursing. The Ingram School of Nursing awards this prize annually to a graduate of the Master's program who shows potential for leadership and a distinctive career in the study and practice of nursing.

His academic achievements notwithstanding, Alex has been extremely active in various student associations and committees, including his role as president of the Nursing Graduate Students Association. "I am really passionate about creating a rich environment for nurses and nursing students to practice and excel," Alex says. "That's why I wanted to do my part and get involved beyond the theoretical knowledge that's taught in the classroom."

From the sounds of it, Alex might come across as someone who always knew he wanted to be a nurse. But that isn't the case. "I was in undergraduate biology and then I started a master's, but there wasn't a lot of contact with people," says Alex. "I was looking for a profession where I could interact more with people on an everyday basis and see my work directly contributing to their wellbeing."

Alex did a lot of research before he decided to pursue nursing at McGill—even with a full biology research scholarship and getting accepted into several nursing schools across the country—he knew he wanted to get his Master's in Nursing at McGill. "I was really excited when I found out that I had been accepted," he says. "I knew that it was my calling and that the Direct Entry Master's Program was going to serve as the most ideal foundation to build my career."

What is next for Alex? In August, he will start his job as an ER nurse at the Jewish General Hospital. Alex will also be completing his Master's project and establishing a graduate nursing alumni association which will focus on career advancement, networking and promoting leadership among graduate alumni and students.

One thing he will take with him wherever he goes is the great experience he had at the Ingram School of Nursing. "We have incredible students and faculty," says Alex. "They don't get the recognition they deserve, as is unfortunately still the case with nursing in general, but we're seeing a change. More nurses are becoming strong and vocal leaders for the profession as part of a new movement, and it's beyond exciting!"

What would Alex say to anyone weighing the pros and cons of becoming a nurse? "If they espouse the values of a nurse, I would tell anyone looking at going into the nursing profession to go for it," says Alex. "If you want to make a positive difference in the world and do this with some of the most selfless, compassionate, competent and intelligent people on the planet, choose nursing. The profession is changing rapidly, in the next few years you're going to see nurses being more and more at the forefront of positive change at every social level, but we need young, motivated people to get us there!"

***

Peter Maklan loves McGill, Montreal, and making friends, interests that he could entertain as he pursued his Bachelor of Nursing from the Ingram School of Nursing. Now a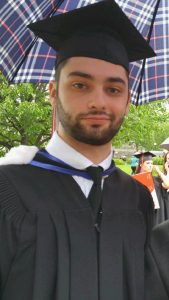 graduate, Peter was awarded the Barbara Ann Altshuler Prize in Nursing at McGill's Health Sciences convocation ceremony on May 30, 2017.

The Barbara Ann Altshuler Prize was established in 2006 by David Altshuler—and the Altshuler family—in honour of his mother, Barbara Altshuler, DIP, PTh (1958). The Ingram School of Nursing awards it annually to a graduating undergraduate nursing student based on clinical and academic achievement.

Peter attributes this recognition to his dedication to his studies. "Having worked hard, including many long nights in McLennan library, it feels good to be recognized for the effort I put in," says Peter.

Like Alex, Peter's sails were not always set in the direction of nursing. "I had originally been accepted to environmental sciences as I had, and still have, a love for nature, the outdoors and science," he says. "Even so, I felt that something was missing from that area of study, which was, for me, the human connection and the feeling of making a difference in people's lives."

While Peter is still undecided on his exact plans for the future, he knows what he wants to accomplish as a graduate of the Ingram School of Nursing. "Exploring different facets of the profession, such as remote community nursing with Indigenous peoples of Canada is something I aspire to, as well as pursuing a Master's in a Nurse Practitioner program," he says.

Peter's advice to anyone considering applying to the Ingram School of Nursing? "McGill is a place where anyone can feel at home," he says. "Friends will be made and good times will be had, and don't forget to participate in the social events as they serve as a good stress relief and provide lasting memories."

"If you love science and have the drive to make a difference, nursing is the logical choice," says Peter. "Nothing is more fulfilling than being at the bedside with patients and providing direct patient care."

June 2, 2017