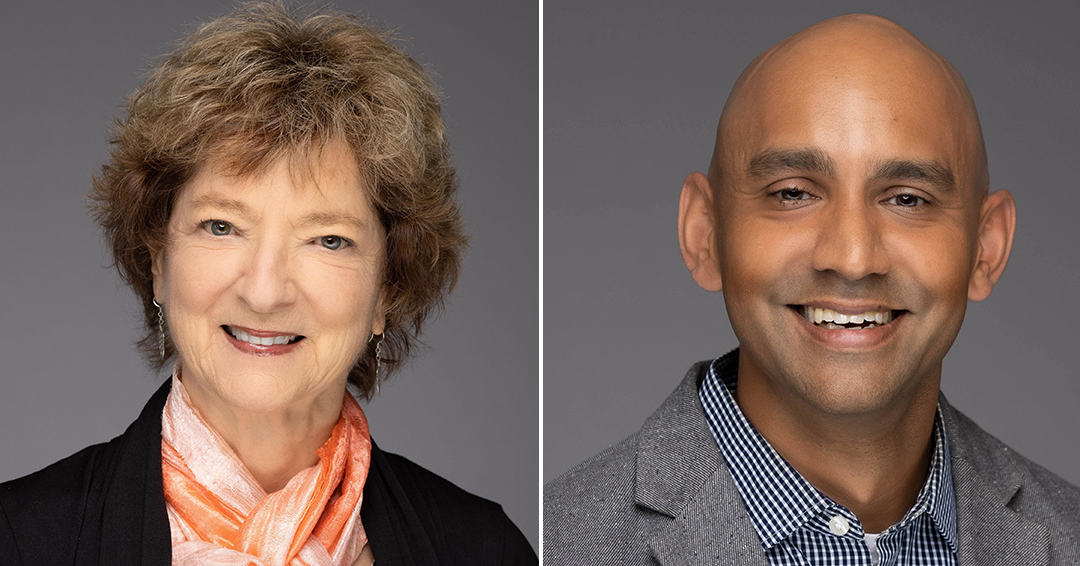 The School of Population and Global Health bring together expertise from across McGill University, from epidemiology and biostatistics, health and social policy, medical ethics, occupational and environmental health to our pioneering Global Health Programs, designed to leverage existing strengths.
Reflective of the complex health challenges we are facing today the School has designed a strategy to build a unit that is deeply interdisciplinary, with a focus on training leaders who do not just have technical competencies, but the broad range of skills needed to drive change in today's world. Engaged with communities and focused on developing the ability to focus on their problems, the School aims to direct its research, teaching and outreach efforts to where impact can be greatest.
In December 2021, the McGill Board of Governors approved the creation of two new departments at the School of Population and Global Health: the Department of Equity, Ethics and Policy and the Department of Global and Public Health.
Department of Equity, Ethics and Policy
This new department will establish research, teaching, and outreach activities that address the ethical, political, social, technological, legal and environmental issues that impact health, equity and well-being by fostering cross-disciplinary exchange between normative and empirical scholars and intersectoral collaborations with government, non-governmental and community partners.
The department brings together the Institute of Health and Social Policy and the Biomedical Ethics Unit. Joining these two units aims to increase administrative efficiency to support expansion and establish greater critical mass of staff, teaching and research activity in the areas of public health, ethics, health policy and policy analysis.
Department of Global and Public Health
A completely new unit in the School, the Department of Global and Public Health aims to foster solution-focused leadership and learning, placing its efforts on developing equitable partnerships that address public health priorities locally and globally. The department builds on the long-standing experience of faculty members with public health practice in applied research and public health education, and on McGill's Global Health Programs, which have catalyzed scholarship and partnerships in global health amongst students, staff and faculty across the Faculty of Medicine and Health Sciences and the University over the last decade.
By focusing on challenges such as pandemic readiness, public health nutrition and primary health care, the department's research and education agendas will stretch across the Faculty of Medicine and Health Sciences and McGill University to address health and development challenges with a proactive and responsive approach that engages academic communities and aligns with the United Nations Sustainable Development Goals.
Interim chairs
While recruitment for the first permanent chairs of these new departments remains ongoing, Arijit Nandi, PhD and Catherine Hankins, MD, PhD, respectively, will serve as interim chairs.
As interim chairs, Prof. Nandi and Prof. Hankins will establish systems in their departments for supporting research, education and service along with core governance infrastructure. They will work closely with the Administrative Excellence Centre 3 team and the overall structure of the School as outlined in the School's five-year strategic and operational plan.
In the Department of Global and Public Health, Prof. Hankins will benefit from the continued leadership of Charles Larson, MDCM, who remains in his role as interim director of the Global Health Programs. Dr. Larson has been instrumental in leading the development of the department proposal in 2021 and has convened stakeholders to guide the operationalization of the new department.
In the Department of Equity, Ethics and Policy, Prof. Nandi will work in collaboration with Jonathan Kimmelman, PhD, interim director of the Biomedical Ethics Unit who worked with Prof. Nandi to develop the proposal for the department in 2021. He will continue to provide leadership to ensure the successful integration of the Biomedical Ethics Unit within the new department.
Join the School of Population and Global Health mailing list to get future updates.