By Anne Chudobiak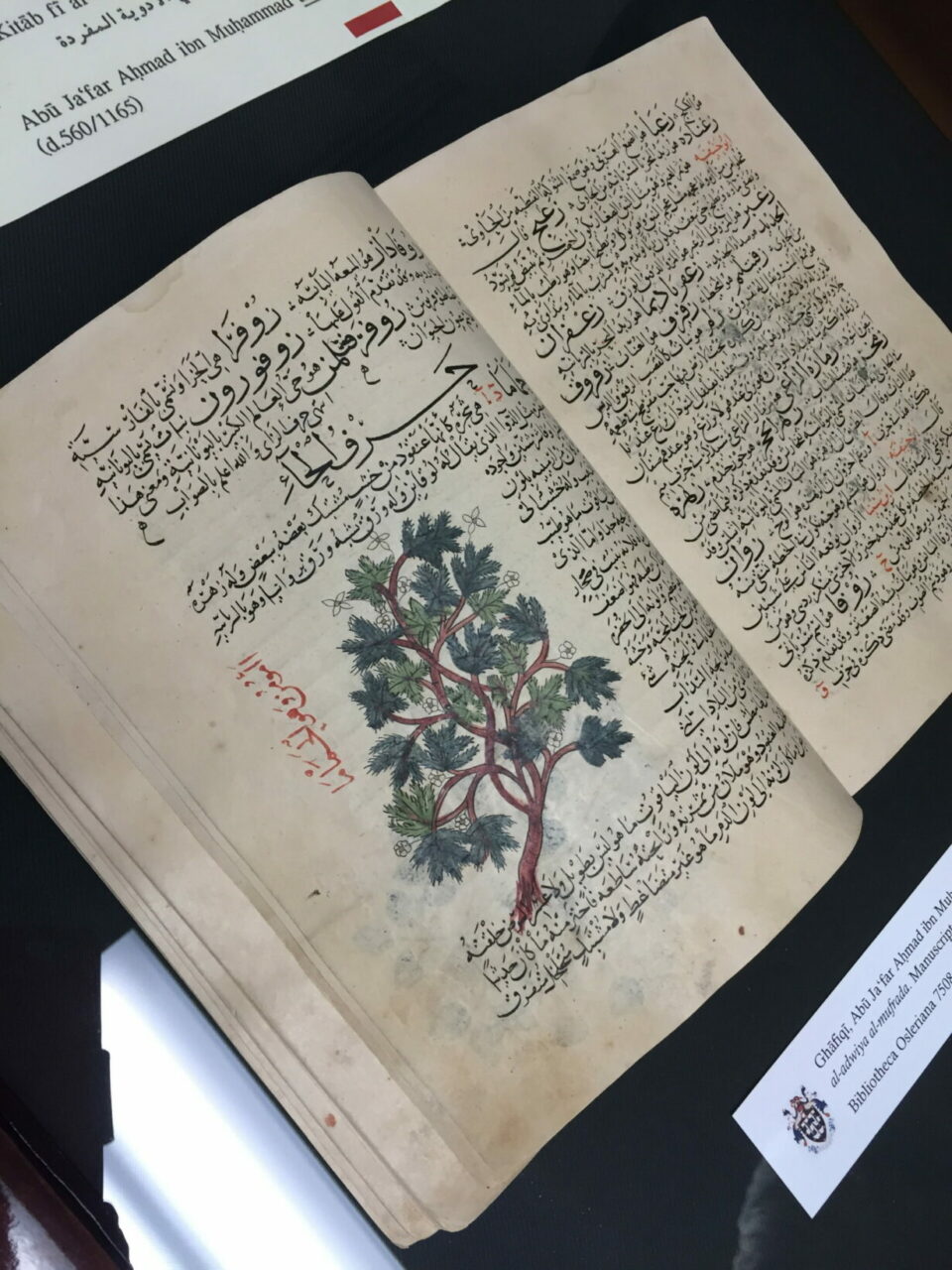 "This library is the soul of our medical school," said Chris Lyons, Head of the Osler Library, at "A Celebration of Builders & Benefactors," held at the Library on Saturday, April 18.

It would seem that many of our alumni agree.

Two Medicine Classes, 1961 and 1982, were recognized at the event, which opened with remarks from Former Dean Dr. Richard Cruess, and culminated in the unveiling of five 17th-century anatomical paintings acquired in honour of William Feindel, MDCM'45, DSc'84. The paintings were aquired thanks to a very generous lead gift by Dr. J. Mario Molina, a member of the Osler Library's Board of Curators.

The Class of 1961, which has sponsored the reproduction of a book from Sir William Osler's personal collection, The Herbal of al-Ghāfiqī, a rare, illustrated 13th-century treatise on materia medica by a Muslim Iberian physician, was represented by honorary member Ms. Judy Mendelsohn, BA'60. Said Ms. Mendelsohn, who has served on the Class of 1961 Reunion Committee since her husband, Melvin Mendelsohn, BSc'57, MDCM'61, passed away, a year before what would have been his 40th reunion, "Being on the Committee is very pleasant. I enjoy it. It was a terrific class." The reproduction of The Herbal of al-Ghāfiqī was a project "of great appeal to the guys in the class," she said, explaining that two of her fellow Committee members, Mort Levy, BSc'57, MDCM'61, and Phil Gold, BSc'57, MDCM'61, MSc'61, PhD'65, have a strong interest in medical history.

Patrice Archambault, MDCM'82, Associate Professor at the Faculty, attended on behalf of the Class of 1982, whose members have endowed a fund in support of the Library. "I'm really grateful to the Class of 1982," said Mr. Lyons. "What this gift does is it allows us to take advantage of opportunities that arise, because it is an unrestricted endowment."

Although Dr. Archambault modestly attributed the choice of gift to his classmates, he admitted that it was a nice occasion for him to give back, as he has always supported McGill, in particular the libraries, and has a fascination with paper books. He and his wife, Mme Françoise Filion, Faculty Lecturer at the Ingram School of Nursing, are also McGill Medicine parents two times over.  One son is a recent graduate of the MDCM program and another is in Med-3. "With our children in medical school, we've been able to benefit from a reduction in tuition. We thought giving back was the right thing to do."

The event was also an opportunity to honour the memory of the following McGill Medicine luminaries, with moving tributes from family members, colleagues and mentees:
Dr. William Willoughby Francis (1878–1959), first Osler Librarian.
Dr. Joseph Stratford, BSc'45, MDCM'47, MSc'51, GRAD DIP'54 (1923–2007), cofounder of the first pain clinic in Canada, who like Dr. Feindel, was a student at the Faculty when, as speaker Mrs. Pamela Miller, former Head of the Osler Library said, it was Dr. Francis who "welcomed students into the magical world of the Osler Library."
Dr. Edward Horton Bensley (1906–1995), Honorary Osler Librarian.
Dr. William Feindel (1918-2014), Honorary Osler Librarian.
Before bringing the event to a close, Mr. Lyons solicited the help of Dr. Feindel's widow, Mrs. Faith Feindel, to unveil the five paintings by 17th-century French physician and anatomist, Dr. Amé Bourdon. "In over 300 years, you are the first people to see this publicly," Mr. Lyons said, to the obvious appreciation of the crowd, which disbanded with many expressing the feeling that they had seen something very special. As Dr. Cruess put it, it was a Saturday morning well spent.