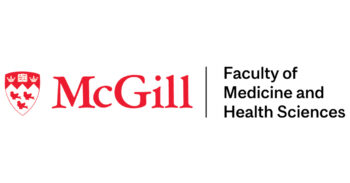 As previously communicated, McGill has been increasing login security with two-factor authentication (2FA) for all new McGill accounts since January 2020. 2FA is a form of authentication that helps verify that you are the person who is logging into your account. While you may not be prompted for 2FA when logging in from trusted locations or devices, such as McGill-owned computers and laptops on campus, 2FA will be required to access applications that involve higher security tasks, such as Workday.
Off campus you will be prompted every time you login to most applications (e.g., Office 365, my Courses, Workday, etc.) and on the Virtual Private Network (VPN). Activating 2FA on your account reduces the risk of cyber-attacks such as phishing, malware and other attempts to take over your account. McGill's IT Services aim to ensure all remaining McGill student, faculty and staff accounts are protected with 2FA this year.
If you started at McGill BEFORE January 2020 and you have NOT yet set up 2FA on your McGill account, IT Services will email you with detailed information and instructions. This email will be sent from the "IT Announcements" email address, so please monitor your inbox closely and follow the instructions as soon as you receive them. If you fail to setup 2FA on your account by the deadline date, you will be locked out of your account and forced to complete the setup to login.
Be proactive and avoid being locked out of your account. You can go to www.mcgill.ca/2fa at any time to enroll and complete the setup. It should take no more than 10 – 15 minutes to complete the 2FA setup on your account.
For questions or assistance related to setting up 2FA, contact the IT Service Desk at www.mcgill.ca/itsupport/servicedesk or submit a request for help directly here.