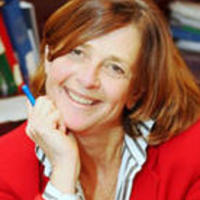 Over the last several months Dr. Robyn Tamblyn, Professor in the Department of Medicine and in the Department of Epidemiology, Biostatistics and Occupational Health has been twice-honoured as she was both named as the 2018 Justice Emmett Hall Laureate by the Justice Emmett Hall Memorial Foundation and selected as the 2018 recipient of the Peggy Leatt Award by the University of Toronto's Institute of Health Policy, Management and Evaluation.

"It is a tremendous honour to receive both the Dr. Peggy Leatt Award and the Justice Emmett Hall Memorial award," says Dr. Tamblyn. "Dr Leatt's and Justice Hall's leadership and contributions to health services and policy research have had an enduring impact on the health of Canadians and I am very grateful and truly honoured to have received this recognition."

One of Canada's most prestigious lectureships, the Emmett Hall Memorial Lectureship commemorates the father of Canadian Medicare with an annual address at the CAHSPR Conference. Sponsored by the Hall Foundation, the Hall Laureate each year is awarded on the basis of outstanding contributions to the health ideals articulated by Justice Hall: equity, fairness, justice and efficiency. The Peggy Leatt award recognizes the recipient for achievements in developing transformative platforms of evidence that improve healthcare and health care systems.

A James McGill Chair, Dr. Tamblyn is a Medical Scientist at the McGill University Health Centre, the Scientific Director of the McGill Clinical and Health Informatics Research Group and in 2011, she was appointed Scientific Director of the CIHR Institute of Health Services and Policy Research. In 2005 Dr. Tamblyn received the CHSRF KT award for research in improving medication use and in 2006 she received the ACFAS Bombardier award for innovation in the development of a drug management system. In 2014, she received the John P. Hubbard Award for outstanding achievement in the assessment of professional competency in health care and medical education and she was appointed to the Order of Canada.  In 2015 she received the Outstanding Achievement Award in the evaluation of clinical competence for sustained excellence in Canadian health care and research from the Medical Council of Canada.

Congratulations Dr. Tamblyn!

October 18, 2018

Read more about the Justice Emmett Hall Memorial Lectureship
Read more about the Peggy Leatt Award