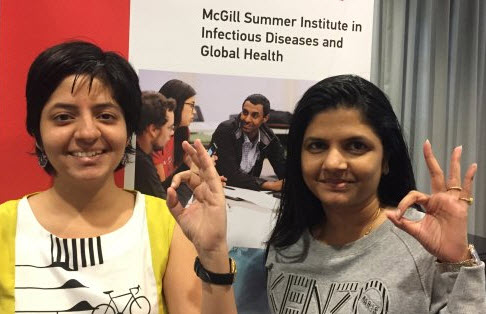 As the third edition of McGill University's Summer Institute in Infectious Diseases and Global Health came to an end on June 24,  Dr. Madhukar Pai, Director of McGill Global Health Programs, took a moment to highlight how two tuberculosis survivors brought valuable perspective to this year's institute in his latest article on Huffington Post Canada.

The Institute is run by McGill Global Health Programs and is comprised of two weeks of short courses on infectious diseases.  The courses feature internationally recognized faculty and draws a diverse group of participants from 53 countries around the world.

In his article, Dr. Pai, expressed his gratitude for the stories shared by two survivors and the importance of empowering patients in the fight against TB.

Read the full story, here.

July 5, 2017