For over two decades, Dr. Yvonne Steinert has made it her life's work to promote excellence and inquiry in teaching and learning, leadership and management, and research in the McGill Faculty of Medicine. As Associate Dean of Faculty Development and Director of our Centre for Medical Education, she has created a wellspring of leading programs and activities, supported by research, that our community has come to respect as a rich resource for lifelong learning and that has raised McGill's profile in the field internationally.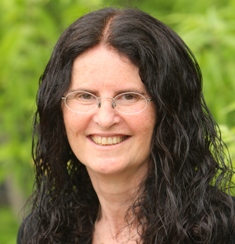 With a PhD in Clinical Psychology, Dr. Steinert returned to McGill in the 1980s in the role of Assistant Professor for both the Departments of Family Medicine and Psychology. Within a few short years, she became Director of Faculty Development for Family Medicine, then Associate Dean of Faculty Development for the Faculty as a whole. Working shoulder to shoulder with Dr. Peter McLeod, Dr. Steinert also helped create what the Centre for Medical Education is today. Considered one of the first authors of faculty development at McGill, Dr. Steinert has, over her tenure, mentored countless academics and administrators. In the process of doing so, she has educated many health care professionals, provided leadership, and inspired faculty members to conduct their activities in a scholarly manner. She and her colleagues have substantially enhanced the literature on faculty development, while outside our community, her reputation as an expert in the broad field of medical education continues to grow.

A gifted communicator and teacher, gracious, thoughtful and rigorous in all that she undertakes, Dr. Steinert has set the bar high, in the McGill tradition. Her talents in nurturing rapprochement and her perspicuity have garnered the highest respect among colleagues. Several honours and awards have been granted in her name, most recently, the 2011 Ian Hart Award for Distinguished Contribution to Medical Education by the Canadian Association of Medical Education (CAME). She has lent her expertise to a wide range of initiatives, among these, the Education and Research Committee of the Royal College of Physicians and Surgeons of Canada and the Faculty Development Committee of the Association of Faculties of Medicine of Canada. In addition to serving as CAME President from 2008 to 2010 and her leadership role for their CLIME initiative, she authored a Commissioned Paper for Health Canada on Learning Together to Teach Together: Interdisciplinary Learning and Faculty Development.

On July 1, Dr. Steinert passes the Associate Dean baton to her esteemed colleague, Dr. Miriam Boillat, whom we welcome with great confidence and warmth. We are pleased to confirm that the Faculty will continue to benefit from Dr. Steinert's leadership, as she continues advancing the work that she so loves as Director of the Centre for Medical Education at McGill.

On behalf of both the Faculty and the University, we thank Dr. Steinert for her exceptional contributions as Associate Dean, and we look forward to many more years of her expert counsel on the great potential of faculty development and medical education as instruments of excellence and change.

Richard I. Levin, MD
Vice-Principal (Health Affairs)

Dean of the Faculty of Medicine

Mara Ludwig, MD
Associate Dean, Faculty Affairs