By James Martin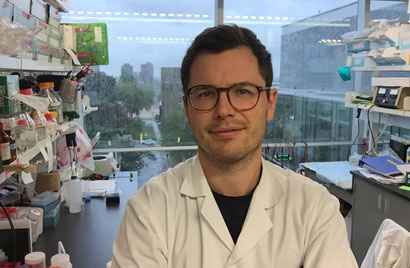 During high school, Paul Savage volunteered at the Shriners Hospital for Children – Canada on the upper slope of Mount-Royal, where he did everything from comfort crying babies to playing cards with lonely teenagers. He liked working directly with patients and knew he wanted a career with "that aspect of human-to-human interaction." But, during his undergrad life sciences studies at Queen's University, he got into researching how proteins are transported across a cell. He liked that, too.

Savage now had a career choice to make: doctor or researcher?

He's decided to do both.

The 28-year-old Montreal native is now in his sixth year in McGill University's MD-PhD program, a joint offering by the Faculty of Medicine and Graduate and Postdoctoral Studies. The program is designed to train clinician-scientists, who will devote roughly half their time to research and half to clinical activities. Students begin with a year and a half of medical school, then do three to four years of PhD work, then return to med school for two-and-a-half years of practicum-based rotations in hospitals. Residencies, fellowships, and possibly post-docs, follow. The students currently in the PhD stage are doing research on topics ranging pediatric brain tumors to pain genetics, breast cancer and computational neuroimaging.

"Clinician-scientists are a rare species," says Dr. Mark Eisenberg, director of the MD-PhD program and the author of The Physician Scientist's Career Guide. He is a staff cardiologist at the Jewish General Hospital and, as a Professor of Medicine at McGill, conducts a wide range of research, including interventional cardiology and smoking cessation efficacy. "Clinician-scientists have a very specific role of taking the research from bench to bedside – and back again. We recognize clinical problems or issues as we see patients, which informs the research, and then we bring the research back to the patients.

"A lot of PhDs do very important research, but it can be quite removed from the patient. Although MD-PhD research is often fundamental and translational, it's very directed at things that will help patients pretty soon."

The program traditionally attracts students with degrees in the basic sciences, says Eisenberg, and he would like to expand that base. He is encouraging current undergraduates in "health services, research, epidemiology, health economics, anthropology – anything with a medical connection" (and, of course, science students) to come to the MD-PhD program's annual information session on Thursday, September 29, 2016, from 6 to 8 p.m. in the Meakins Amphitheatre (on the fifth floor of the McIntyre Medical Sciences Building).

Dr. Jenny C. Lin will be a guest speaker at this year's open house. Dr. Lin graduated from the McGill MD-PhD program in 2000.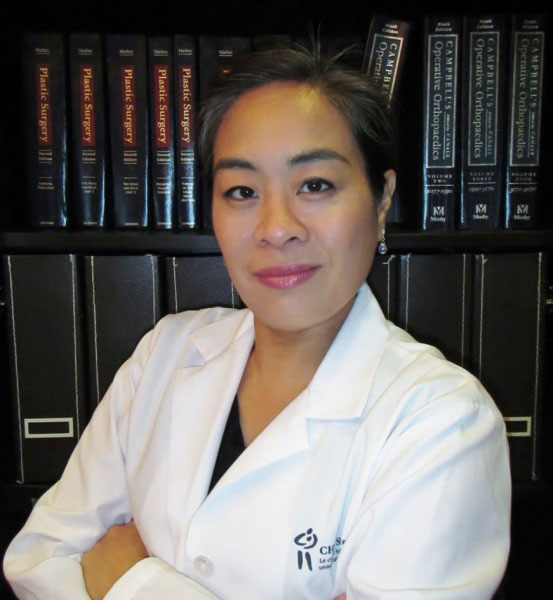 "It's a demanding program," she says. "Medical school alone is demanding. Doing a PhD alone is demanding. To do both together – and to do them well – is difficult. The MD-PhD isn't a fast- track program. But being a clinician-scientist is a very rewarding career."

Lin is a plastic surgeon at Maisonneuve-Rosemont Hospital and the research director of Plastic Surgery at Université de Montréal, and she runs a research lab at that university's Centre hospitalier universitaire Sainte-Justine. She characterizes her career as "full-time surgeon and I also make time for research." In the operating room, she repairs trauma to peripheral nerves, which link the brain and spinal cord to the rest of the body. In the lab, her research includes a collaboration with a multidisciplinary team of molecular biologists, chemists and biomedical engineers; together, they're developing a new microfiber they hope will eliminate the need to use autografts to close large gaps – and regain nerve function – in damaged peripheral nerves.

"It's exciting to work on something unknown that could one day really help my patients," she says.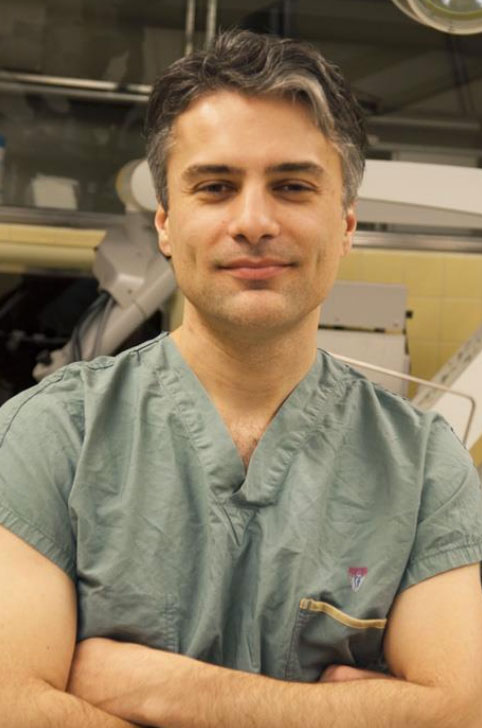 Another MD-PhD graduate, Dr. Kevin Petrecca, says his research is inextricably linked with his patients. He graduated from the MD-PhD program in 2002, and has been on staff as a surgeon and researcher at the Montreal Neurological Institute and Hospital since 2007. He divides his time approximately 50/50 between clinical and research. Petrecca's research team is working on developing drugs to stop brain cancer stem cell self-renewal. The tumour samples that they are working with are not generic collections of cells: each comes from one of Petrecca's 1,500 surgical patients. When he looks at those cells, he sees people that he knows intimately: "You remember that face."

"There's a lot of talking about the operation, planning, follow-up, so you develop a very long-term relationship with each patient," he says. "Every one of those samples is from a patient who is very heavily clinically annotated in my mind. Any clinical insights you have into someone who did extremely well, or extremely poorly, can be important. Any little metabolic or genomic or RNA change that they may have, it always triggers something in my mind that makes me think, 'Maybe that's why…' The field changes so fast that I don't imagine I could do what I do if I wasn't a clinician-scientist."The MD-PhD program holds seminars every other Thursday evening at Thomson House. Eisenberg brings in established clinician-scientists, like Dr. Lin and Dr. Petrecca, to talk about their career paths.

"There's a set route for medical school, but to be a clinician-scientist, everyone's taking a different pathway," he says. "It's really important to hear from different people who have done different things – and done them successfully."

Paul Savage and fellow student Ellen Zhou recently conducted a survey of the 41 people who have graduated from the program since 1995. Sixty per cent are now early- to mid-career investigators who have made significant scientific contributions while maintaining clinical practice. The rest are pure clinicians, except for a lone graduate who knew that clinical work wasn't for him early on (so early, in fact, that he opted out of his medical residency) and now has a successful career exclusively doing research.

"It's interesting to see the career trajectories," says Savage, who spent the past summer studying tumour diversity among breast cancer patients in scientific director Morag Park's lab in the Goodman Cancer Research Centre. "I'm interested in cancer biology right now, but 70 per cent of the people who graduated from our program ended up taking a complete turn in their research focus after completing their PhD. Which kind of goes to show that the training we get in our PhD is more about skills and thinking strategies that can be applied to essentially anything."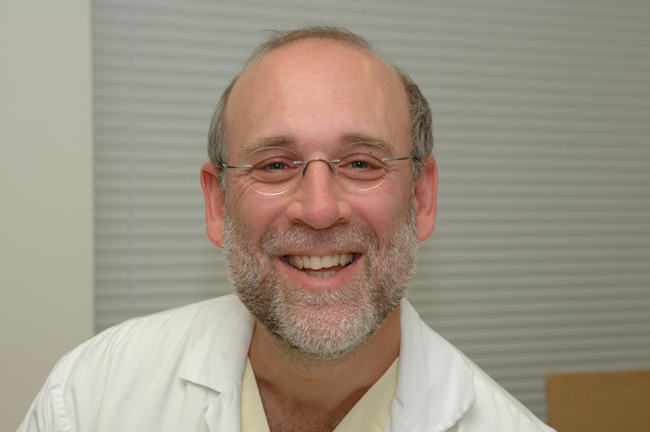 has committed to funding five new students, per year, for eight years.

Eisenberg says that support is particularly significant because of the less-than-rosy federal funding situation. Unlike regular medicine programs, the MD-PhD pays a stipend to each student. Last year, the Canadian Institutes of Health Research (CIHR) cut their funding to MD-PhD programs across the country; they had previously funded up to two McGill students each year.

"I get a lot of e-mails from students who are potentially interested in the program," Eisenberg says, "but they've heard that CIHR has pulled out funding, so they're concerned about the future of MD-PhD programs in Canada. I can't speak for other programs, but our program is going to be stronger because of the Faculty's commitment."

Moreover, he thinks now is actually a very good time to pursue the dual degree: Canada's medical funding may be "almost the worst it's been in decades," but that means it's due to improve. "Funding waxes and wanes. Right now, we're waning and, because of that, there are fewer new people coming in. But in the near future, I think there will be more funding and fewer people competing for it."

"It's not for everybody, but it can be an incredible career," he continues. "One thing I like about being a cardiologist is I come into the cardiac catheterization laboratory at three in the morning, stop a heart attack, and the patient goes home in two days – I can make an immediate impact. But then I have a completely other, complementary life where I have a research group and we're identifying problems I see with my patients and then designing studies and clinical trials to answer those questions – and, hopefully those results lead to better patient care. That's also very satisfying."

He's not the only person in his family to think so. His wife, Dr. Louise Pilote, is also a clinician-scientist; she's a practicing general internist at the Montreal General Hospital, and just finished serving as the head of McGill's Division of General Internal Medicine. They regularly collaborate on research projects.

"And we have five kids," he adds. "So this can be done. It can be intimidating to people just starting out, but it can be done."

Learn more about McGill University's MD-PhD program.
September 28, 2016