By Christina Kozakiewicz, Ingram School of Nursing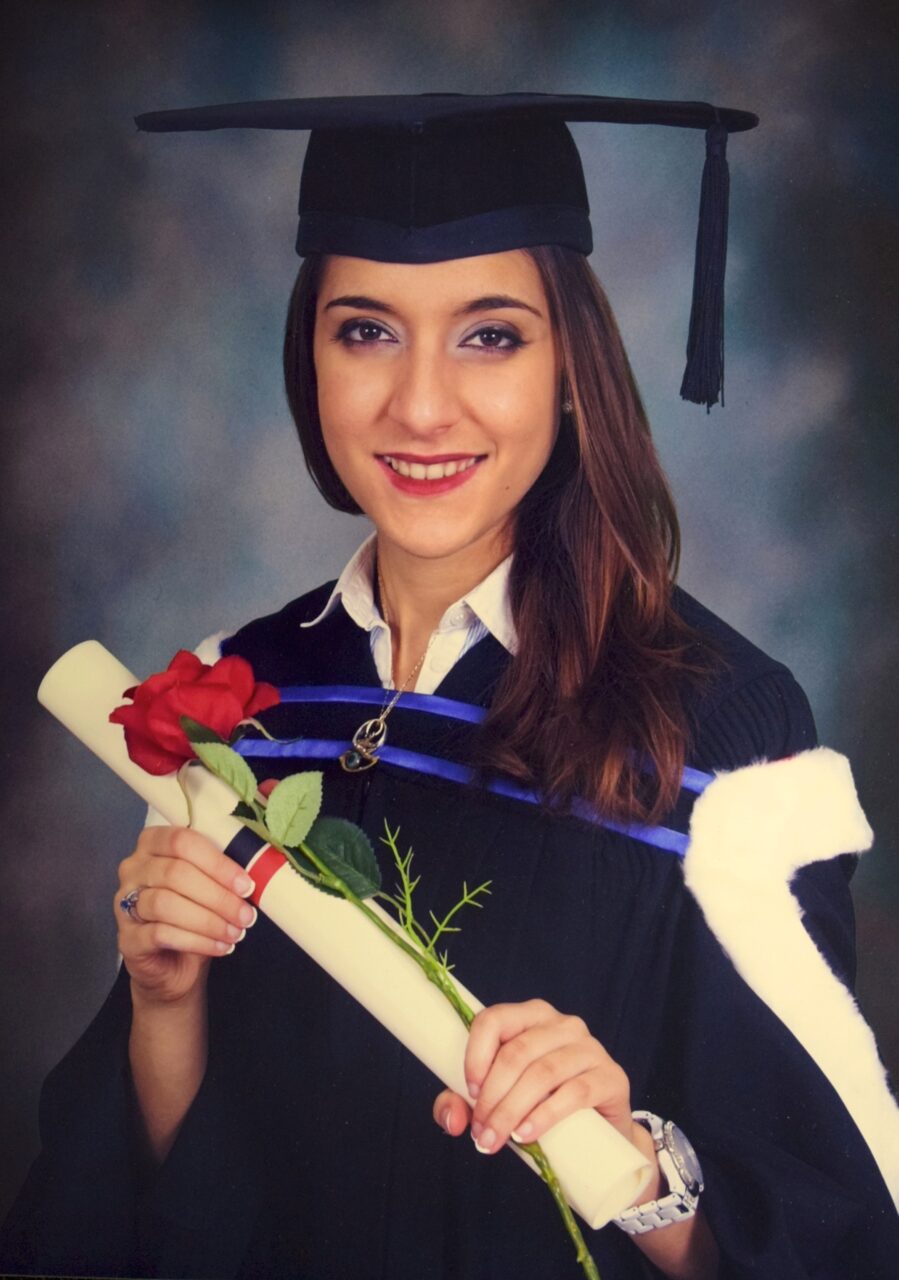 Vanessa D'Aquila is passionate about the art and science of nursing.

She was recognized for her passion and much more at McGill's Fall Convocation Ceremony on October 31, when she was awarded the Evelyne Rocque Malowany Convocation Prize and the Anne Marie Hum Fong Memorial Prize.

The first award is determined by votes by the Ingram School of Nursing (ISoN) Program Directors, given to a student who has demonstrated initiative and leadership in the nursing profession. The latter is also decided via nominations, by both faculty members and peers, and goes to a student who has demonstrated particular sensitivity and skill in helping patients and families cope with situations related to long-term illness.

While convocation may mark the end of period of study, the beginning of Vanessa's foray into the profession started with learning about an inspirational nursing icon. "It was during my last year of CEGEP that I opted to do a project on the renowned Florence Nightingale, and I was immediately inspired by her unbelievable story," says Vanessa. "I knew I would one day aspire to becoming a nursing leader, with Nightingale's philosophies at the core of my practice."

Florence Nightingale's story is just one of Vanessa's many sources of inspiration, which she gives as much as she gets. Vanessa has been actively involved in several initiatives, including the ISoN Peer Mentorship Program, and as President of the Nursing Undergraduate Society. She also spearheaded McGill Association of Students in Healthcare (MASH), an interprofessional collaborative with other student leaders in McGill's Faculty of Medicine and beyond. "I was elated to learn that I would be receiving these awards, as it symbolizes that all my hard work to strengthen and unify our nursing and interprofessional community throughout my undergrad has been recognized," Vanessa says. "There is a sense of accomplishment that comes with contributing to the advancement of Nursing at McGill," she says.

What is next for Vanessa, as she awaits the results of the Quebec nursing licensing exam? In the short term, she will be working as a nurse, and presenting at the Quebec Order of Nurses conference with ISoN faculty later this month on a new project focusing on professional nurses mentoring graduating McGill students transitioning into clinical practice. "I have also joined McGill's Nursing Alumni Association in order to continue my connection with the ISoN and my fellow graduates," she says. "I have a passion for cardiology and pediatrics, and would consider the respective Nurse Practitioner streams after acquiring more experience in those fields."

Vanessa's advice for anyone applying to the Ingram School of Nursing? "If you are genuinely passionate about helping those in need, then McGill's nursing program will allow you to recognize your potential within the profession, wherever you choose to practice!"

*****

Hailey Schwass has wanted to be a nurse for as long as she can remember. "My mom has been a nurse for 30 years," Hailey says. "And has always been an inspiration."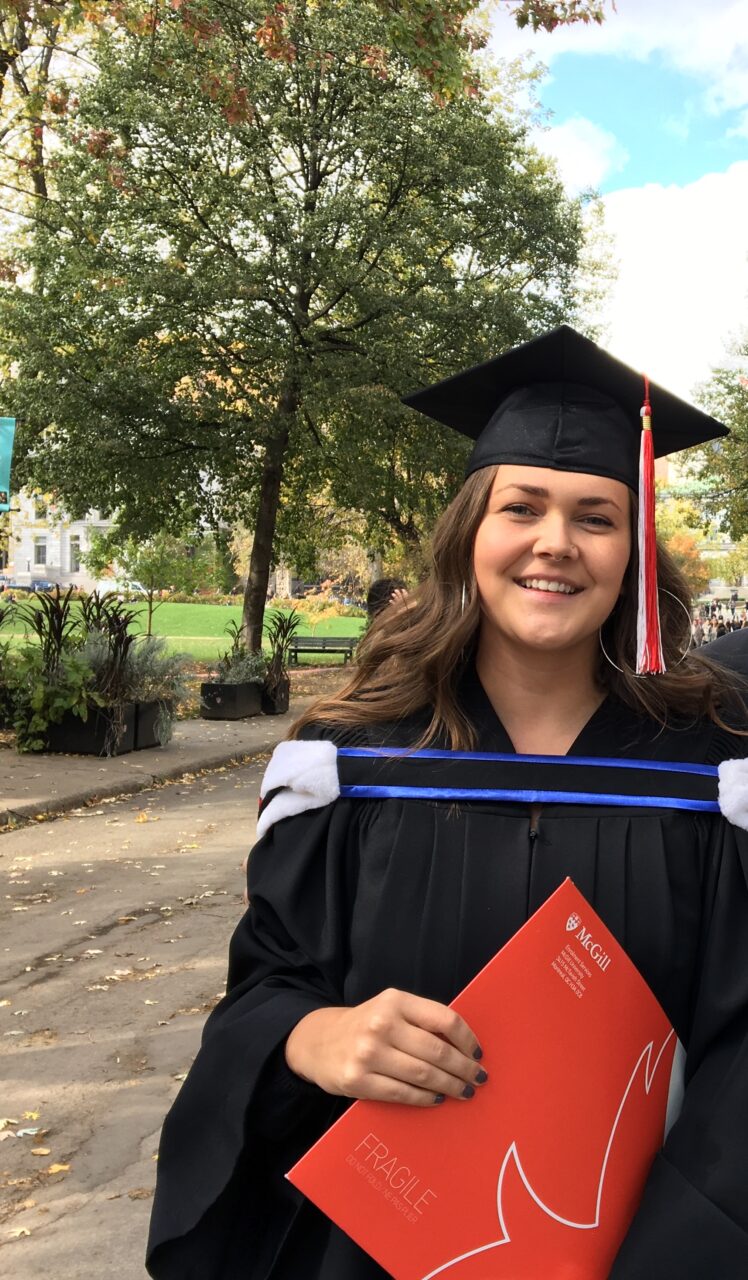 At convocation on October 31 at Place des Arts, Hailey realized a lifelong dream, graduating from the Ingram School of Nursing at McGill, where she was awarded the Pearson Book Prize for the second highest GPA in the Bachelor of Science (Nursing) BSc(N) program. "I am extremely honored and thankful to receive this award at the end of a challenging and rewarding four years," says Hailey. "I am thankful for the professors and clinical instructors who continuously taught, pushed and supported me."

After four years of studying to become a nurse, Hailey's drive and dedication continue to grow. "I started nursing at McGill because I hoped it would combine my love of science and my desire to help people," she says. "I realized it is also a profession that allows for continuous learning, it challenges you daily, and you have the honor of helping people through some of the most important moments of their lives."

While Hailey is still undecided on her exact plans for the future, she has her sights set on seeing the world. "I would love to take advantage of traveling opportunities as a nurse," she says. "Learning from and caring for a wide variety of communities is a really exciting prospect to me."

"It is important to realize that through McGill, one has the unique opportunity to learn from professors, nurses, students, and patients from around the globe."

*****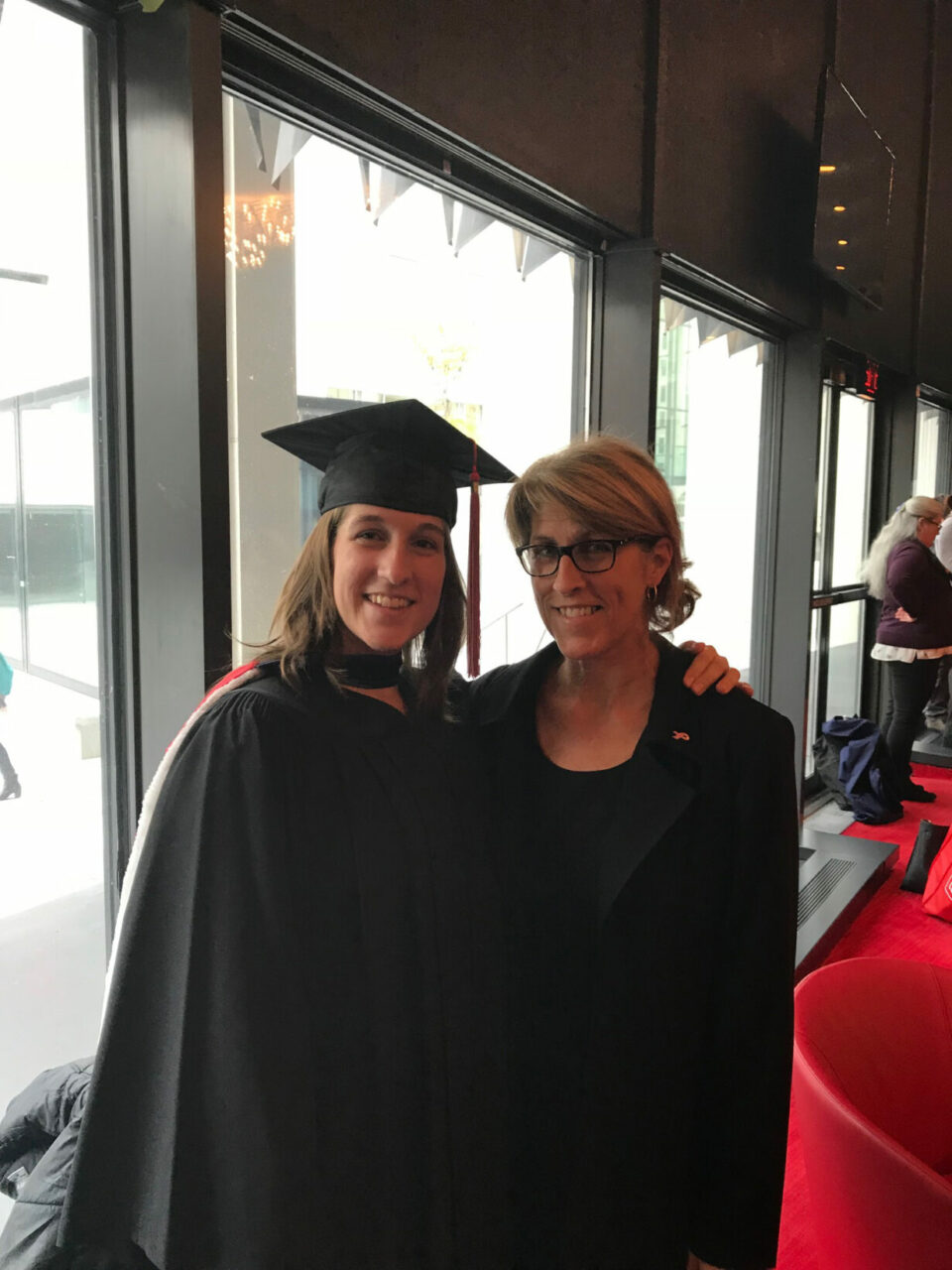 Unlike Hailey, Carol-Ann Dom did not always know she wanted to be a nurse. She initially began her studies at McGill in anatomy and cellular biology, and after a year, she experienced an "ah-ha!" moment.
"I was learning all about cells, and how they make the body work—which was quite fascinating—but something was missing for me," says Carol-Ann. "I needed to feel connected to people, to not only understand them on a physical level, and I saw nursing as an incredible opportunity to do just that."

Fast forward to October 31, 2017, to Carol-Ann graduating from McGill's Ingram School of Nursing, as a recipient of the Lexy Fellowes award, as the graduate with the highest GPA in her program.

"It might sound cliché, but I feel really proud," says Carol-Ann. "After all these years of studying and spending days and nights in my room, I am now able to say that it finally paid off, and it's a comforting thought."

Hours of studying aside, Carol-Ann will always look back fondly on her undergraduate experience in nursing at McGill. "I not only found the profession I didn't know I was looking for, but I also met passionate teachers and made great friends," she says. "To anyone thinking of applying to Nursing at McGill, I would say it will not necessarily be easy, but in the end, it will all be worth it."

November 9, 2017