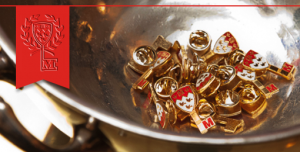 On March 25, 2015 three students in McGill's Faculty of Medicine were inducted into the Scarlet Key during the pinning ceremony. The three students are Rachel Simmons, Shaun Lampen and Nebras Warsi.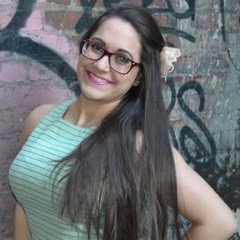 The Scarlet Key Award recognizes students who have demonstrated indubitable qualities of leadership, unselfishness and perseverance by their outstanding extra-curricular contributions to the McGill community. All award recipients are automatically members of the Scarlet Key Society.

"It is an honour to receive the Scarlet Key, not only due to its rich history at McGill, but also to be counted amongst the inspiring array of individuals who have contributed so much to the leadership and student experience at this university," said Simmons, a second-year Master's student in the Department of Family Medicine, who works with First Nations communities, examining mobilization and community readiness surrounding diabetes as her thesis topic.

Lampen, a fourth-year undergraduate student in the Department of Anatomy and Cell Biology hopes to eventually attend medical school, and is currently working towards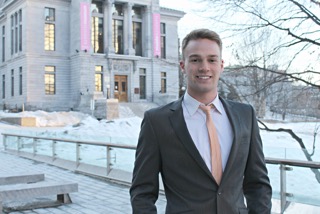 pursuing graduate studies in experimental medicine. "The Key is a great honour," noted Lampen of his induction.  "It is a tangible representation of our countless hours serving the community. When I look at the Key I remember all those I've worked with throughout my time at McGill. It serves as a constant reminder of what people can accomplish if we strive to help others and never back down from a challenge, no matter how daunting it may seem."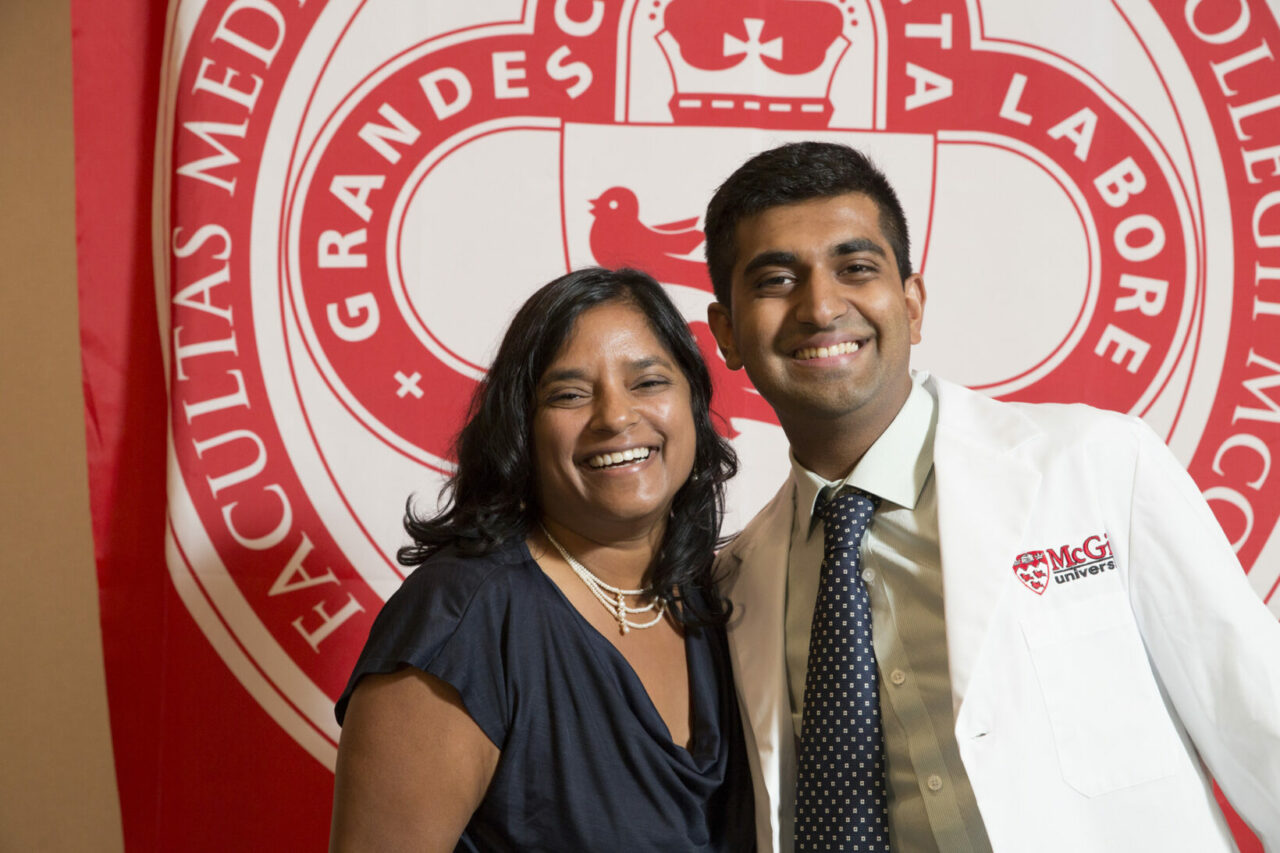 Warsi is a second-year medical student and President of the McGill Medical Students Society. He was using his background in neuroscience in research prior to beginning medical school in the fall of 2013. Prior to beginning medical school in 2013, he completed a research-focused Bachelor of Science in Neuroscience at McGill.

"I am extremely honoured to have been awarded the Scarlet Key," said Warsi. "To me, this award reaffirms the importance of student leadership, right here at McGill. Throughout my studies, I have always been inspired by the strength of leadership at our university that continues to push us forward. Now, I am particularly excited to collaborate with my fellow Keys to continue making a difference at McGill."

Congratulations to our three recipients!