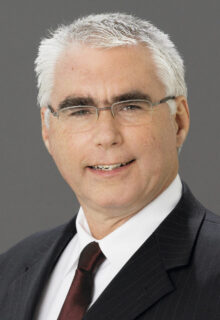 In a gala hosted by Rx&D's Health Research Foundation (HRF) in partnership with Prix Galien Canada and Research Canada and in front of Canada's health research leaders, some of the greatest achievements in the life sciences ecosystem were recognized and lauded on November 17, 2015. Included among the honorees was McGill University's Dr. John Bergeron, who was presented with the Research Canada Leadership Award.

Dr. Bergeron, Emeritus Robert Reford Professor, Department of Medicine at the MUHC Research Institute of McGill University's Faculty of Medicine, was recognized for sharing his knowledge and passion for health research with others through writing and speaking, and for his lead role in growing community, provincial and national awareness related to health research.

"Dr. Bergeron is one of the world's most accomplished cell biologists and has been a strong and effective advocate for health research in Canada and internationally. He has undertaken advocacy work that has generated support and raised awareness among policy makers and the media about the nature of health research and its economic and other special benefits to Canadians," said Dr. Ryan Wiley, Chair of the Board of Directors, Research Canada

The Research Canada Leadership Award honours champions in health research advocacy and is given on an annual basis to recognize outstanding efforts in advocating for Canadian health research at the local, provincial and/or national level.

Dr. Bergeron has studied polypeptide hormone and growth factor receptor activation and signaling, and especially the spatial and temporal regulation of hormone and growth factor action in target organs. He has also studied extensively the fundamental mechanisms for secretion of N linked glycoproteins from all eukaryotic cells through mechanistic studies on the protein calnexin which he uncovered. Dr. Bergeron is an expert on high throughput approaches and especially organellar proteomics and is a co-founder with Tom Hudson of the McGill University/Genome Quebec Innovation Centre and co-founder of Caprion Proteomics. Dr. Bergeron is a Fellow of the Royal Society of Canada and McLaughlin medal awardee of the Royal Society of Canada. Dr. Bergeron was also honored with the Human Proteome Organization Discovery Award.

Congratulations Dr. Bergeron!