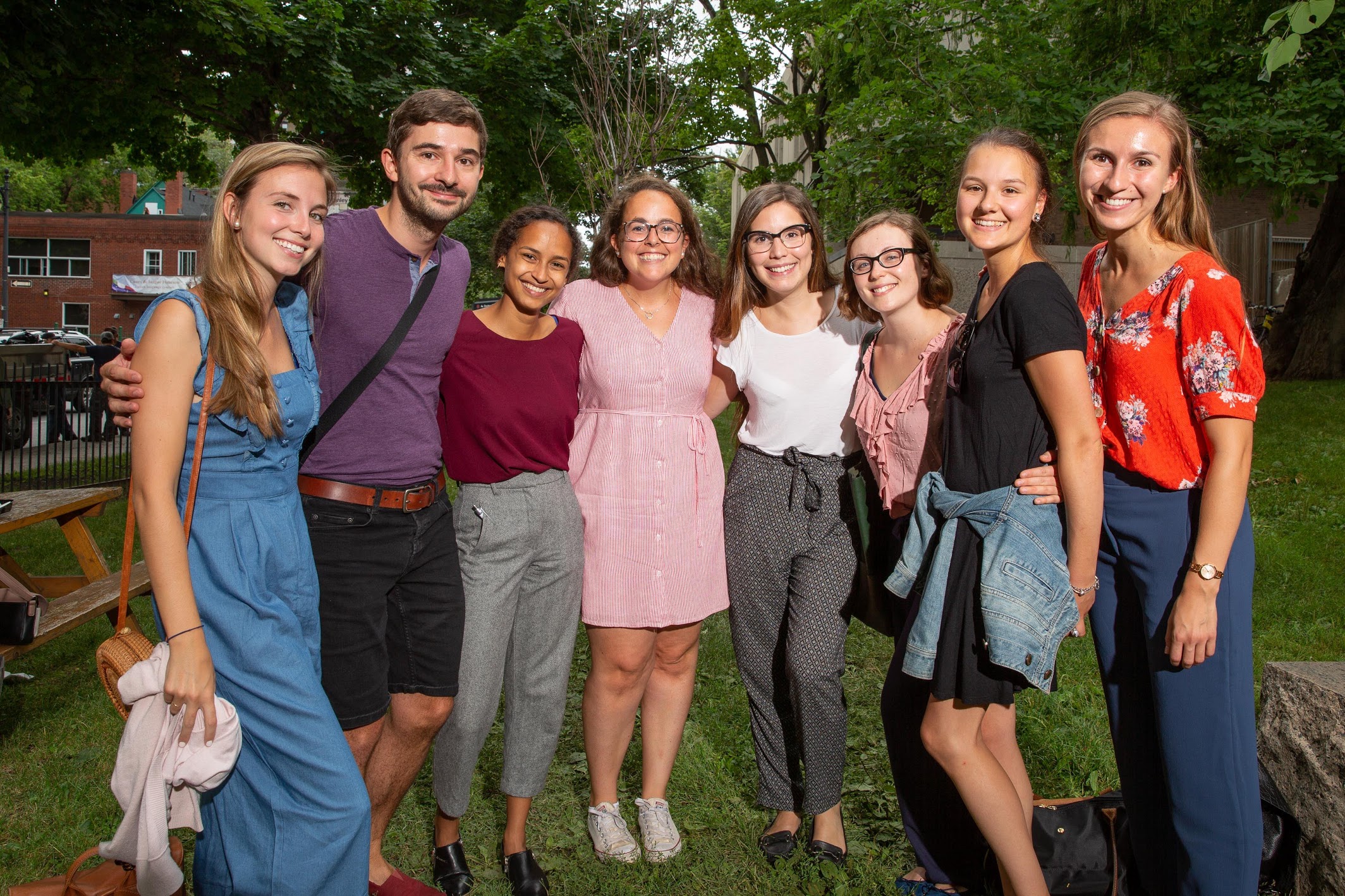 By Lisa Dutton

Mid-July signifies the time to welcome a new cohort of medical residents starting their training at McGill University and McGill-affiliated health sites.  Embarking on the next phase of their medical education, these young doctors are training for careers in  Family Medicine, Emergency Care, Internal Medicine, and Ophthalmology to name just a few of the over 70 residency programs offered by McGill.

To welcome the trainees, McGill's Faculty of Medicine hosted its annual orientation day on July 26. Dr. Armand Aalamian, Associate Dean Post-Graduate Medical Education addressed the group of over 200 residents in attendance. "Be curious, think about what you are doing and why, ask questions. Be committed to excellence and engaged no matter your specialty. Listen to your patients. This is when you will learn the most. Talking is easy, listening is much harder," advised Dr. Aalamian.

Dr. Nicola Smith,  is completing her residency in Family Medicine. She says so far residency has been challenging thanks to a "very, very steep" learning curve.  "You are taking in so much information; everything is new. You face a lot of uncertainty and self-doubt, but I think it is part of the learning process.  It gets a little easier each day."  Dr. Smith says she chose to complete her residency at McGill because "Montreal is my home city and it has been a dream of mine to continue my medical career close to my family and friends in the city I love."

Addressing the trainees, Dr. David Eidelman, Vice-Principal (Health Affairs) and Dean of the Faculty of Medicine reiterated the Faculty's core values of compassion, integrity and honesty, respect and collaboration, openness, connectedness to our community, and altruism. He underscored McGill's role to ensure residents profit from an optimal learning environment that provides them with the academic and clinical expertise necessary to excel at their profession and provide high-quality patient-centered care.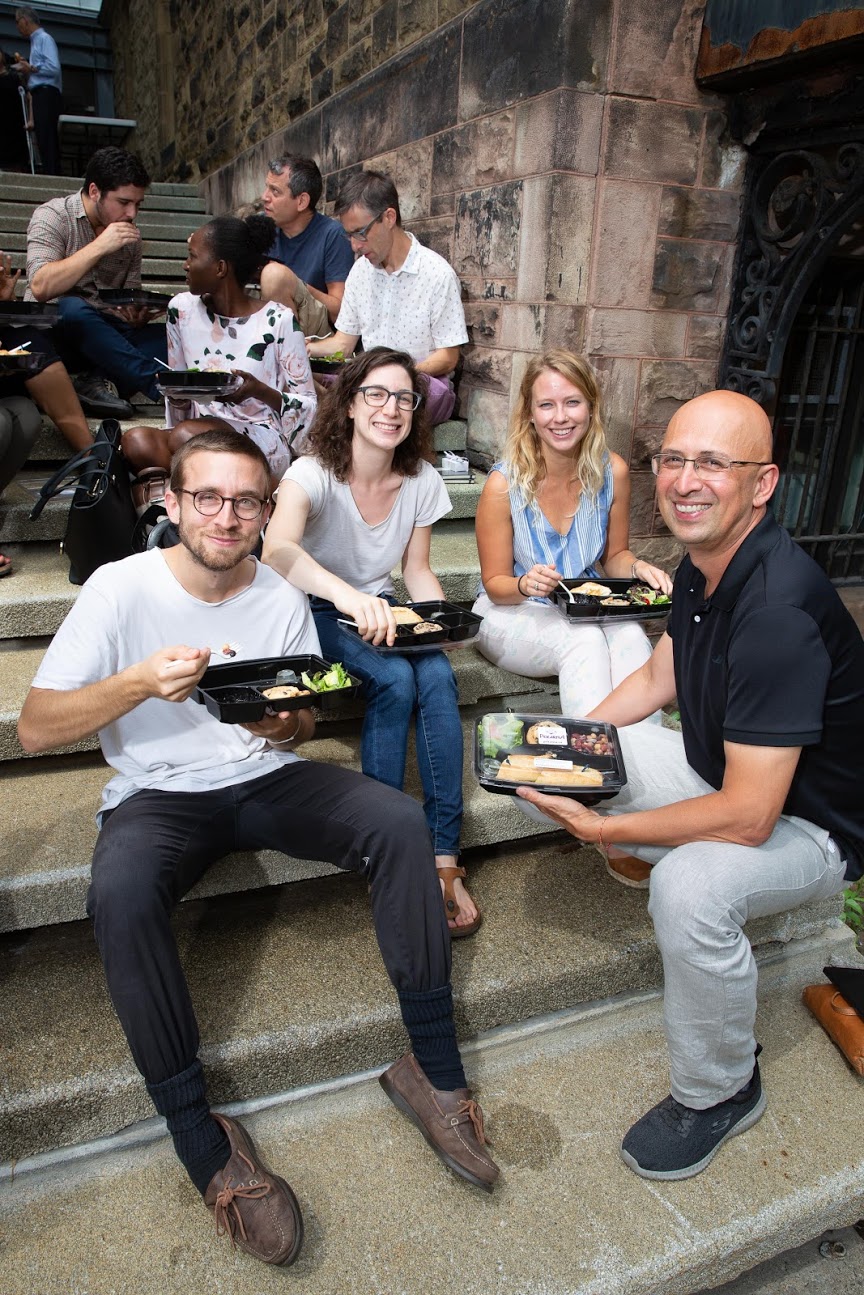 Native Montrealer, Dr. Justin Tabah says it has always been his dream to be part of the McGill medical community.  He is continuing his training in Internal Medicine and is leaning towards working in Intensive Care although he is keeping his options open. "The most challenging parts of residency are to assume more and more responsibilities, adapt to the constantly changing pace of work and deal with the gravity of responsibilities and volume of knowledge required to effectively and efficiently care for patients."

Training to work in an Emergency Department, Dr. Audrey Marcotte says, "My calling is to be an Emergency Room physician.  Even in medical school, I rotated through all the fields and enjoyed them all, but I really enjoyed when I was working in the ER." She says the ER is challenging and stressful, but fun.

Born in Kuwait, Dr. Fares Alsaleh studied in the United States before moving to Montreal to start his training in Ophthalmology.  "After my medical degree, I took a break to do a Master's Degree and work for a while because I thought I needed to broaden my horizons before starting to practice medicine," he says.  Dr. Alsaleh highlights Montreal as being a thriving, lively city thanks to its mix of diverse cultures. His goal is to work as an academic, combining clinical work, research and teaching.  He says that is why he chose McGill, a premier institution known for its academic excellence.
---

Bienvenue à nos nouveaux médecins résidents!

Medicine Focus caught up with some of our new Medical Residents at Orientation in order to find out what they are looking forward to most about McGill University, as well as their tips for med students (video may take a moment to load).

Be sure to watch to the end where VP-Dean Eidelman makes an unexpected cameo!

https://www.facebook.com/McGillFacultyofMedicine/videos/1771461936255609/

To see more videos from the Faculty of Medicine, follow us on Facebook.
July 1, 2018