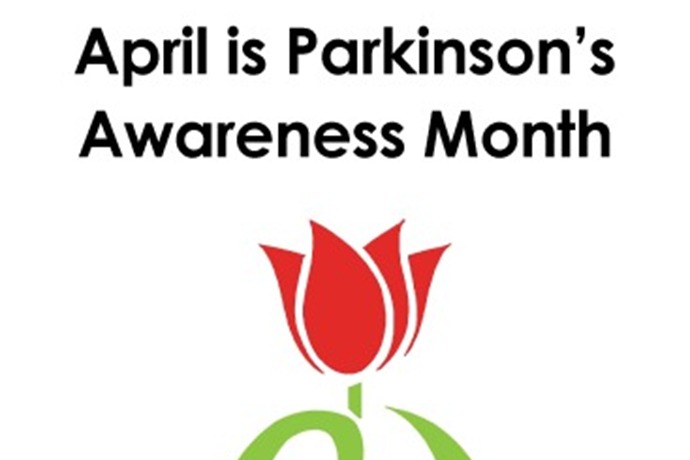 Shawn Hayward, The Neuro

April is Parkinson's Awareness Month, a time to give special attention to a disease that affects approximately 100,000 Canadians. As a centre for both research and clinical treatment of Parkinson's disease (PD), the Montreal Neurological Institute and Hospital (The Neuro) offers many specialized services and opportunities to participate in research to PD patients.

The Neuro's Movement Disorders Clinic (MDC) comprised of neurologists/movement-disorder specialists, two nurses specialized in PD, an occupational therapist, a physical therapist, a speech and language pathologist, and a social worker. They are supported by genetic counsellors, a neuropsychologist, a neuropsychiatrist, a neurosurgeon, and principal investigators who are searching for the causes of PD.

What is Parkinson's disease?
PD is a neurodegenerative disorder, which means that specific brain cells progressively lose their ability to function. In the case of PD, the brain cells that primarily degenerate are in the basal ganglia, a part of the brain that is responsible for motor control and motor learning.

Although people often consider PD to be a disease of the elderly, on rare occasions it can appear in people in their thirties or forties. Characteristics include not only well-known symptoms such as tremor, muscle stiffness and reduced movement, but also mood changes, depression, loss of balance, speech problems, sleep disorders, and cognitive impairments.

PD is not a homogeneous disease, but likely has many subtypes. Patients show wide-ranging differences in severity, patterns of symptoms and rates of progression.

Although at present there is no cure, there are several drugs available, which often allow for excellent control of symptoms. In some cases, surgical implants can also be highly effective.

Parkinson's disease specialists at The Neuro
The Neuro is home to many PD researchers and clinicians who work together to deliver therapies and develop new treatments for the disease:

Neurology
Dr. Alain Dagher, a neurologist and researcher, uses functional brain-imaging techniques to provide data that help to explain the effects of PD on thinking and emotion. He is also developing methods to use brain imaging to better understand the different subtypes of PD. His research has implications for treating patients' cognitive and mood problems, and for identifying PD in the earliest stages.

Dr. Edward Fon, a neurologist and researcher, is The Neuro's Scientific Director and serves as Director of the FRQS Quebec Parkinson Network, which he co-founded, and Director of the McGill National Parkinson Foundation Centre of Excellence. A world-class expert on PD, he investigates the cell biology of PD genes, especially a key enzyme called parkin.

Dr. Anne-Louise Lafontaine, a neurologist and researcher, directs the Movement Disorders Clinic where she introduced new measures to help bring PD patients in contact with physicians as early as possible after disease onset. She is also involved in conducting clinical trials for new drugs for patients with PD. Dr. Lafontaine and Lucie Lachance, a nurse from the Movement Disorders Clinic, are helping to plan the 2019 World Parkinson Congress in Tokyo.

Dr. Ron Postuma, a neurologist and researcher, conducts research focussed on early detection of PD by examining patients' non-motor symptoms. In a recent study conducted with his colleagues at The Neuro, Dr. Alain Dagher, post-doctoral fellow Seyed-Mohammad Fereshtehnejad and doctoral candidate Yashar Zeighami, Dr. Postuma proposed a new method for describing PD subtypes based on both motor and non-motor symptoms. Their study found that symptoms such as cognitive impairment, autonomic dysfunction and sleep problems could be important indicators of PD subtypes, even at very early stages, with distinct progression rates over time. Dr. Postuma serves as chair of the Scientific Advisory Board of Parkinson Canada, and is also a member of its Research Policy Committee.

Dr. Madeleine Sharp, a neurologist and researcher, seeks to understand the cognitive dysfunction and behavioural problems that are important features of movement disorders. Although common, such symptoms are not well understood and are difficult to treat. Her research has focussed on the part of the brain called the basal ganglia, which is affected by Parkinson's disease and other movement disorders. Dr. Sharp is examining the role of the basal ganglia in cognition in patients with Parkinson's disease.

Neurosurgery
Dr. Abbas Sadikot, a neurosurgeon, is a specialist in Deep Brain Stimulation (DBS), which is an approach to treating Parkinson's symptoms by delivering electrical pulses to brain cells. These electrical pulses act to relieve tremors and rigidity. Dr. Sadikot recently began working to implement the first program in Quebec and the third in Canada to use the MRI-guided Focussed Ultrasound Surgery (MRgFUS) system. This system will be used for developing new surgical treatments for PD and for essential tremor. Dr. Sadikot is a member of the Scientific Advisory Board of Parkinson Canada.

Research
Louis Collins is a brain-imaging specialist who seeks to improve non-invasive image-processing methods for identifying essential brain structures before undertaking surgical treatment of PD. His latest research deals with a new magnetic resonance imaging method to detect a substance in the brain associated with PD called neuromelanin. If neuromelanin can be demonstrated to be a biomarker for PD severity, MRI imaging of neuromelanin could replace expensive PET scanning methods.

Thomas Durcan, an assistant professor with expertise in cell biology, has been collaborating with Dr. Edward Fon's laboratory in developing mini-brains created from stem cells that were made from the blood of patients and healthy individuals. Mini-brains can be used as models for studying PD pathology as well as for developing therapeutic molecules. Dr. Durcan and Dr. Fon believe that this innovation could lead to many discoveries over the next five years.

Therapy
Tiziana Di Rocco is a speech language therapist in the Movement Disorders Clinic. Through exercises and tips, she helps patients who have developed a soft voice or mumbled speech as a result of Parkinson's disease.

Maura Fisher is a physiotherapist in the Movement Disorders Clinic who assesses patients' flexibility, posture, functional movement, balance and gait pattern. She prescribes exercises, and refers patients to rehabilitation centres or to community exercise programs, as well as to CLSC home care services. Outside The Neuro, Fisher is involved in a dance exercise program for PD patients called Parkinson en mouvement (http://www.parkinsonenmouvement.org/)

Pascal Girard is a social worker in the Movement Disorders Clinic. He helps patients on issues such as arranging for extra help at home, looking for a new living situation or dealing with personal or family difficulties.

Beth Robertson is an occupational therapist dealing with patients in the Movement Disorders Clinic. She helps patients improve their everyday functioning whether it be in the kitchen or in a car. She is the author of a Parkinson Canada booklet on "Parkinson's Disease and Driving."

April 17, 2018