Canadian Open Neuroscience Platform will make disseminating and publishing data easier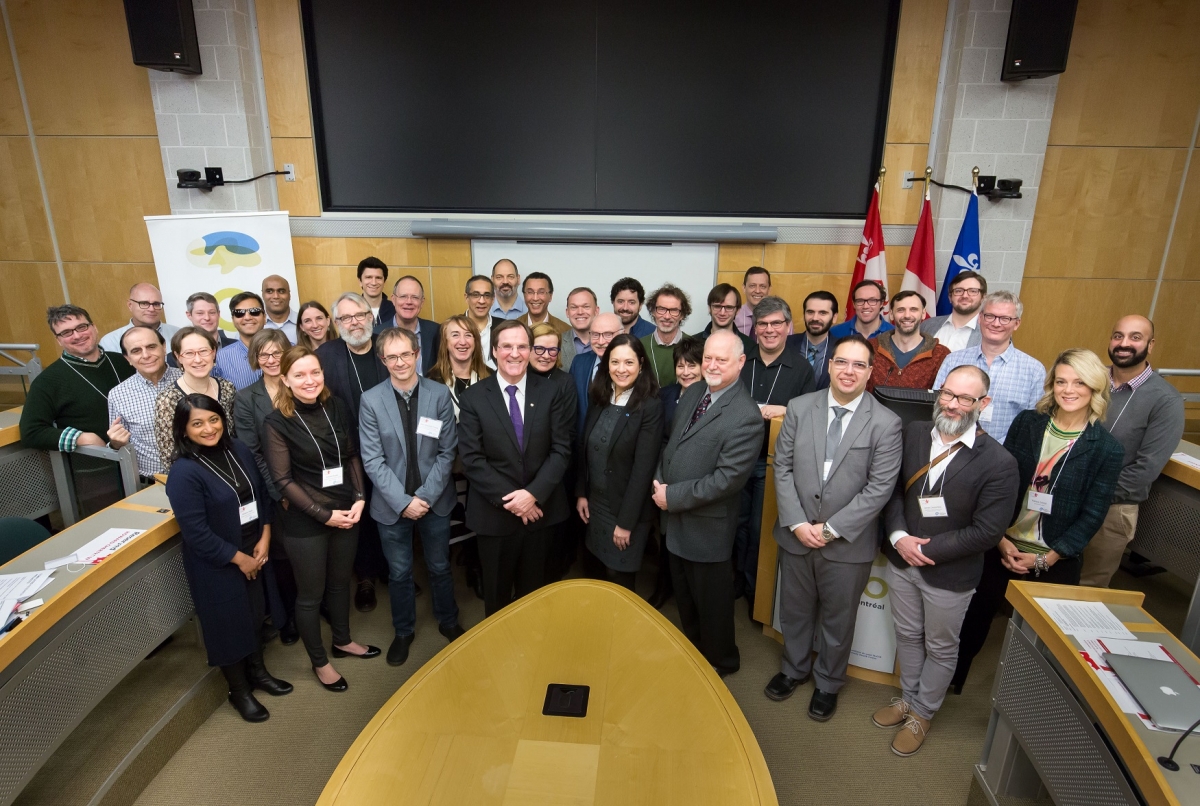 Source: The Neuro

Modern neuroscience research can produce massive amounts of data, which researchers can use to find patterns revealing anything from the first physiological signs of Alzheimer's disease to a new drug target that could stop neurodegeneration. However, this data must be stored, processed, and distributed effectively.

To improve access to critical data, and to continue its policy of being a leader in open science, The Montreal Neurological Institute and Hospital (The Neuro) of McGill University has joined The Canadian Open Neuroscience Platform(CONP), a new data sharing partnership that will break down the barriers to collaboration, facilitating the distribution of data across the Canadian neuroscience community and beyond.

The partnership was inaugurated today when Health Canada and Brain Canada announced a $10M grant, awarded through the Canada Brain Research Fund, to establish CONP. The grant was announced by David Lametti, Member of Parliament for LaSalle-Émard-Verdun and Parliamentary Secretary to the Minister of Innovation, Science and Economic Development, in the presence of Suzanne Fortier, Principal and Vice-Chancellor of McGill University, Dr. Guy Rouleau, Director of The Neuro, and Inez Jabalpurwala, President and CEO of Brain Canada.

The most valuable findings often come from aggregating multiple forms of data, for example genetic, behavioural, and brain imaging data. Through CONP, leading neuroscientists across Canada will pool data from diverse sources, maximizing the potential for breakthroughs that improve the lives of people with neurological disease. CONP will consolidate many forms of data within a federated national platform, joining several institutional databases to increase ease of access and re-use.

As well as sharing existing data, CONP will help researchers store, analyze, and disseminate new data. They will have access to 8,000-10,000 terabytes of storage space from Compute Canada, and CONP will provide a network for inter-disciplinary training.

To encourage successful drug development, CONP will share early-stage findings among academic and pharmaceutical partners through the Tanenbaum Open Science Institute at The Neuro. This will save researchers valuable time and resources by preventing the duplication of failed trials. Partners will also be encouraged to publish their findings openly rather than in pay-walled journals, to maximize the impact of their work.

"CONP will fill a void that exists right now in Canadian neuroscience research," says Alan Evans, CONP's Scientific Director, and a researcher at The Neuro. "We have massive amounts of data across many disciplines but there are too many barriers to accessibility and collaboration. CONP will break down these barriers."

CONP is made up of researchers from the University of British Columbia, Simon Fraser University, University of Calgary, University of Alberta, Western University, Brock University, University of Toronto, York University, Queen's University, Concordia University, McGill University, Université de Montreal, Université de Sherbrooke, Université Laval, and Dalhousie University.

February 20, 2018