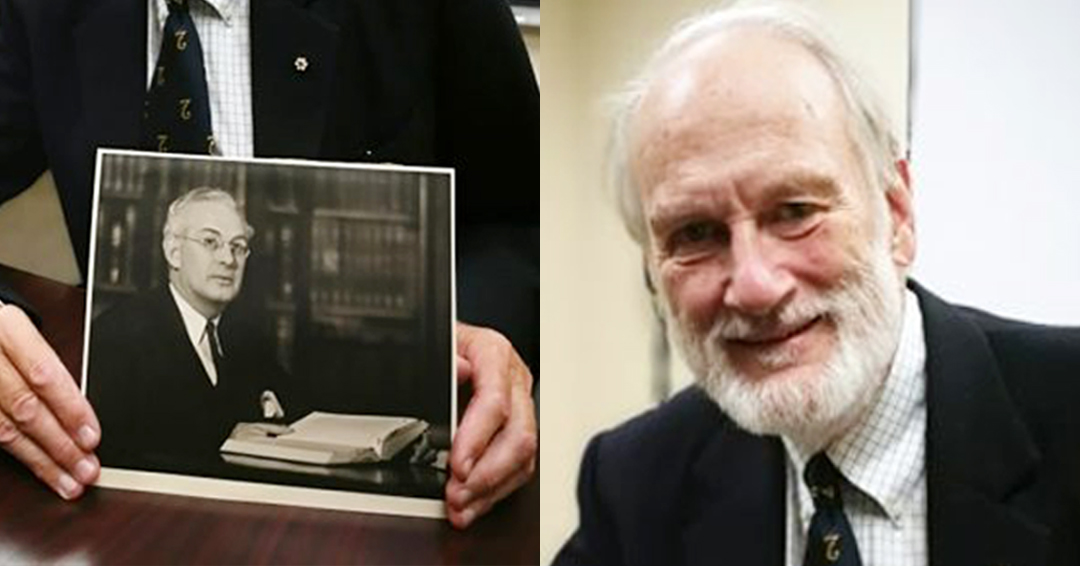 Through their contributions to clinical practice, medical education, the arts, university and public health governance, the Meakins family has continued to make an impact over the course of three generations. While the COVID-19 pandemic has stalled Dr. Jonathan Larmonth Meakins' work, bright signs are on the horizon.
Three generations of medical and surgical leadership
The Meakins family has a remarkable history. Dr. Jonathan Campbell Meakins (1882-1959) was founder and inaugural President of the Royal College of Physicians and Surgeons of Canada, Chair of Medicine at McGill University and Dean of McGill's Faculty of Medicine.
He served in the Canadian Army Medical Corps during World War I and went on to become Deputy Director of Medical Services with the rank of brigadier during World War II. He was recognized as Commander of the Order of the British Empire for his work and was later enshrined in the Canadian Medical Hall of Fame.
Upon Dr. J.C. Meakins' death, his son – Dr. Jonathan Fayette Meakins – inaugurated a Fellowship in his father's name that continues to this day. A third generation, following in his father and grandfather's footsteps, Dr. Jonathan L. Meakins, former Chair of Surgery, is now overseeing the Fellowship and working to expand the arts across the McGill University Health Centre (MUHC).
Advancing education: the Jonathan Campbell Meakins & Family Memorial Fellowship
When J.C. Meakins passed away, his son wanted to set up a fund in his name. The Fellowship was initially awarded to a scholar in the division of respiratory medicine, but discussions between son and grandson  led to expansion with a broader mandate to incorporate the entire Faculty on the principle that Dr. Meakins, who was Dean and author of The Practice of Medicine, believed that education was an important way forward. This was implemented in the 1990s to everyone's satisfaction.
The Jonathan Campbell Meakins & Family Memorial Fellowship, administered through the Institute of Health Sciences Education, now rewards excellence in medical education to either an advanced postgraduate trainee or a faculty member in the Faculty of Medicine and Health Sciences, encouraging them to further advance activities related to medical education.
The Fellowship has supported fascinating and important projects: Dr. Matthew Hunt was awarded the Fellowship in 2015 to help create an e‐module about humanitarian ethics with the Red Cross. Also in 2015, Dr. Carolyn Ells used the Fellowship to help fill knowledge-gaps in using simulation for medical ethics, going on to serve as Course Director for the Medical Ethics and Health Law components of McGill's undergraduate medicine education (UGME) program.
This is a sample of the diverse array of projects that the Fellowship has helped bring to life, and Dr. Meakins is excited about the prospect of broadening the mandate of the Fellowship further to include the arts and humanities – fields that are dear to his heart.
Humanizing medicine through the arts
Dr. Meakins now plays an active role in the MUHC's Art and Heritage Centre, helping bring the arts to clinical settings.
Beautiful photos and artworks adorn the hallways of the MUHC's Glen site and the Montreal General Hospital because of the efforts of Dr. Meakins and the Art and Heritage Centre, from Inuit woodworks by a former patient to commissioned photographs of the old Royal Victoria Hospital by professional photographers.
"It humanizes the environment where patients are being seen with conditions that are often not all that pleasant," said Dr. Meakins of the importance of art. "While you don't always notice exactly what's there, what you do notice is that something is there and that changes the way people feel about the spaces they're in."
Hallways and spaces in clinical settings are often sterile. There are instructions on walls directing people what to do, or nothing at all. While those informational signs and posters are important, they are also dehumanizing in their own way, Dr. Meakins notes.
Placing artwork in these spaces allows for moments of escape, warmth and comfort in sometimes challenging circumstances. This remarkable project is supported by the McGill University Health Centre Foundation, which provides annual operating funds for this work thanks to generous donors.
These artworks also play a historical role, such as the photographs of the former Royal Victoria Hospital and dedicated historical displays about Dr. Norman Bethune, Dr. John McCrae and other historical figures and moments in Canadian medical history.
"All of this is designed to humanize our hospitals, but also to remind people of who some of the heroes of the institution were, and to remember where we came from," Dr. Meakins stressed.
The exhibitions and artwork efforts are stalled somewhat given the COVID-19 pandemic, but Dr. Meakins has an eye to the upcoming year for both the arts and the evolving Jonathan Campbell Meakins & Family Memorial Fellowship.
A rich family history that many benefit from continues today, three generations on.
June 10, 2021