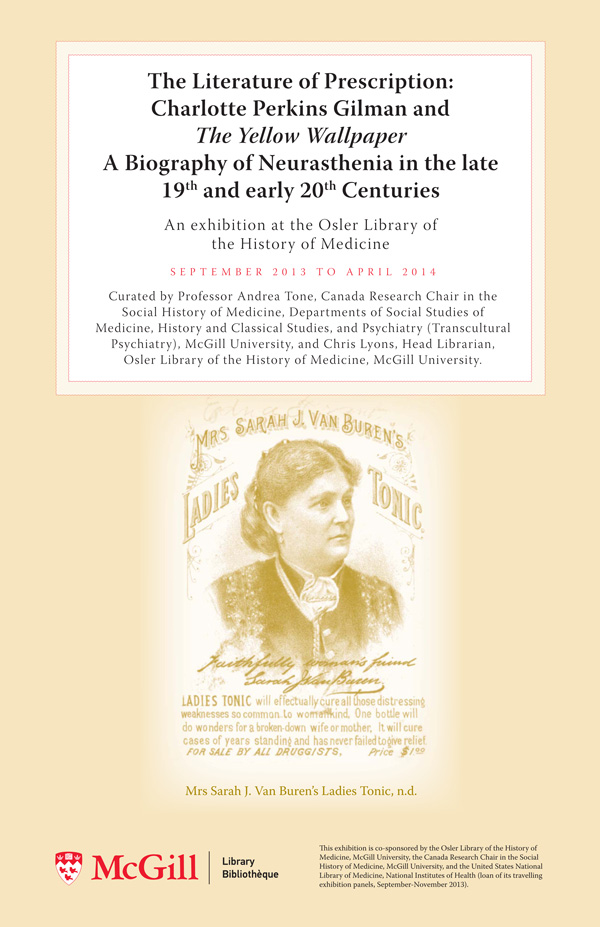 If you haven't seen "The Literature of Prescription: Charlotte Perkins Gilman and The Yellow Wallpaper" exhibit at the Osler Library of the History of Medicine, it's not too late!Unfortunately, it soon will be. Because of renovations to the library, the exhibit will close in late March, a few weeks earlier than scheduled. 
Free to the public, the exhibit showcases themes that should resonate with a wide audience, including the histories of medicine and psychiatry, patient activism, the writings of Charlotte Perkins Gilman, and the many ways gender informs medical diagnosis, patient experience, and treatment. 
For more info, click here.
March 13, 2014