On Monday, November 24, 2014, The Gerald Bronfman Centre for Clinical Research in Oncology, celebrating 23 years of excellence, held its 4th annual scientific lecture and award ceremony, billed as "A Symposium Celebrating Advances in Cancer Treatment." 

Dr. David Eidelman, Vice-Principal (Health Affairs) and Dean of the Faculty of Medicine opened the event, attended by some 100 people, which was hosted once again by Dr. Eduardo Franco, James McGill Professor, Chair of the McGill Department of Oncology and the Director of the Gerald Bronfman Centre for Clinical Oncology, as well as Director of McGill's Division of Clinical Epidemiology.

The symposium included guest lectures from Dr. Armen Aprikian, Professor and Head, Division of Urology, McGill University, Urologist-in-Chief, McGill University Health Centre, Richard Tomlinson Chair in Prostate Cancer, Chief, Department of Oncology, McGill University Health Centre and Director, MUHC Cancer Care Mission who focused on "Prostate Cancer: Therapeutic advances, societal impact, and evidence-based uncertainty" and from Dr. Gerald Batist, Director, Segal Cancer Centre,  Professor, Departments of Medicine and Oncology, McGill University,  Director, Department of Oncology, Jewish General Hospital, Scientific Director, Montreal Centre for Experimental Therapeutics in Cancer and Director, McGill University Centre for Translational Research in Cancer who presented "The ExACCT Program: New paradigms for research and implementation of novel cancer therapeutics."

The keynote lecture "The Role of the Host in Metastatic Progression of Human Breast Cancer," was delivered by Dr. Marc Lippman, Kathleen & Stanley Glaser Professor, University of Miami Miller School of Medicine.

A question and answer period was moderated by Dr. Jaroslav Prchal, Associate Professor, Departments of Oncology and Medicine, McGill University and Chair, Department of Oncology, St. Mary's Hospital Center, who also served as MC for the lectures.

Following the question period, Dr. Franco presided over the annual Award ceremony and reception, which honoured five people in four categories.

And the 2014 winners are:
Teaching and Mentorship: Carmen Loiselle
Research and Clinical Service: Jamil Asselah
Academic, Clinical and Support Service: Marianna Perna
Lifetime Achievement Award: Phil Branton and Michael Thirlwell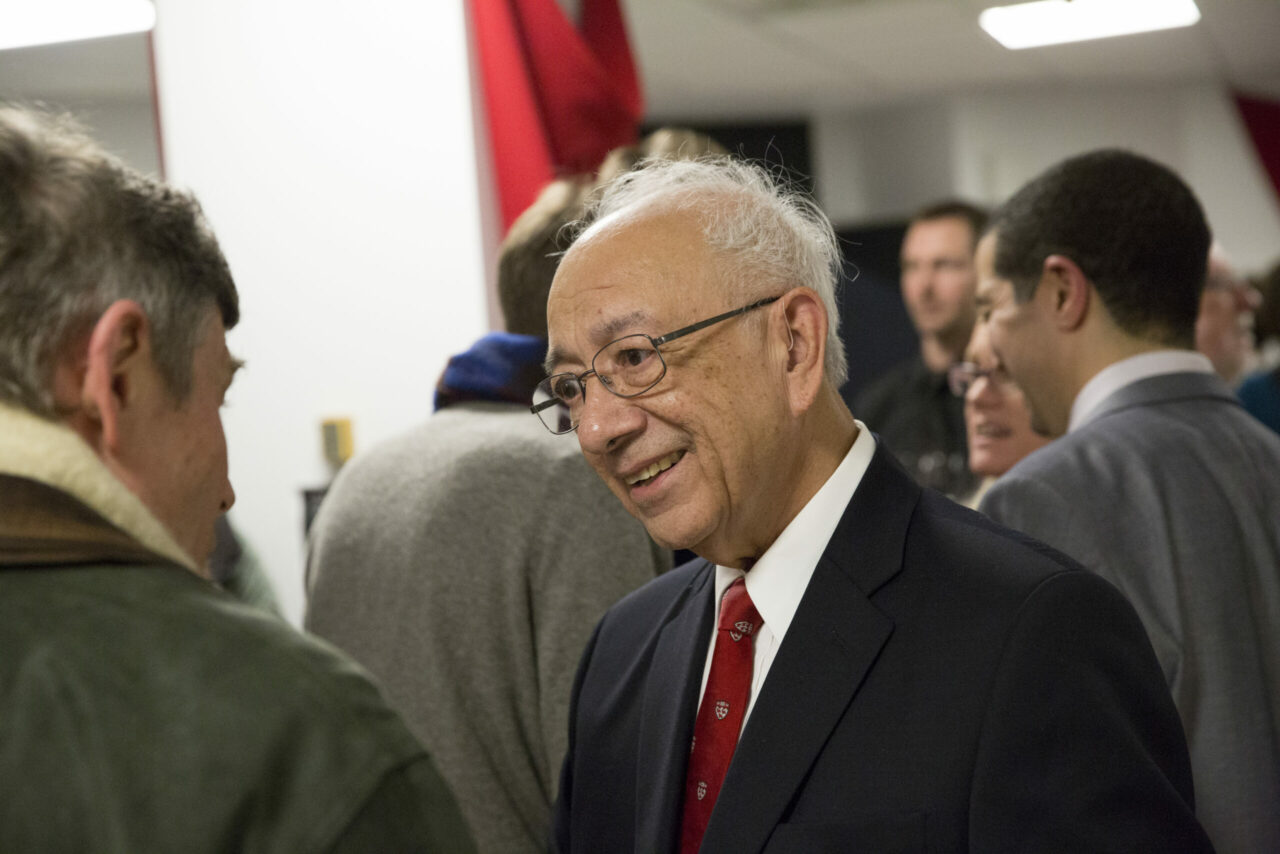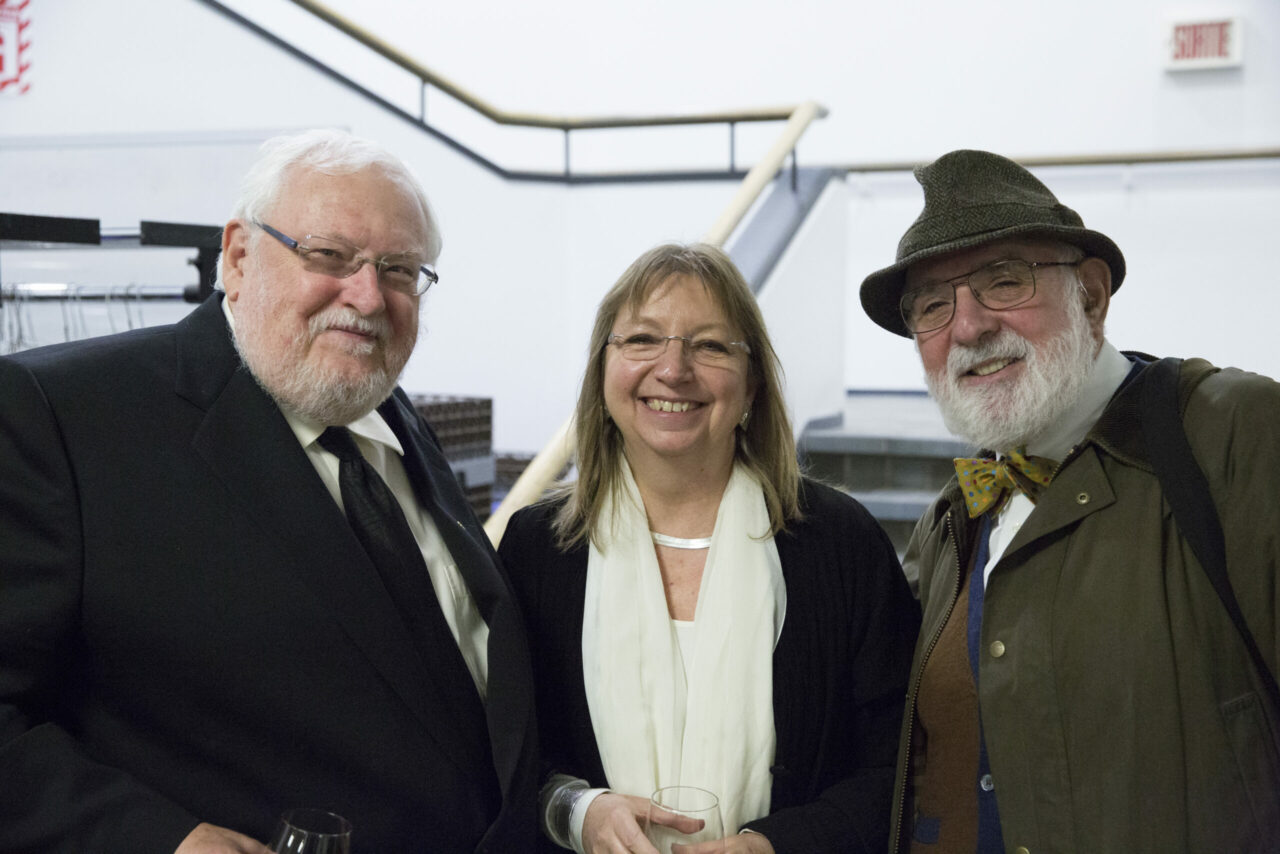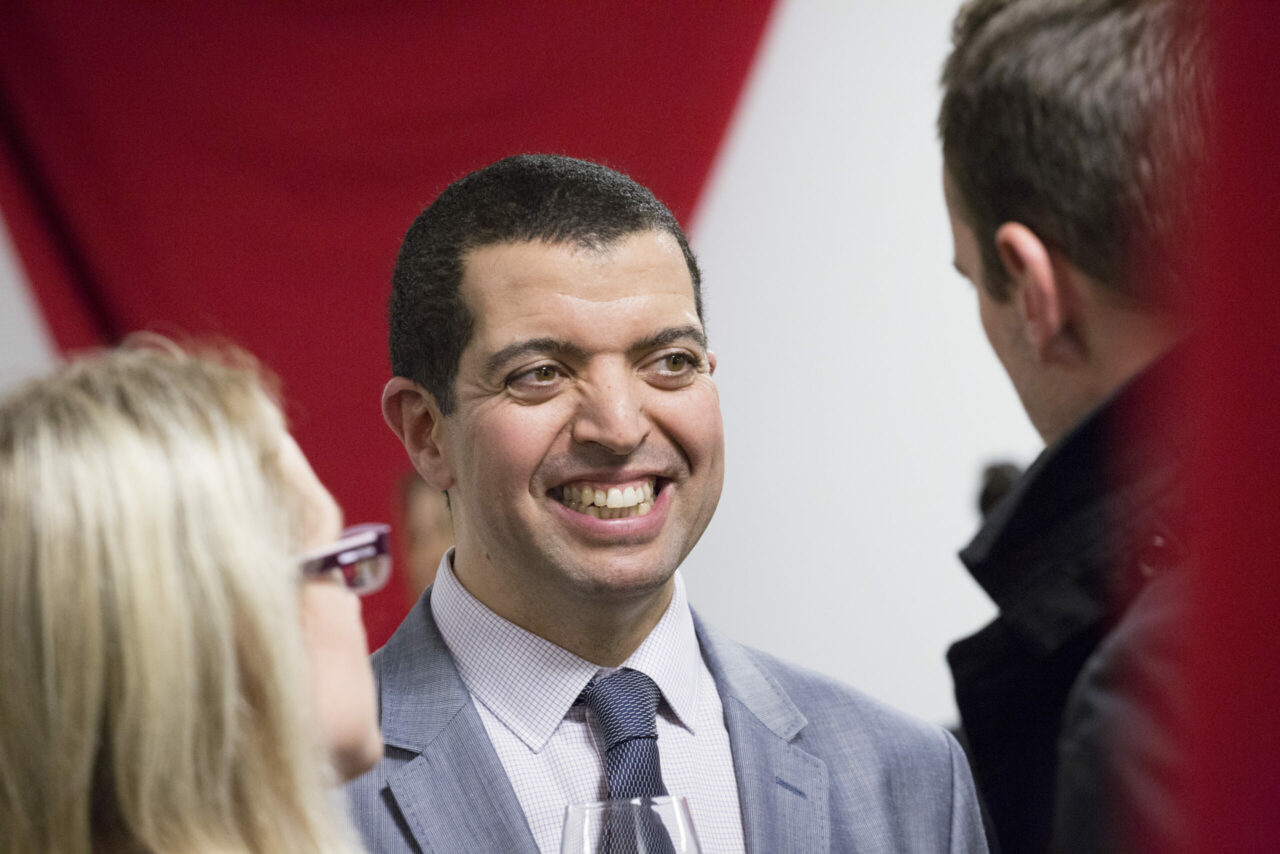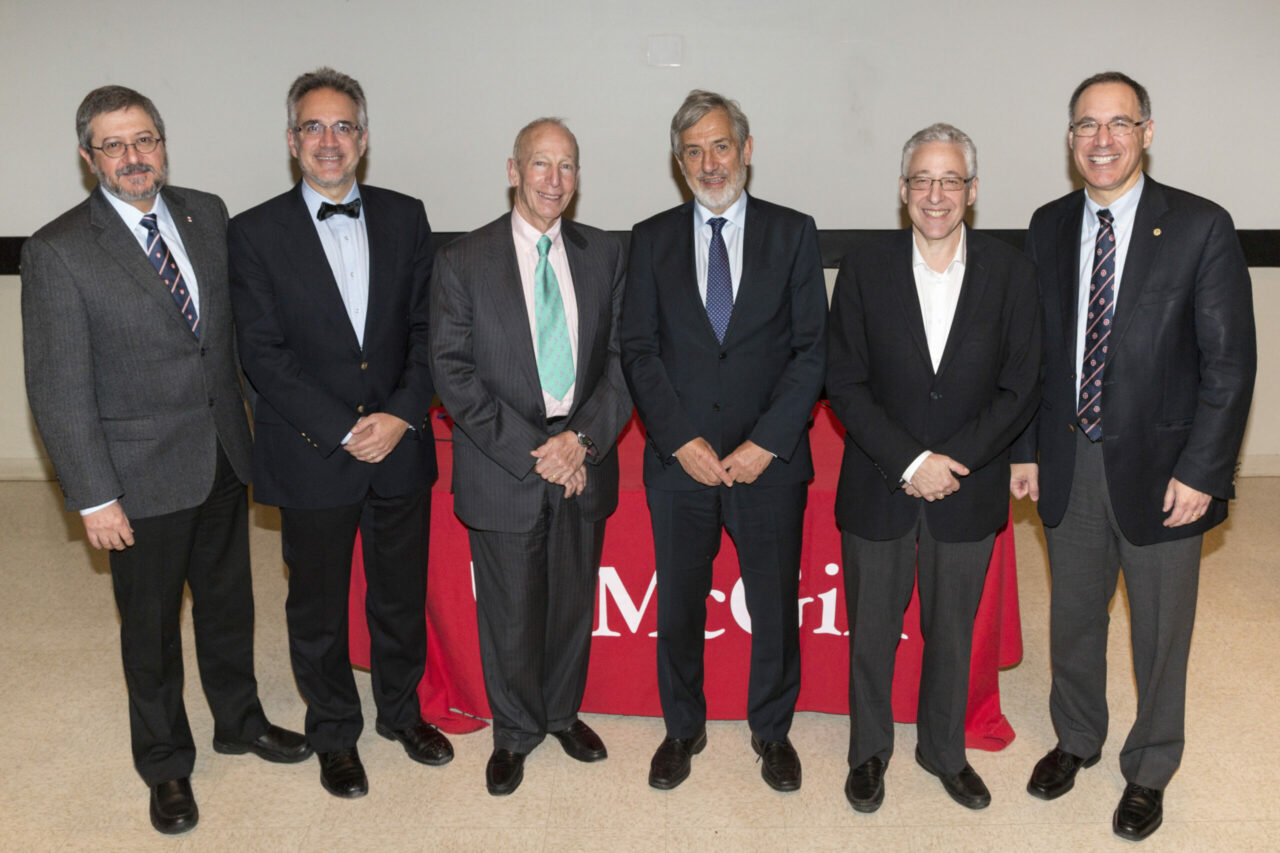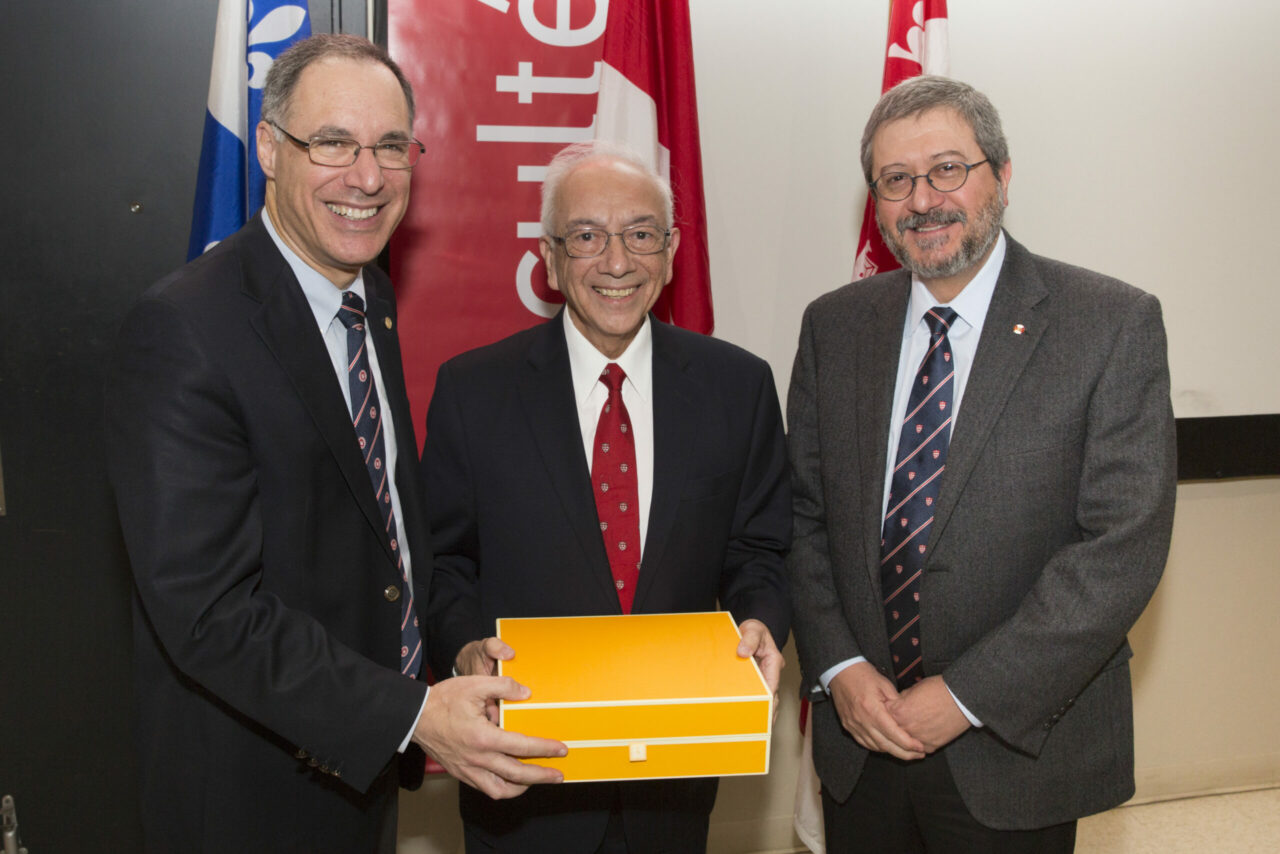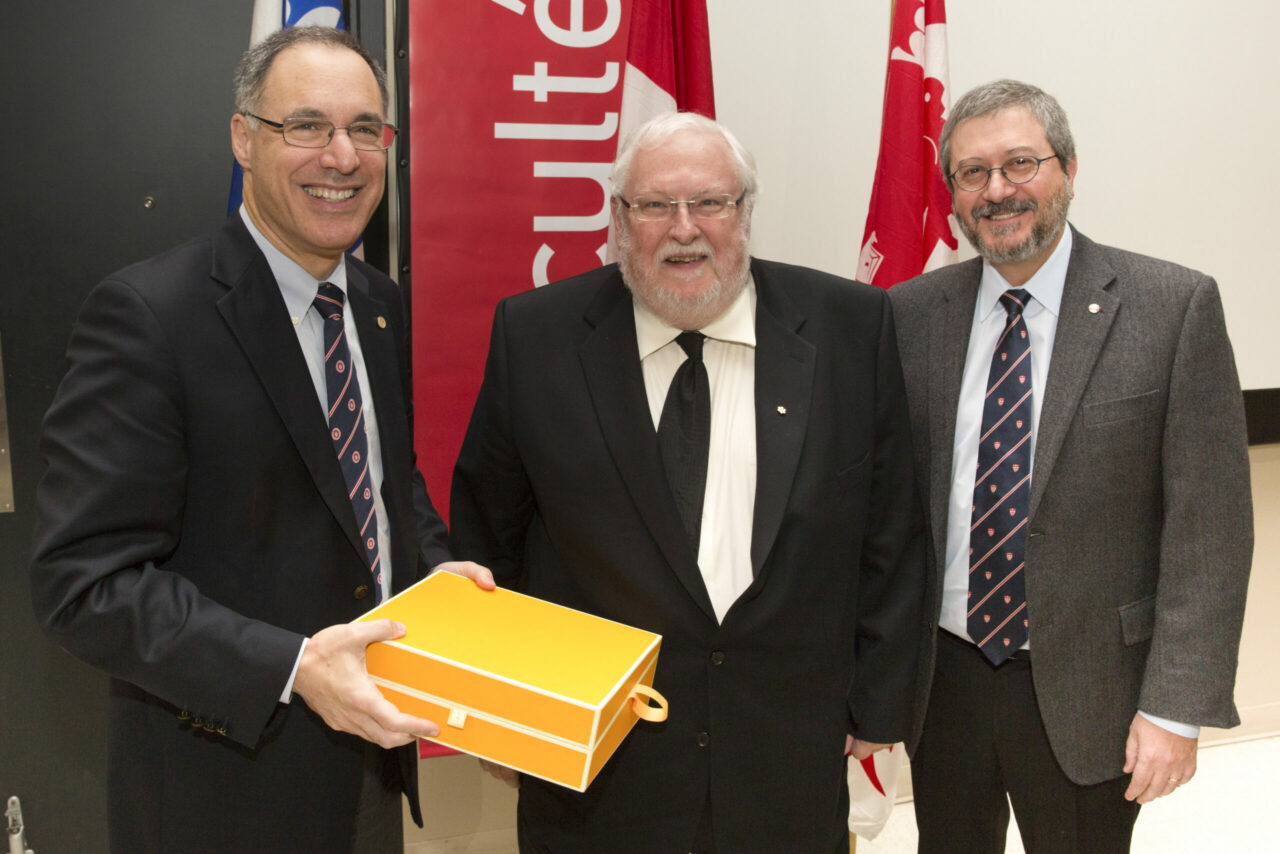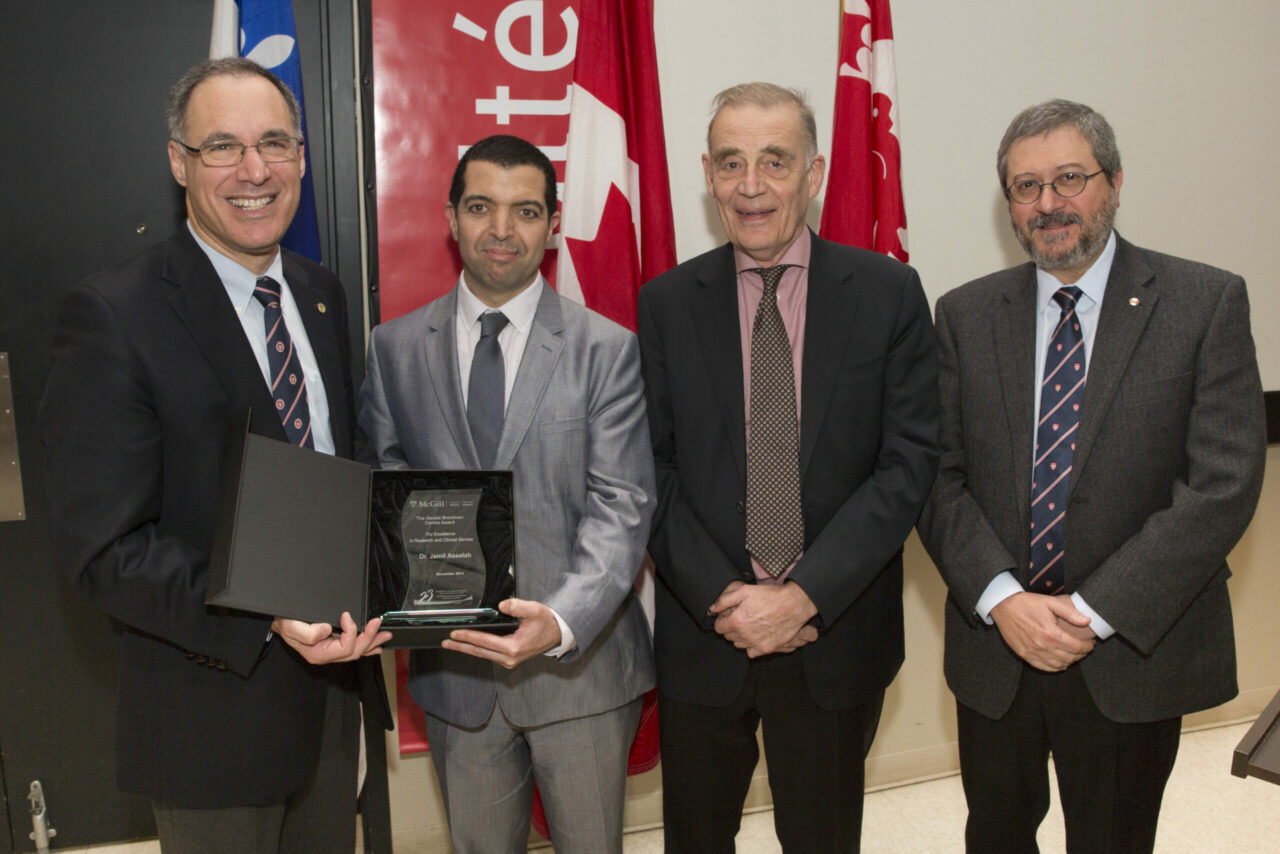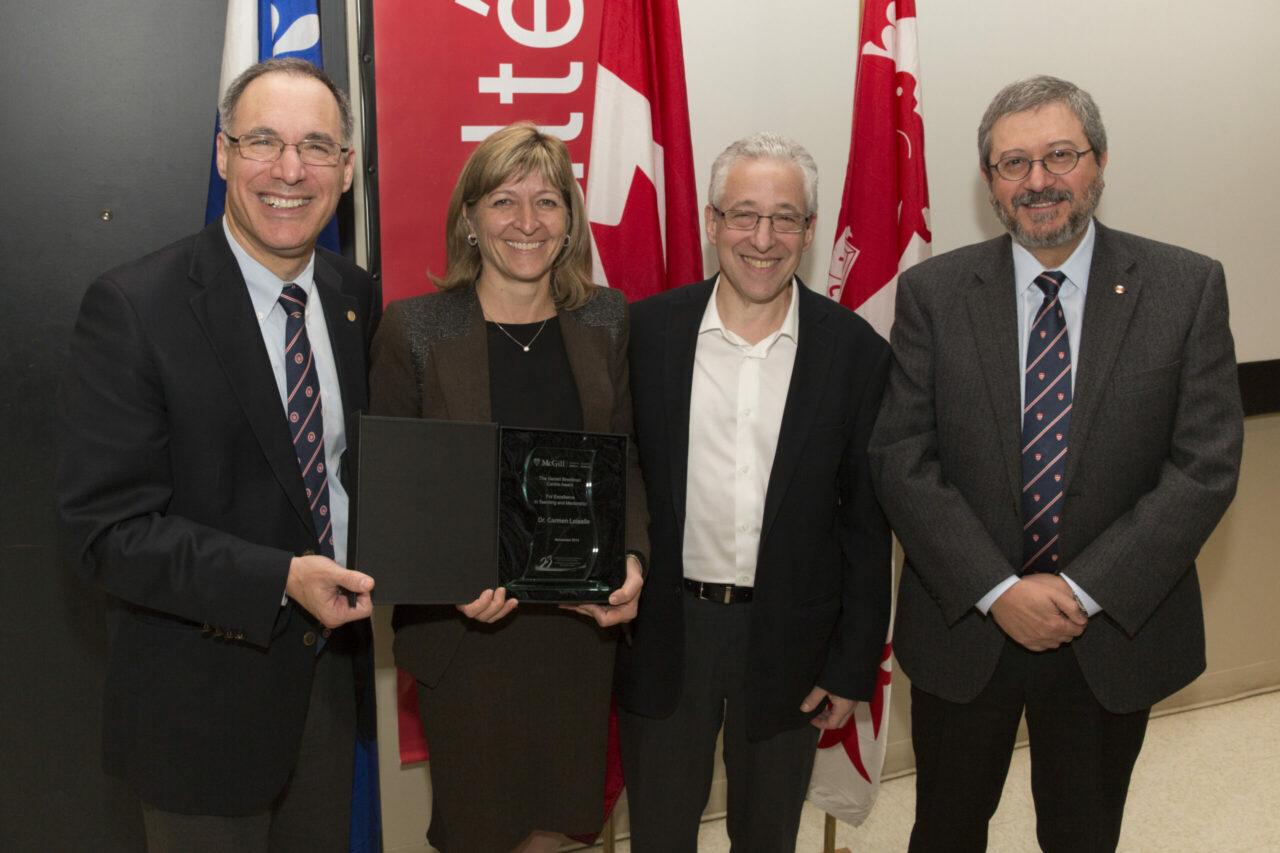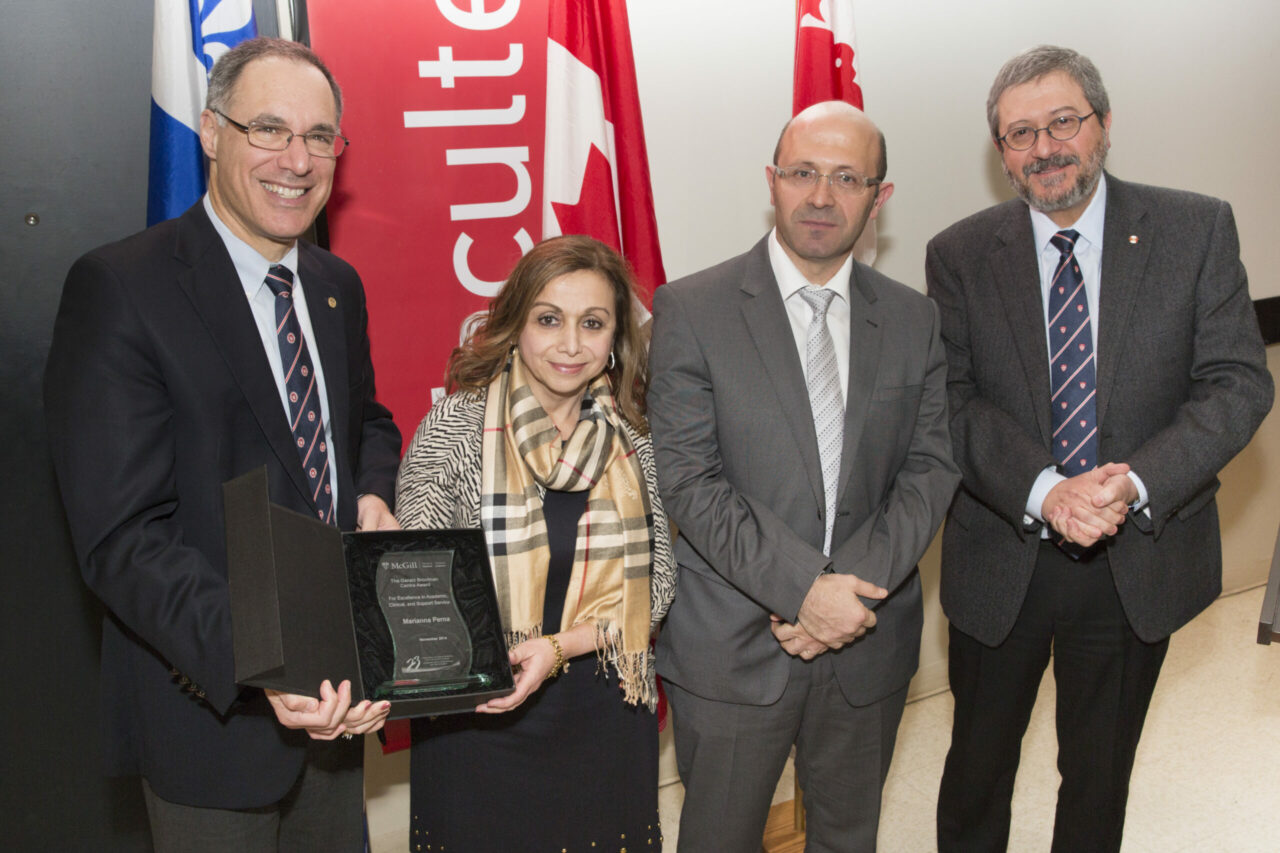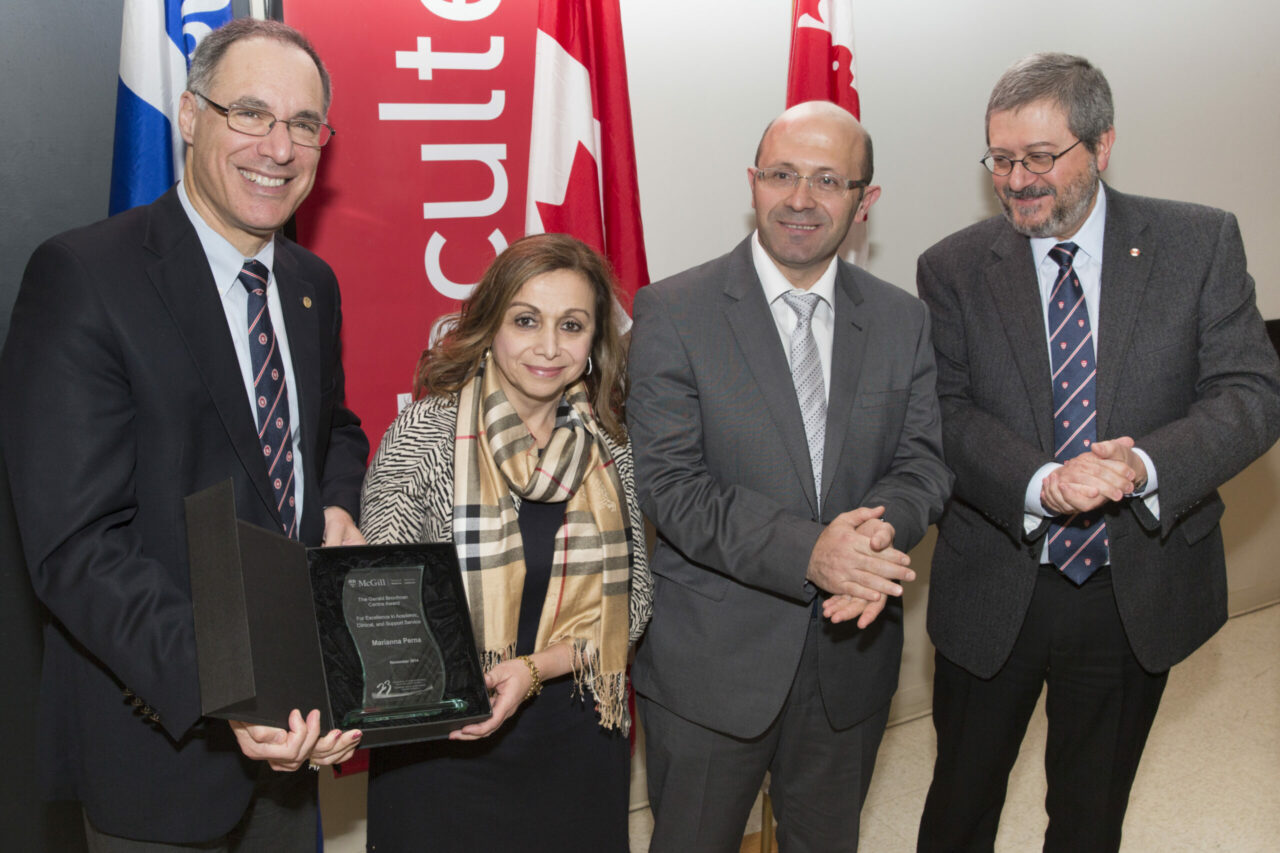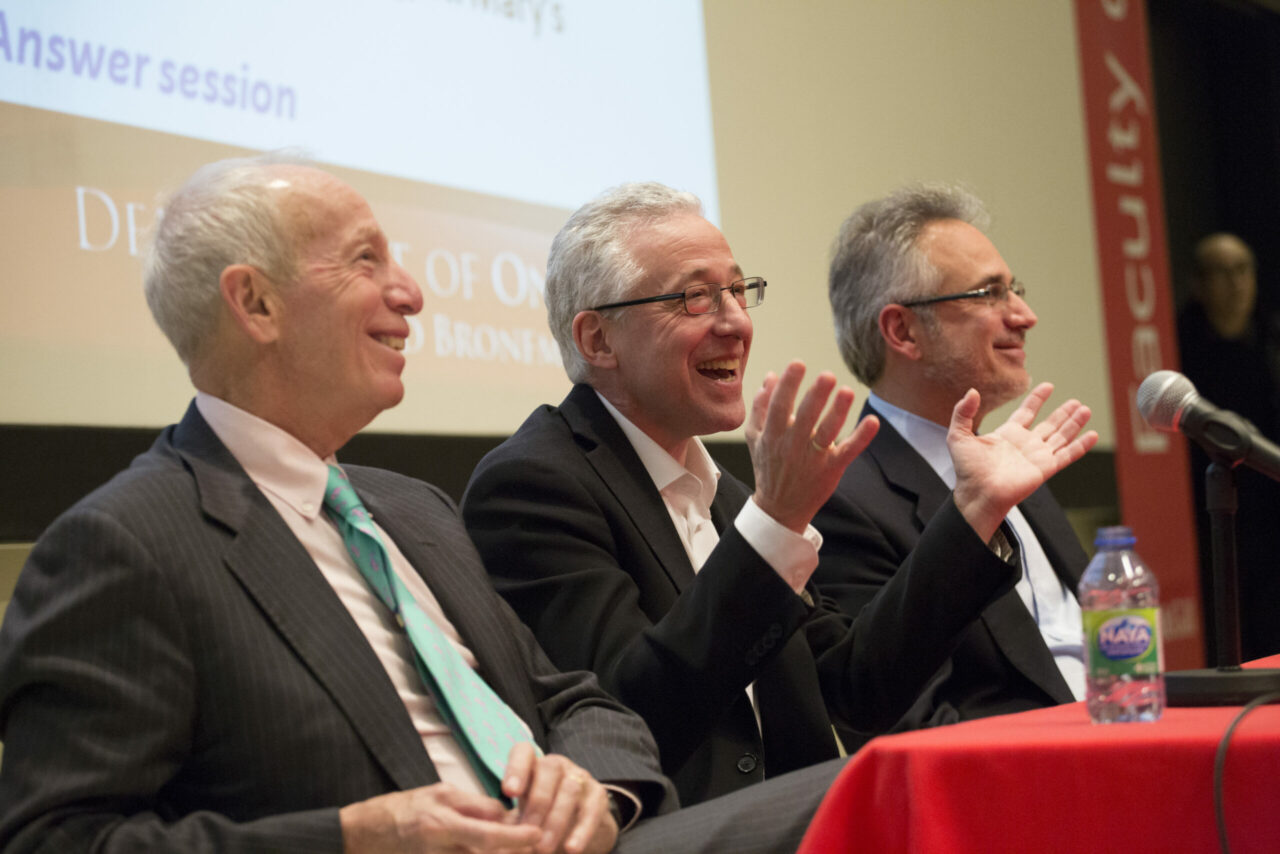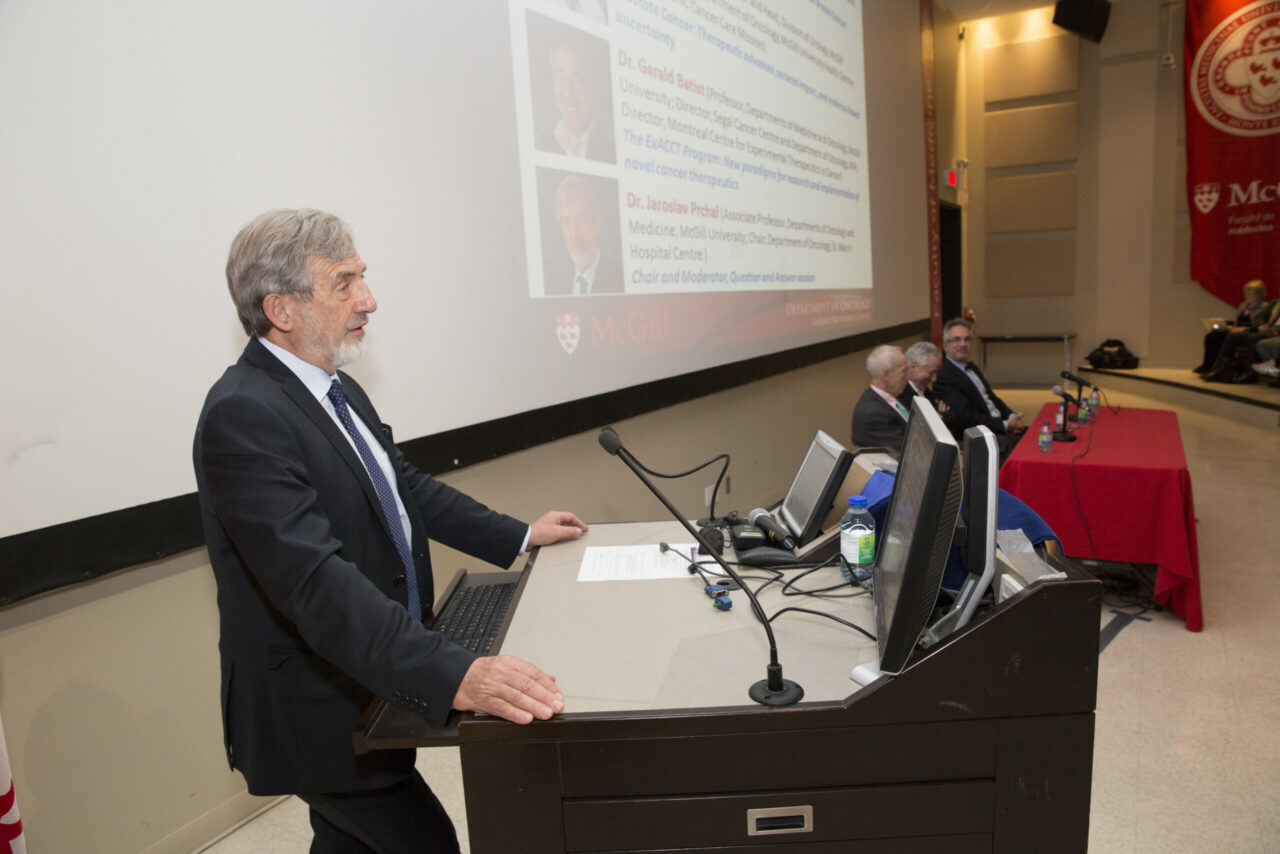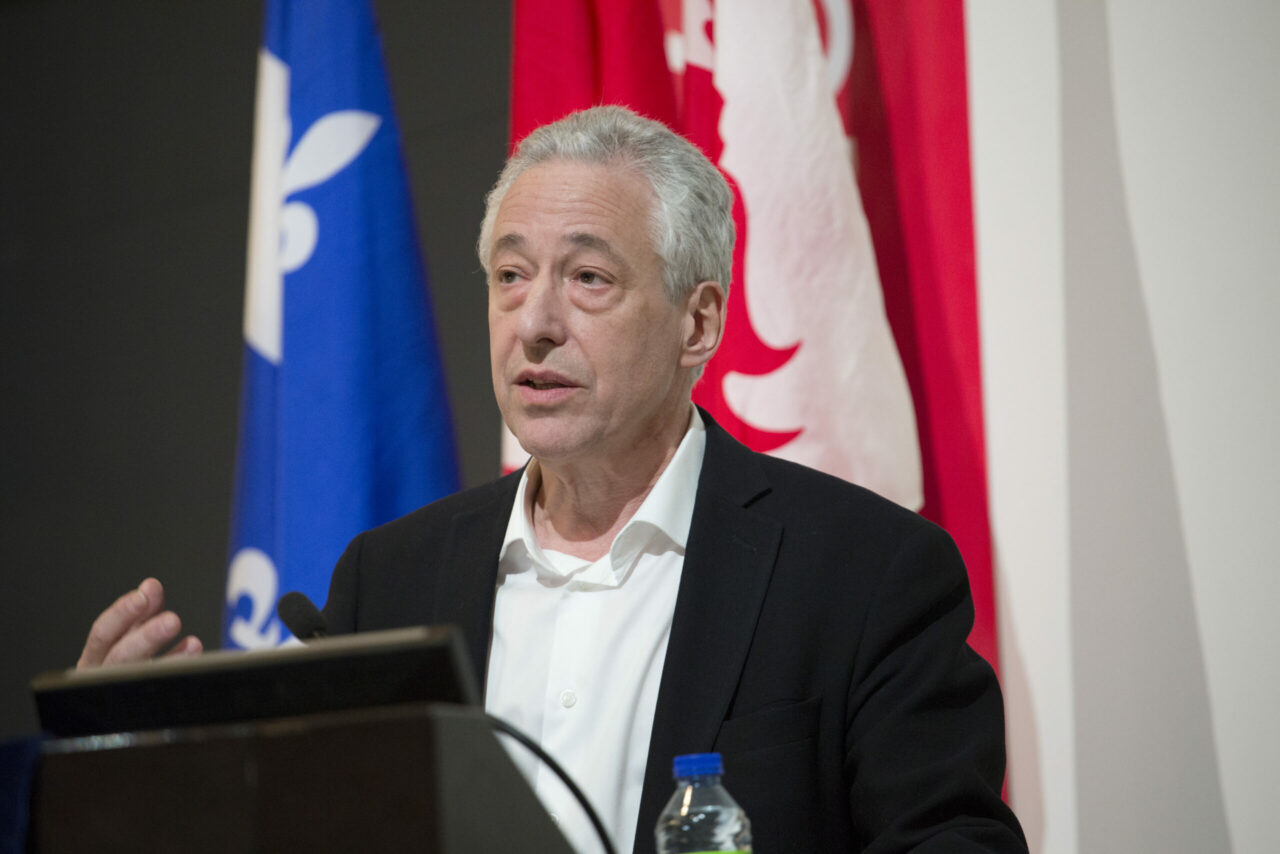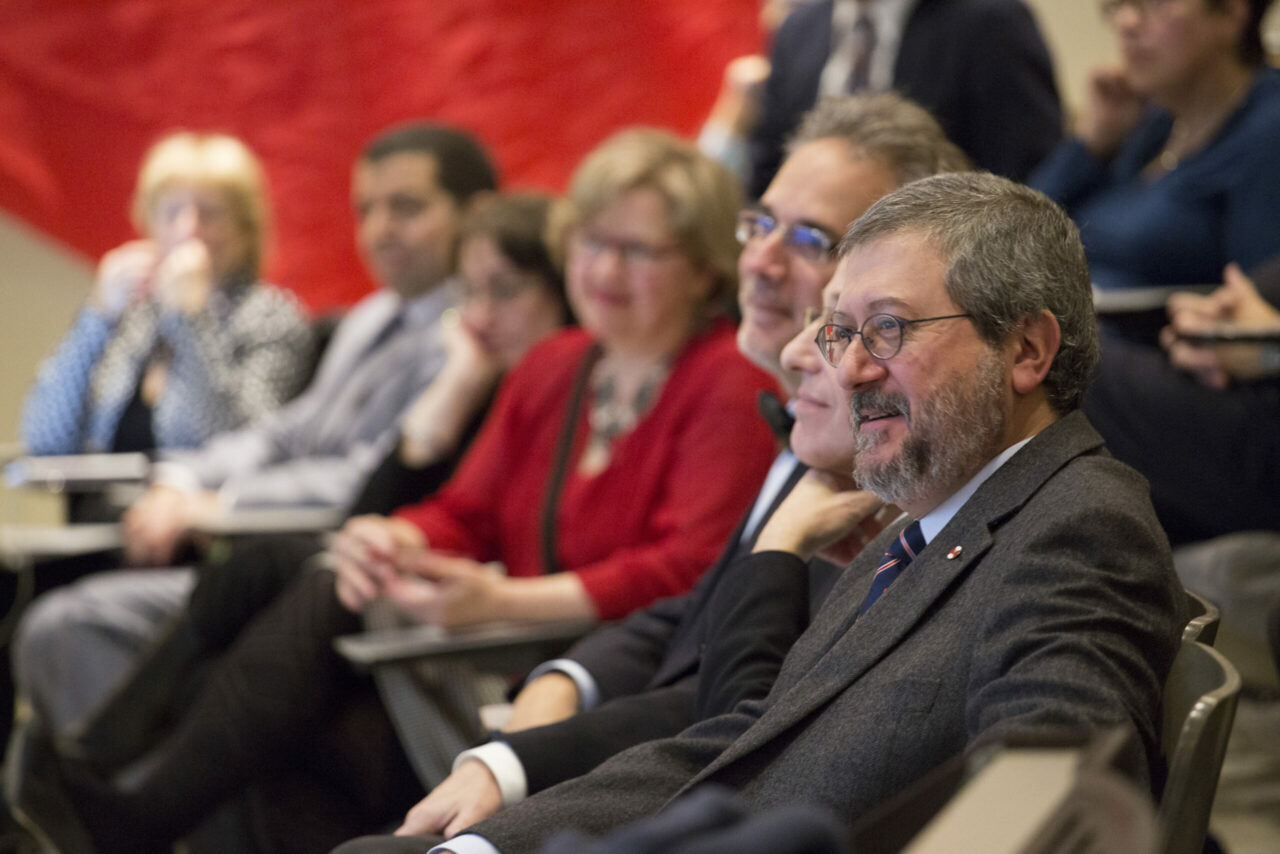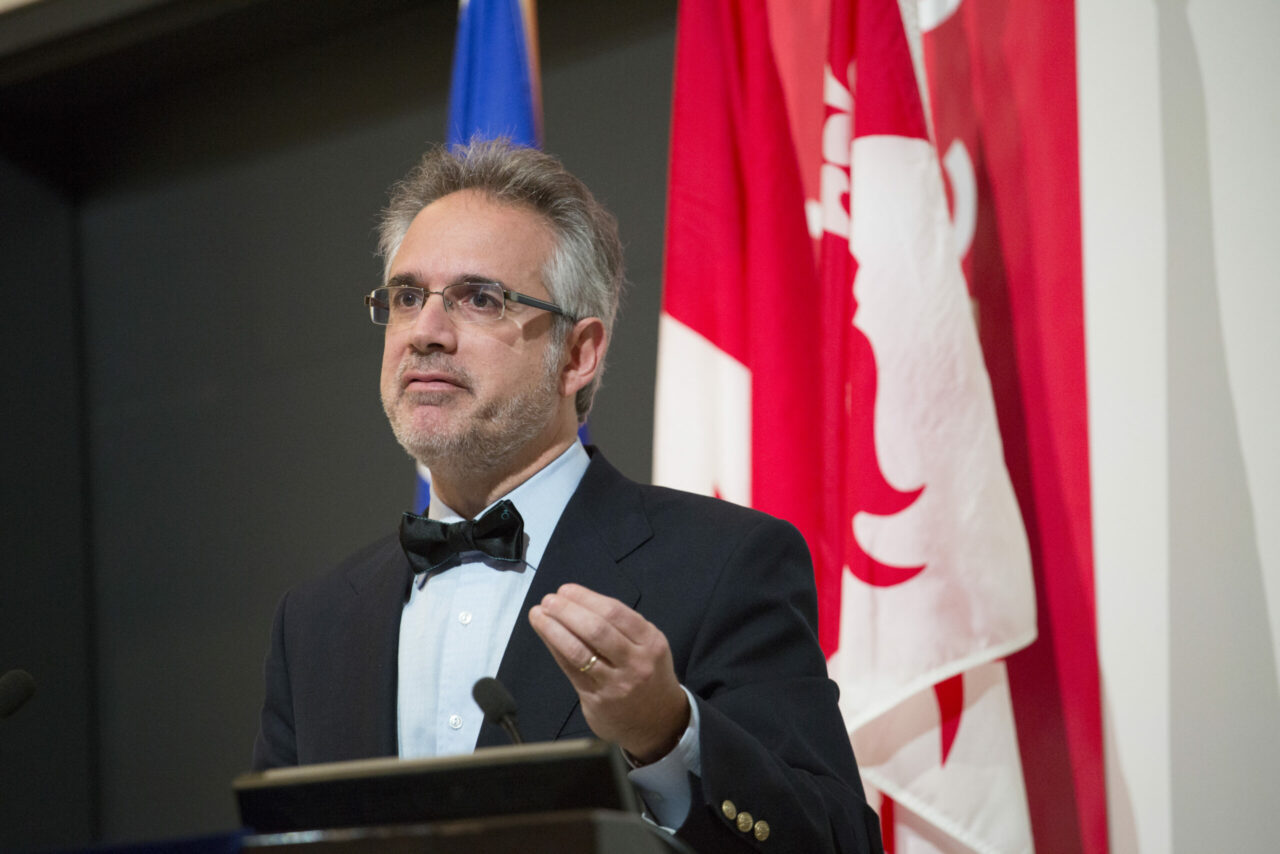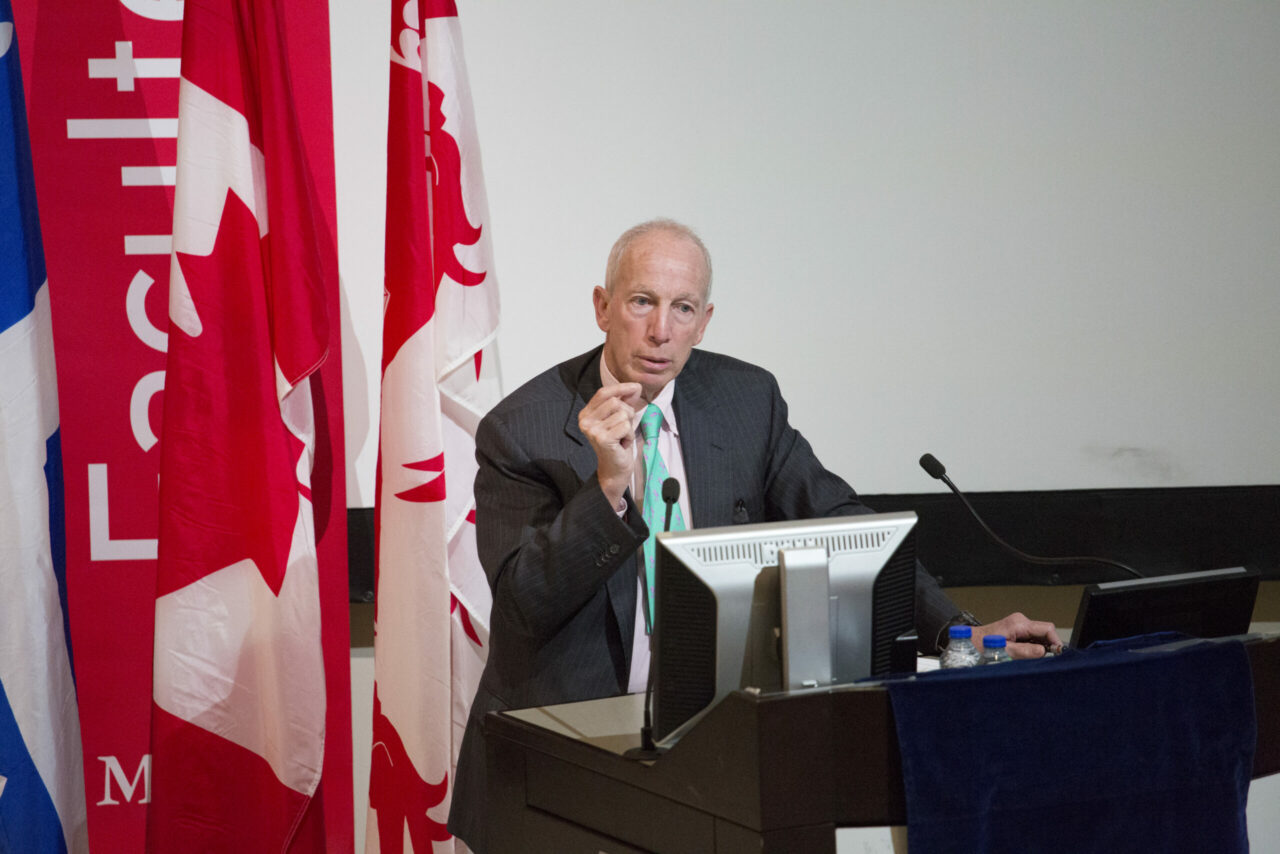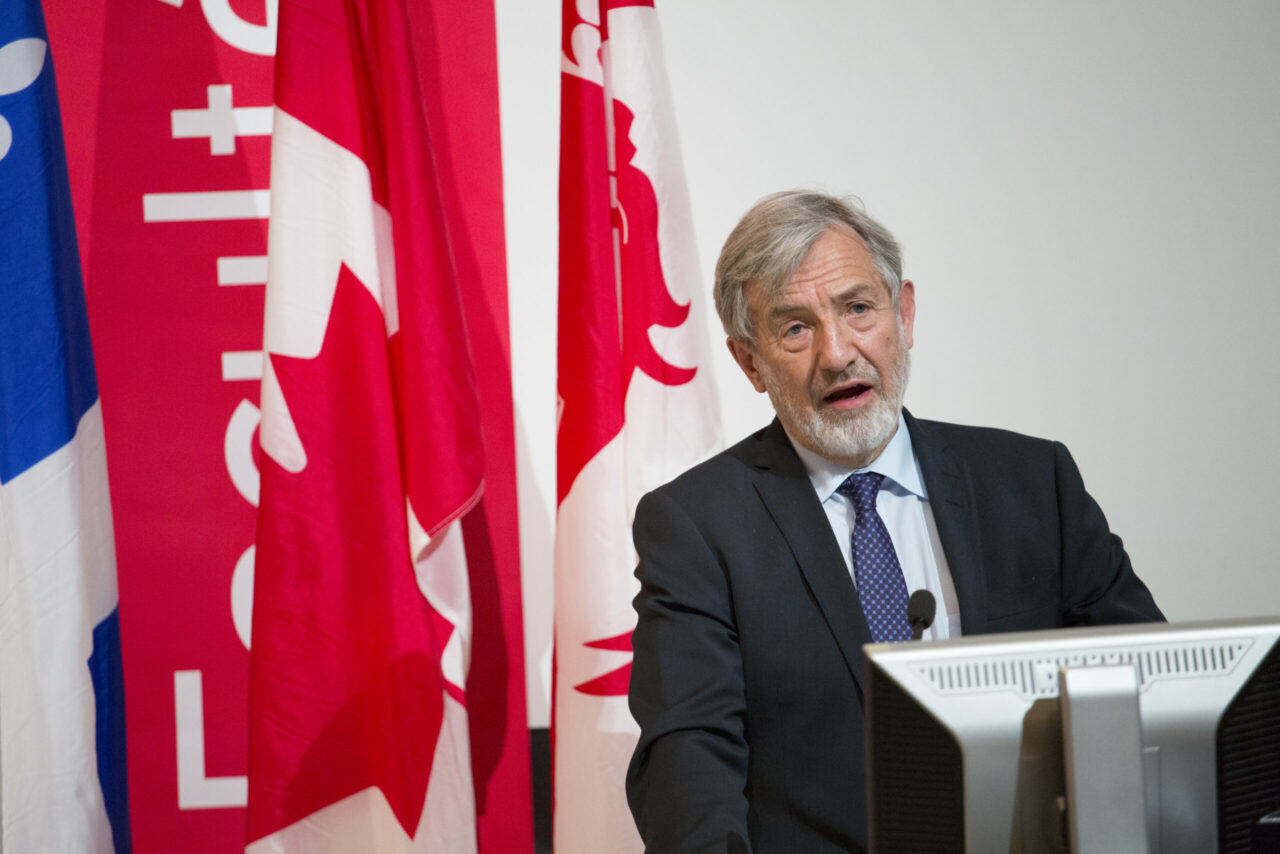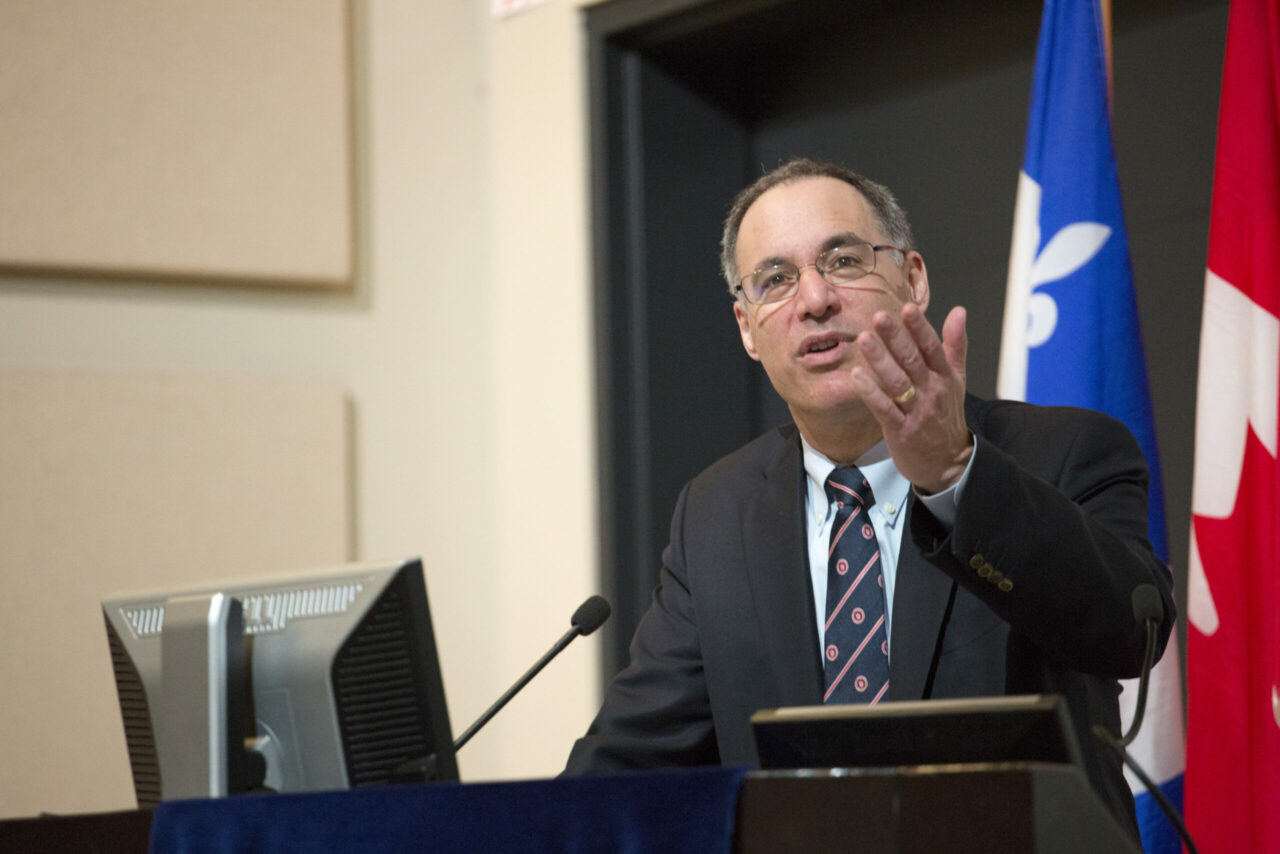 November 27, 2014