Enroute to a housing camp on the outskirts of Port-au-Prince, Dr. Hélène Rousseau and her medical team drove by the collapsed building of a nursing school. All of the second year students had died inside, their bodies still trapped under the debris. Over a month had passed since the devastating 7.0 earthquake ravaged Haiti, and this scene, repeated throughout the city, sadly underscores how much work lies ahead in the rebuilding of this country.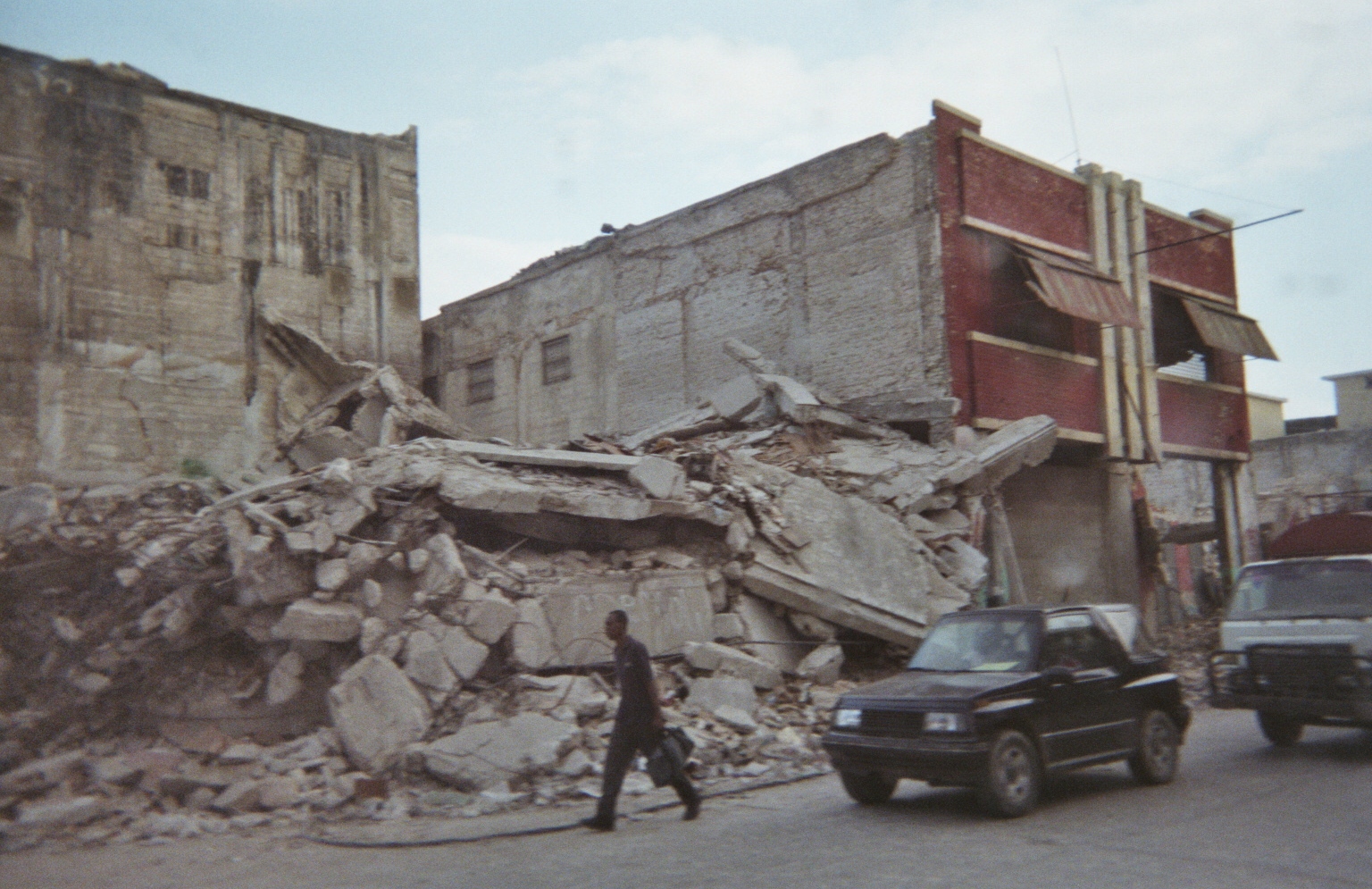 Dr. Rousseau, Rural Program Director at McGill's Faculty of Medicine, accompanied by Dr. Vania Jimenez, Director of the CSSS de la Montagne and professor at McGill's Department of Family Medicine, along with two nurses and a social worker, left for Haiti in late February, spending nearly three weeks providing relief assistance to women and children. "When catastrophe's such as wars and natural disasters strike, the well-being of women and children is often left aside," says Dr. Rousseau, a family physician specializing in obstetrics. "You take care of the wounded, those needing acute care, but in the meantime women are raped, left to themselves, having lost families and husbands and alone with children to raise and no income."

Before the earthquake hit, Dr. Rousseau was scheduled to leave for Haiti to teach the ALSO course – Advanced Life support in Obstetrics. She regularly practices in rural areas and has taught the course in war-ravaged countries such as Rwanda. After the disaster in Haiti struck, it became imperative to redirect energies in figuring out how to be useful to the disadvantaged population. Dr. Rousseau and Dr. Jimenez approached CECI (The Centre for International Studies and Cooperation) in Montreal and organized a team with Emanuella Morency, a nurse at CSSS de la montagne, Marie Rose Kavanagh, assistant nurse in the case room at the Montreal Jewish General Hospital and her sister, Sheila Kavanagh a social worker at Macadam Sud, a non-profit organization working with youth in Montreal's South Shore. Emanuella, Marie Rose and Sheila are all three originally from Haiti.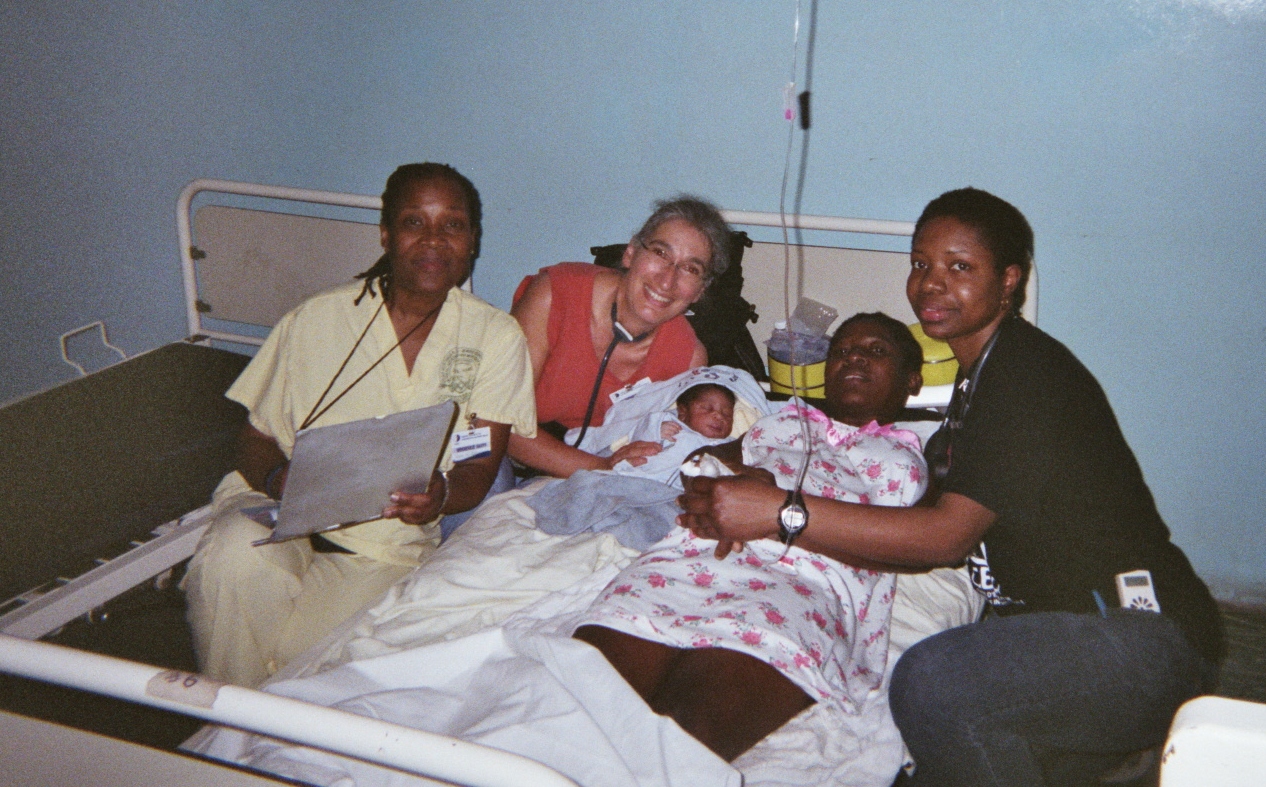 "A great strength of the people we were working with is that we were able to communicate with the locals, and relate to their cultural values and issues," says Dr. Rousseau. "Being part of a team who can do that makes so much difference in the care of people, because you can address their fears."

Among the misunderstood qualms they came across was the notion that doctors were there to perform amputations on them. "Even in emergency interventions, some people were afraid of going to hospitals," recalls Dr. Rousseau. "The amputations done in the early days were really needed, because it saved lives by preventing infections when there was no other recourse. But when you can't communicate with people, they don't necessarily understand why you do the things you do."

—

During the first week, the team provided support in a private hospital giving care to the population in Diquini, a borough of Port-au-Prince. At the end of the second week, they headed to the makeshift camp, located in a soccer stadium.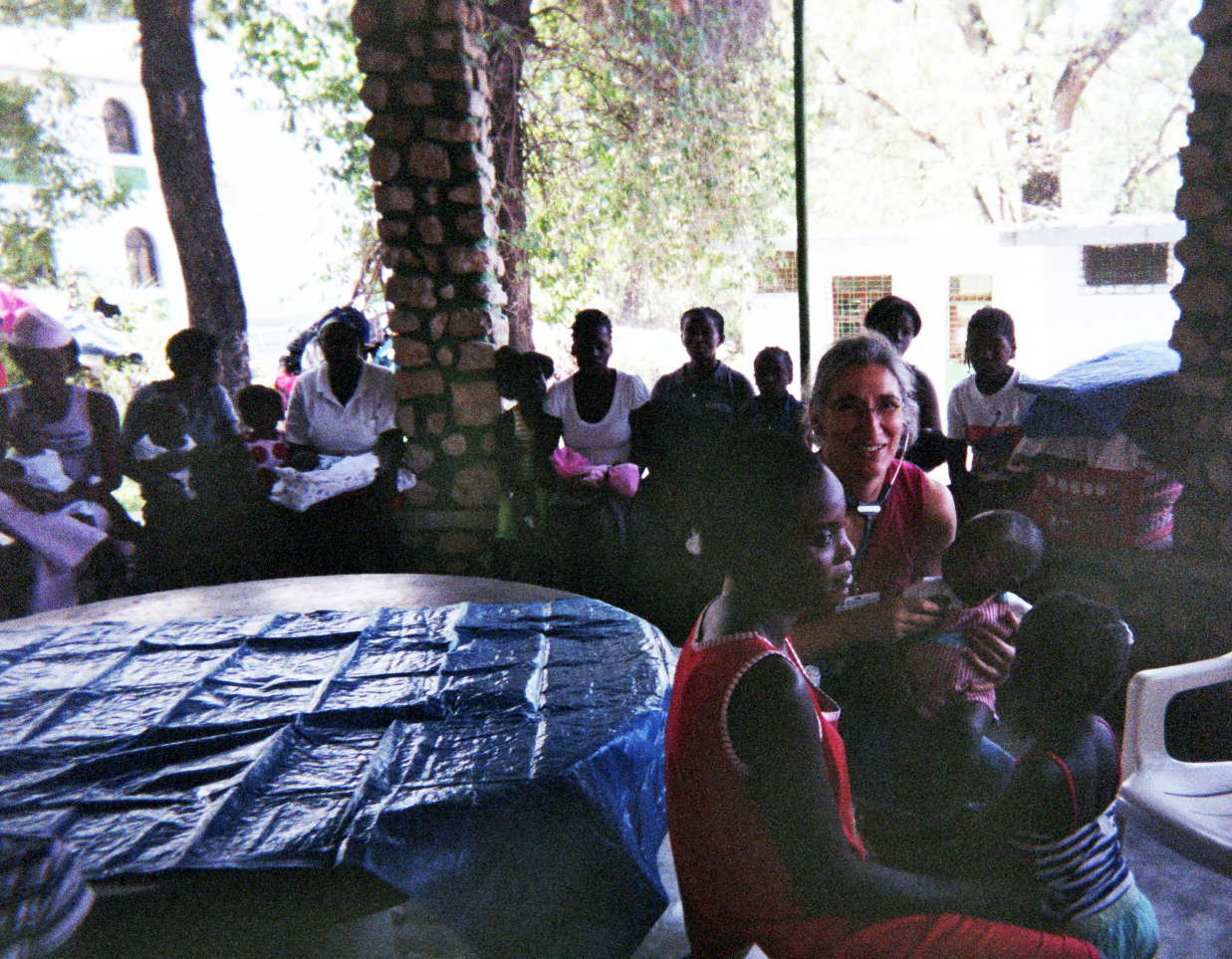 Soon after their arrival, lineups of women, many with young children to be examined, became a daily occurrence. Dr. Rousseau recalls that the most common issue they encountered was sadness among the children and the team found itself providing much needed psychological support.

"Their mothers were suffering from post-traumatic stress syndrome," says Dr. Rousseau. The children felt the anxiety and weren't eating as a result. "On rainy nights, many of them wouldn't sleep because the ground on which they slept turned into mud." The approaching rain season will bring with it more difficulties for the population and the nearly 900 NGO's that are working to assist them.

Despite this, signs of a people trying to rebuild their lives – one small step at a time – can be found. "We have to be humble about what we do there. Our work there is but one drop in the ocean," says Dr. Rousseau, who plans to return within the year.

En route vers un camp d'hébergement situé aux limites de Port-au-Prince, la Dre Hélène Rousseau et son équipe médicale roulaient à côté de l'édifice effondré d'une école de sciences infirmières. Tous les élèves de deuxième année sont morts à l'intérieur, leurs corps encore coincés sous les débris. Plus d'un mois s'est déroulé depuis le séisme dévastateur de 7,0 qui a dévasté Haïti et cette scène, qui se répète partout dans la ville, souligne tristement la quantité de travail à faire pour reconstruire ce pays.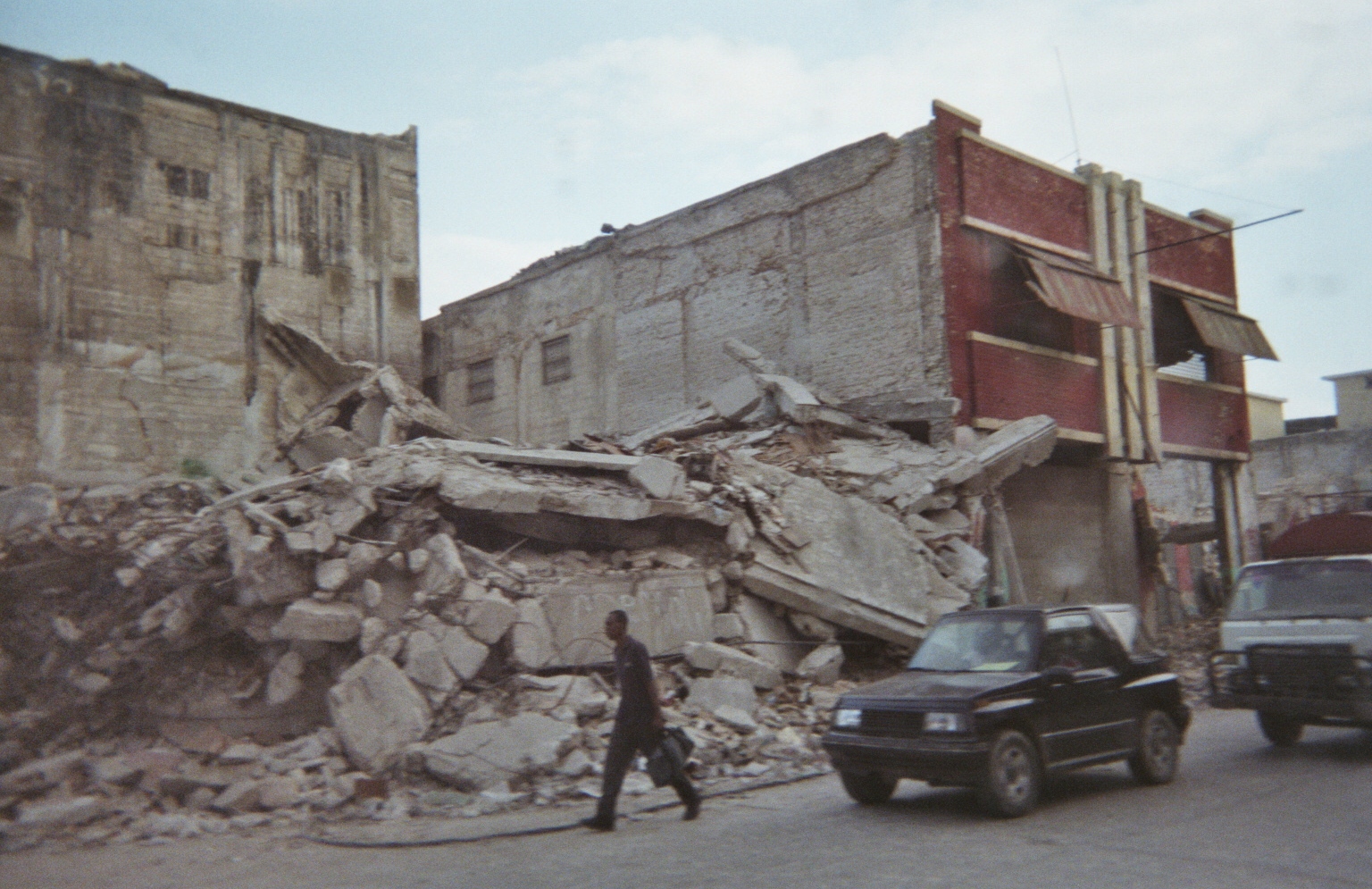 Directrice du programme de formation en milieu rural de la Faculté de médecine, la Dre Rousseau, accompagnée de la Dre Vania Jimenez, directrice du CSSS de la Montagne et professeure au Département de médecine familiale de McGill, ainsi que deux infirmières et une travailleuse sociale se sont rendues en Haïti à la fin du mois de février, et ont passé près de trois semaines à prodiguer des soins de secours aux femmes et aux enfants. « Quand des catastrophes comme une guerre et un désastre naturel frappent, le bien-être des femmes et des enfants est souvent laissé de côté », a déclaré la Dre Rousseau, médecin de famille spécialisée en obstétrique. « On prend soin des blessés, de ceux qui ont besoin de soins critiques, mais pendant ce temps, des femmes sont violées, laissées à elles-mêmes, ayant perdu famille et mari, seules avec des enfants à élever et sans revenu. »

Il était prévu que la Dre Rousseau se rende en Haïti avant le séisme pour donner un cours avancé de réanimation obstétricale (ALSO). Elle pratique régulièrement en régions rurales et a donné le cours dans des pays ravagés par la guerre, tel le Rwanda. Après que la catastrophe ait frappé en Haïti, il est devenu impératif de rediriger les énergies pour déterminer comment être utile à la population défavorisée. La Dre Rousseau et la Dre Jimenez se sont adressées au Centre d'étude et de coopération internationale (CECI) à Montréal et ont mis sur pied une équipe composée d'Emmanuella Morency, infirmière au CSSS de la Montagne, Marie Rose Kavanagh, infirmière auxiliaire à la salle de travail de l'Hôpital général juif de Montréal, et sa sœur, Sheila Kavanagh, travailleuse sociale à Macadam Sud, un organisme sans but lucratif œuvrant auprès de jeunes de la Rive-Sud de Montréal. Emanuella, Marie Rose et Sheila sont toutes trois originaires d'Haïti.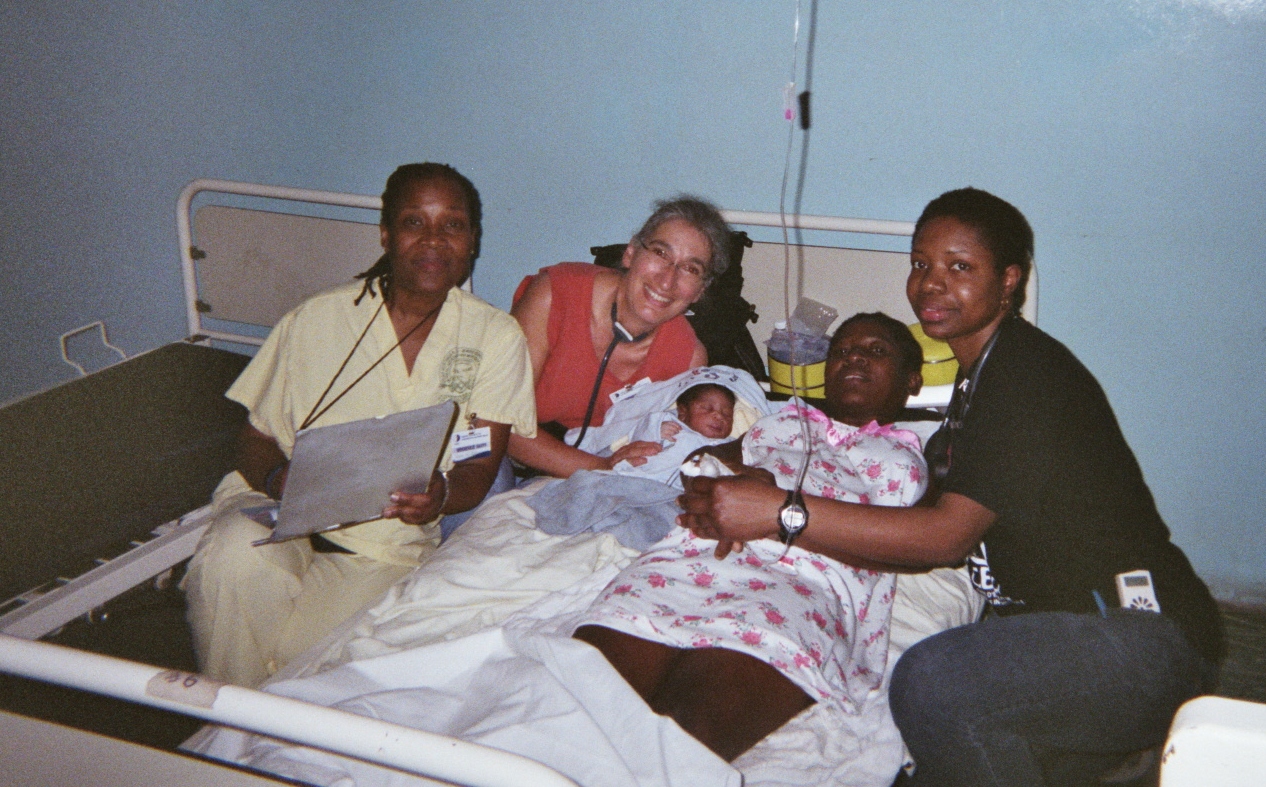 « Une des grandes forces des personnes avec lesquelles nous avons travaillé est qu'elles pouvaient communiquer avec les habitants et établir un rapport entre leurs valeurs culturelles et les problématiques », a précisé la Dre Rousseau. « Faire partie d'une équipe qui a cette capacité permet d'apporter une grande différence dans les soins prodigués aux personnes parce qu'on peut répondre à leurs craintes. »

Parmi les appréhensions qu'elles ont rencontrées, il y avait la notion que les médecins étaient là pour effectuer des amputations. « Même lors des interventions d'urgence, certaines personnes avaient peur de se rendre dans les hôpitaux », rapporte la Dre Rousseau. « Les amputations effectuées au cours des premières journées étaient vraiment nécessaires parce qu'elles sauvaient des vies en prévenant les infections alors qu'il n'y avait aucun autre recours. Mais quand on ne peut pas communiquer avec les gens, ils ne comprennent pas nécessairement pourquoi vous faites ce que vous faites. »

Au cours de la première semaine, l'équipe a offert son appui dans un hôpital privé qui prodiguait des soins à la population de Diquini, une banlieue de Port-au-Prince. À la fin de la deuxième semaine, elles se sont dirigées vers le camp de fortune, dans un stade de soccer.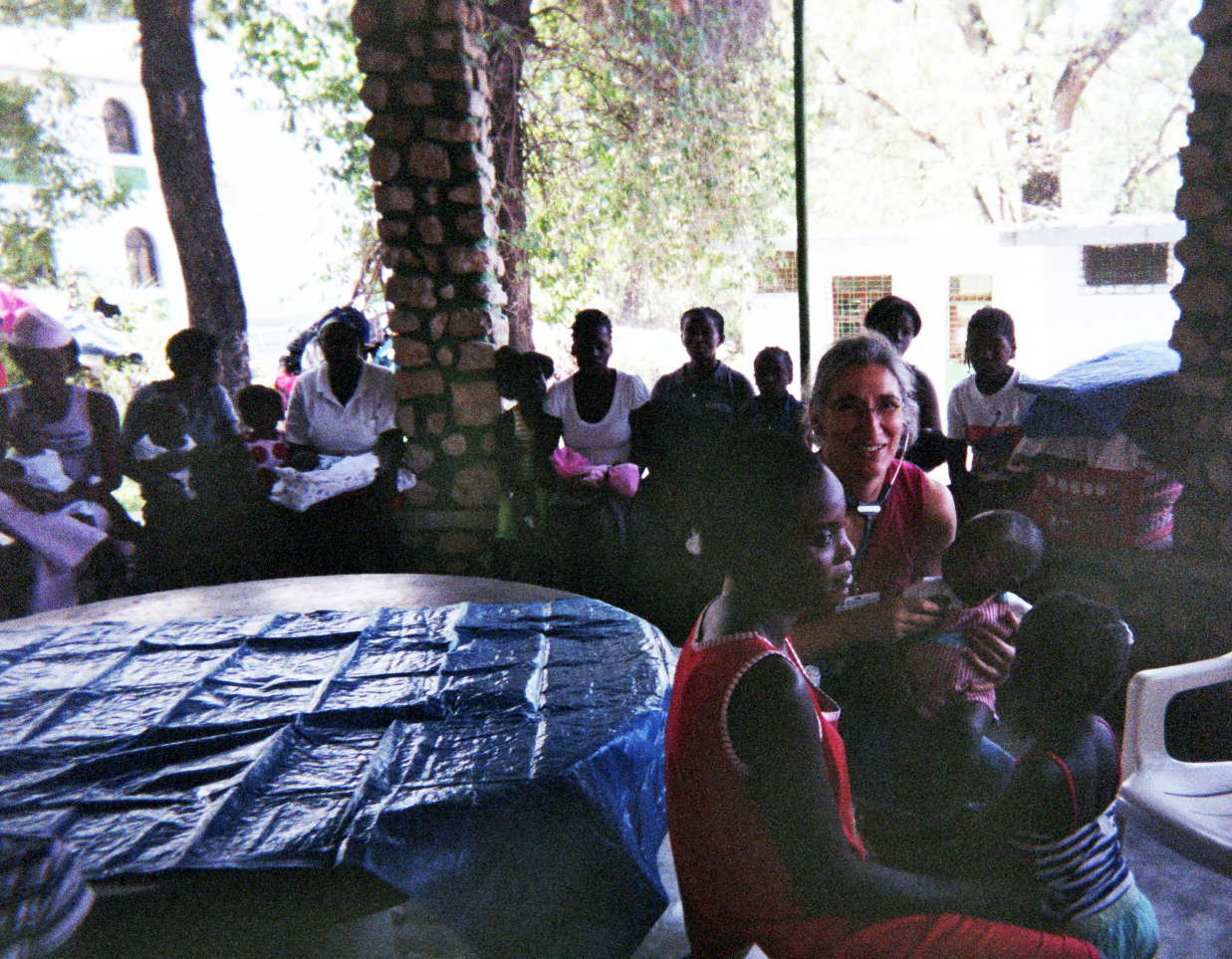 Peu de temps après leur arrivée, des files de femmes, dont plusieurs voulaient faire examiner leurs jeunes enfants, sont devenues une réalité quotidienne. La Dre Rousseau se rappelle que la problématique la plus courante à laquelle elles ont été confrontées était la tristesse des enfants, et l'équipe s'est retrouvée à donner un soutien psychologique impératif.

« Leurs mères souffraient du syndrome de stress post-traumatique », a précisé la Dre Rousseau. Les enfants ressentaient l'anxiété, ce qui avait pour conséquence de leur couper l'appétit. « Lorsqu'il pleuvait pendant la nuit, un grand nombre d'entre eux ne dormaient pas parce que le sol sur lequel ils couchaient se transformait en boue. » La saison des pluies qui approche apportera avec elle plus de difficultés pour la population et pour les quelque 900 ONG qui lui viennent en aide.

Malgré cela, on peut trouver des indices que ce peuple essaie de rebâtir sa vie, une petite étape à la fois. « Nous devons considérer ce que nous faisons là-bas avec modestie. Notre travail n'est qu'une goutte dans l'océan », a conclu la Dre Rousseau, qui prévoit retourner en Haïti avant la fin de l'année.