London, ON – Dr. Jean Gray, Chair of The Canadian Medical Hall of Fame and Drs. Brian Postl and Arnold Naimark, Co-Chairs of the 2015 Induction Committee, announced this week that Dr. Alan Bernstein, Dr. Judith G. Hall, Dr. Bernard Langer, The late Dr. John McCrae, Dr. Julio Montaner and Dr. Duncan G. Sinclair have been selected for induction to The Canadian Medical Hall of Fame. Dr. Bernstein received an honorary doctorate from McGill in 2010, while Dr, McCrae, the author of the iconic poem "In Flanders Fields" was a McGill lecturer who studied with Sir William Osler.

"The Canadian Medical Hall of Fame is proud to welcome these six medical heroes as honoured members," said Dr. Gray. "Their contributions to health in Canada and the world are well documented and their induction to The Canadian Medical Hall of Fame is richly deserved."

These outstanding Canadian and international leaders will celebrate this prestigious recognition at a ceremony on April 23, 2015 at The Metropolitan Entertainment Centre in Winnipeg, Manitoba.

Click here
to read the full release.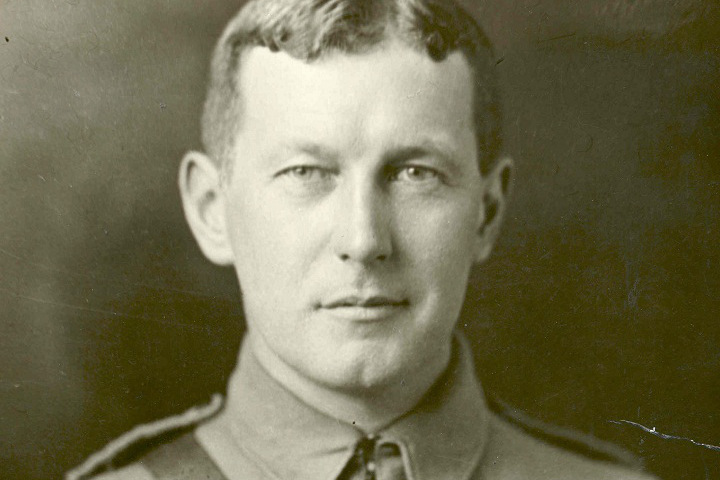 John McCrae
was one of the best trained physicians of his generation and his research advanced our understanding of tuberculosis, scarlet fever, nephritis and lobar pneumonia. He completed his medical degree at the University of Toronto in 1898, an internship at Johns Hopkins University with Sir William Osler, and a pathology fellowship and laboratory training at McGill University. Dr. McCrae co‐authored the influential Text‐Book of Pathology for Students of Medicine with George Adami and was known for his commitment to literature and the humanities. Dr. McCrae served as an artillery officer in the South African War. The First World War saw his return to military service where, as a medical officer, he faced casualties on a scale that is unimaginable today. Following the battlefield burial of a friend and fellow soldier from Montreal on May 2, 1915, he wrote In Flanders Fields which gained international recognition and led to the use of the poppy as the symbol of remembrance. Before his tragic death of pneumonia in January 1918, LCol McCrae served for three years as the chief medical officer of the No. 3 Canadian General Hospital (McGill) and was the first Canadian appointed consultant physician to the British Army.
Alan Bernstein
is a world renowned health leader, researcher and mentor. After completing his PhD in medical biophysics at the University of Toronto, he made important discoveries in stem cell and cancer research, publishing more than 225 papers. As director of the Samuel Lunenfeld Research Institute he attracted outstanding scientists and expanded the institutes' reputation and impact.    In 2000, he led the transformation of health research in Canada as the founding president of the Canadian Institutes of Health Research (CIHR), and oversaw a close to three‐fold increase in Canada's budget for health research. During his seven year term, CIHR refocused and energized our health research community.  Dr. Bernstein then served as the executive director of the Global HIV Vaccine Enterprise in New York, an international alliance of researchers and funders charged with accelerating the search for an HIV vaccine.  Currently the president & CEO of the Canadian Institute
for Advanced Research (CIFAR), Dr. Bernstein is leading this important global institution as it brings together close to 400 of Canada's and the world's best researchers to address questions of importance to the world covering health, technology, society and sustainability.