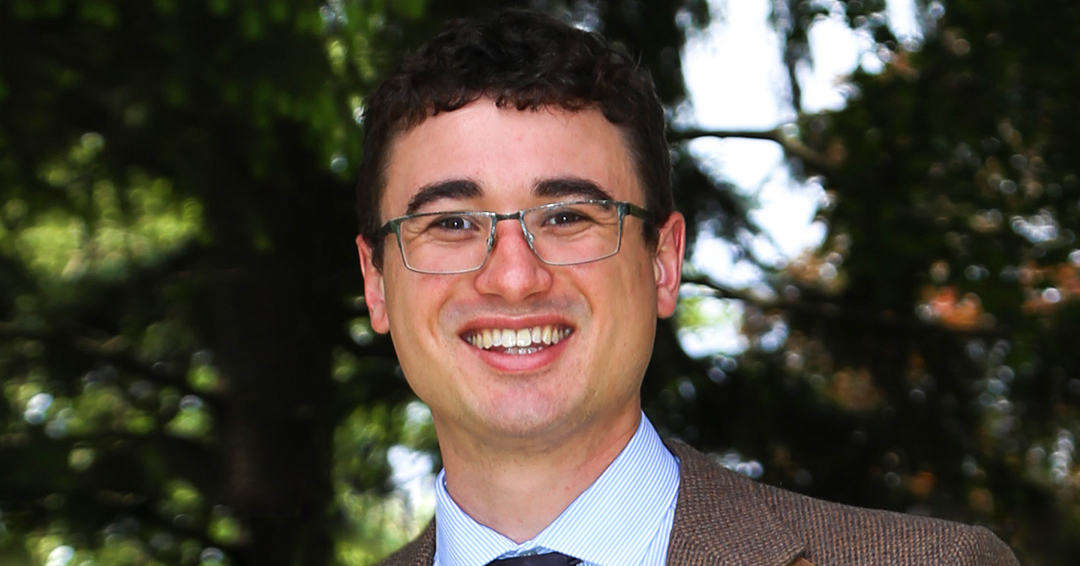 While disruptive in many ways, the COVID-19 pandemic presented a rare opportunity to explore student approaches to learning in McGill University's anatomy labs. Facing social distancing requirements and a lower number of cadaver donors, anatomy faculty were forced to divide the class between in-person and virtual labs. "It set up the perfect environment to compare virtual and in-person learning because we had equal groups of students in both cohorts," describes Dr. Sean McWatt, an assistant professor of anatomy at the McGill Faculty of Medicine and Health Sciences.
In an ongoing study supported by the Institute of Health Sciences Education Innovation and Research Seed Fund's "Special Call: IHSE Research Grants on Educational Advancements or Innovations in Response to COVID-19," made possible through the generosity of the Stevenson Fund, titled "Evaluating the Experiences of Students and Instructors During In-person Versus Remote Laboratory Education in Human Anatomy," Dr. McWatt has gathered qualitative data from both faculty and students in the lab, examining how their experiences differed between virtual and in-person environments. He also collected survey data from students in both cohorts that measured their ability to adapt to new learning contexts using two metrics: surface learning, which requires just enough memorization to pass a class; and deep learning, which comes from actively applying course material beyond tests and exams.
Dr. McWatt and his team discovered that students whose first lab was conducted in person favoured deeper approaches to learning than those who began with remote labs, with many instructors and students citing the value of the "transformative learning experience" that comes with hands-on exploration. But there were other students who thrived while learning remotely, and a large part of the study provides quantitative data, such as class size, exam format, and time, that may explain their success.
"Ultimately, it comes down to how much our students feel supported in their work," Dr. McWatt explains. "For example, small breakout rooms online can provide a more personalized lab experience, giving students increased one-on-one time with their instructor. But engagement in the learning community can be difficult to maintain in solely remote environments, and dissection is the gold standard of anatomy education. We want to explore potential best practices, such as blended learning models, to better meet student learning needs."
Recognizing the potential for other universities to utilize this research in their own blended learning environments, Dr. McWatt and his team are also seeking to translate their findings into transferrable quantitative data. But learning development depends heavily on context, and every student comes from a slightly different background. When it comes to cost analysis; time, money, and resources also determine how and when learning happens in the lab.
"There are countless metrics we could use to measure learning and even more contextual factors that need to be accounted for, which makes it difficult to compare methods," Dr. McWatt acknowledges. "So we've simplified our cost-analysis to only compare the money and time spent in both virtual and in-person environments. This provides a starting point for other universities to then take these numbers and apply them to their specific student contexts and budgeting needs."
As a new faculty member, Dr. McWatt is particularly grateful for The Institute's Innovation and Research Seed Fund, which has been instrumental in moving the project forward. With this funding source, he was able to purchase a subscription to a virtual Q-methodology platform that was used to obtain qualitative feedback from students, since in-person interaction continues to be limited. The Seed Fund also allows Dr. McWatt to provide gift card incentives to encourage students to participate as research subjects and to pay a current medical student, Jobanpreet Dhillon (MD'22), to assist him in his work.
"It's key to let students know through compensation that their work is valuable," Dr. McWatt says. "I'm honored to help them gain research experience and learn from them through this project."