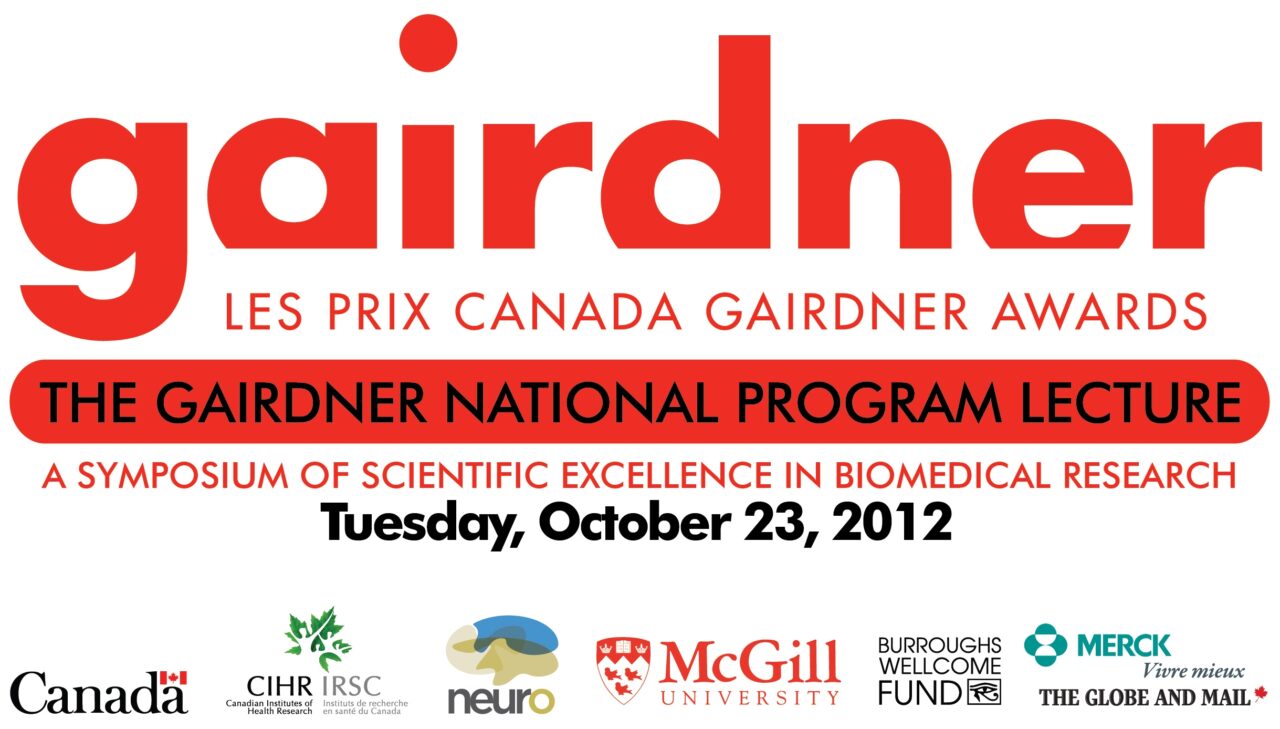 You are cordially invited to attend
THE 2012 GAIRDNER NATIONAL PROGRAM LECTURE
Speaker:
 Dr. Thomas Jessell
2012 Canada Gairdner International Laureate
Claire Tow Professor, Columbia University
Co-Director, Kavli Institute for Brain Science and the Mind Brain Behavior Initiative
"Motor circuits and the sense of place"
Graciously hosted by
Dr. David Eidelman
Vice-Principal (Health Affairs)
Dean of the Faculty of Medicine
McGill University
and
Dr. John Dirks
President and Scientific Director
The Gairdner Foundation
 * * * * *
 Tuesday, October 23, 2012
4:00 p.m. – 5:00 p.m.
Jeanne Timmins Amphitheatre, Montreal Neurological Institute and Hospital
3801 University Street
This event is free of charge. Reception to follow.
For more information and to register, email deborah.rashcovsky@mcgill.ca
---

Please note that as part of the 2012 Gairdner National Program Lecture series,
Dr. Jessell will deliver his lecture at
Université de Montréal on Monday, October 22, 2012.
For more information or to RSVP,
please contact Isabelle Dushesnay, isabelle.dushesnay@umontreal.ca
October 10, 2012