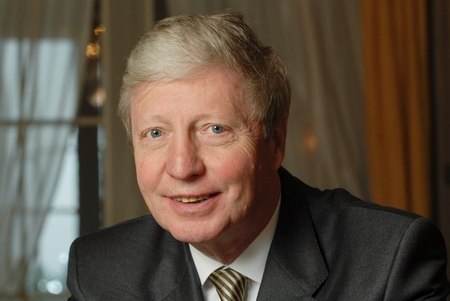 On Tuesday, October 25, the Gairdner Foundation, McGill, the CIHR and the Montreal Neurological Institute and Hospital will be hosting the 2011 Gairdner National Program Lecture with speaker Dr. Jules Hoffmann.

Dr. Hoffmann is the 2011 Canada Gairdner International Laureate, a 2011 winner of the Nobel Prize in medicine and Director of the Institut de biologie moléculaire et cellulaire, CNRS and University of Strasbourg, France.

Dr. Hoffmann will be speaking about "The antimicrobial host defense of Drosophila: a paradigm for innate immunity."

Where
: Jeanne Timmins Amphitheatre, Montreal Neurological Institute and Hospital, 3801 University Street
When
: Tuesday, October 25 from 2:30-3:30 p.m.
The event is free of charge and a reception will follow.

For more information, please contact Debbie Rashcovsky at deborah.rashcovsky@mcgill.ca.