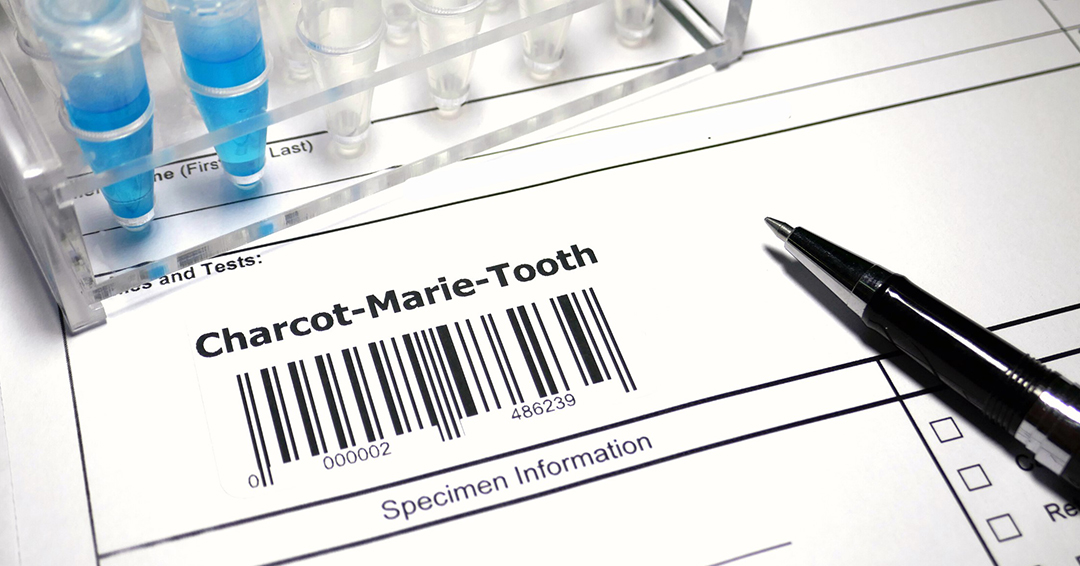 The first ever clinical trial at The Neuro for Charcot-Marie-Tooth disease is testing a combination of existing medications in the hopes of slowing progression
The Clinical Research Unit at The Neuro (Montreal Neurological Institute-Hospital) aims to make all rare diseases treatable, expanding the range of investigational treatments offered to those who often have no other options to manage their disease. Adding new disease indications is important to reaching this goal, which is why the CRU is pleased to announce that the first ever clinical trial at The Neuro for Charcot-Marie-Tooth disease (CMT) is underway. And surprisingly, the trial will study how a combination of three commonly used medications could potentially slow the progression of this rare disease.
Despite being more prevalent in Canada than either Cystic Fibrosis or Myasthenia Gravis, CMT remains lesser known. According to the Hereditary Neuropathy Foundation of Canada, CMT affects one out of every 2,500 people. It is an inherited peripheral neuropathy, meaning that it affects the nerves that branch out from the brain and spinal cord and extend to the feet and hands. These nerves have trouble sending signals to and from the brain, which results in numbness, weakness and loss of fine motor skills as muscles deteriorate. Individuals may require orthotics and braces, physical and occupational therapies as well as surgery to maintain their quality of life. There is currently no treatment or cure for CMT.
Too much of a good thing
"There are multiple types of Charcot-Marie-Tooth (CMT). It is an umbrella term that signifies you have an inherited neuropathy that affects both motor and sensory nerve fibers," says Dr. Rami Massie, a neurologist and one of the principal investigators for neuromuscular trials at the CRU.
CMT is characterized according to its effect on axons, the long strands that connect nerve cells. In the most common type, CMT1, the disease affects the protective myelin sheath that surrounds the axon. In a second type, CMT2, the axon itself is affected. More than 100 genes have been linked to CMT, which makes it that much more difficult to find a treatment that will be effective for all CMT patients.
"While there is only one type of mutation involved with CMT1A, what is surprising is that there are different phenotypes – that is, the disease can present with different severities and progresses at different rates. Some people won't notice symptoms until they're in their 40s, while others have symptoms starting in childhood; there can be a huge discrepancy," says Dr. Massie.
The PREMIER trial taking place at the CRU is looking for individuals living with mild to moderate CMT1A, who have a mutation in the PMP22 gene. This gene provides the instructions to make a protein called peripheral myelin protein 22 (PMP22).
"The problem with this particular inherited neuropathy is that there's a duplication of the DNA. These individuals have too much DNA which leads to too much RNA formation. And we think that this RNA is essentially toxic. So the goal of the medications being tested is to reduce the amount of this toxic RNA," explains Dr. Massie.
The study sponsor, Pharnext used Pleotherapy, its proprietary technology platform to help systematically identify new drug combinations which could be repurposed to treat other diseases. The idea is that these combinations may be able to better target several disease pathways simultaneously while being formulated with more optimal doses of their components.
Testing treatments off the shelf
"The investigational treatment being tested, called PXT3003, is a combination of three commonly used drugs. Baclofen which is used to treat certain types of spasticity, including in Multiple Sclerosis; naltrexone, which is an opioid antagonist, administered after overdoses; and D-sorbitol, a form of sugar, which in diabetes is associated with neuropathy, interestingly enough," says Dr. Massie.
The trial will evaluate the effectiveness of the combined treatment using different scales, including the ONLS (overall Neuropathy Limitation Scale), a self-reported measure of upper and lower limb-related daily activities or the CMTNS-V2, a scale that combines multiple markers, including symptoms on patient reported outcome measures, in addition to findings from physical exam, EMG and nerve conduction studies.
"This is the first clinical trial for inherited neuropathy at the CRU. The investigational treatment had very encouraging results in earlier phase II studies and showed improvement in some patients, and a slowing of progression in others. There is a huge need for treatments in this area, so this is exciting," concludes Dr. Massie.
 For those with mild to moderate CMT1A who would like more information on participating in the PREMIER trial, contact info-cru.neuro@mcgill.ca or visit cru.mcgill.ca. Enrollment for the trial ends April 29, 2022.