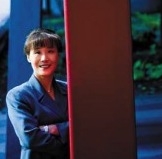 TELUS Health and McGill University have entered into a three-year, million dollar partnership to create a learning environment and conduct research on how best to use technology to improve health and healthcare delivery for Canadians. This joint partnership with McGill is the second for TELUS Health, demonstrating once again that industry and academic communities can collaborate to produce independent, evidence-based research, in order to help address challenges that the Canadian healthcare system is facing.

"This partnership will contribute to our effectiveness in generating quantifiable results by allowing us to document patient outcomes from our health IT applications and cutting-edge collaborative services," said Paul Lepage, President, TELUS Health. "It enables us to gain valuable knowledge and further insights on the impacts of ehealth initiatives from both the clinical and business perspectives on a national level."

"We are delighted to create a multi-disciplinary partnership that promotes participation, collaboration and innovation, with the shared goal of translating advances in technology into transformative improvements in healthcare across Canada," said Professor Peter Todd, Dean of the Desautels Faculty of Management at McGill University.

Read the full story from Stockhouse

Read more from the McGill Reporter

May 8, 2013