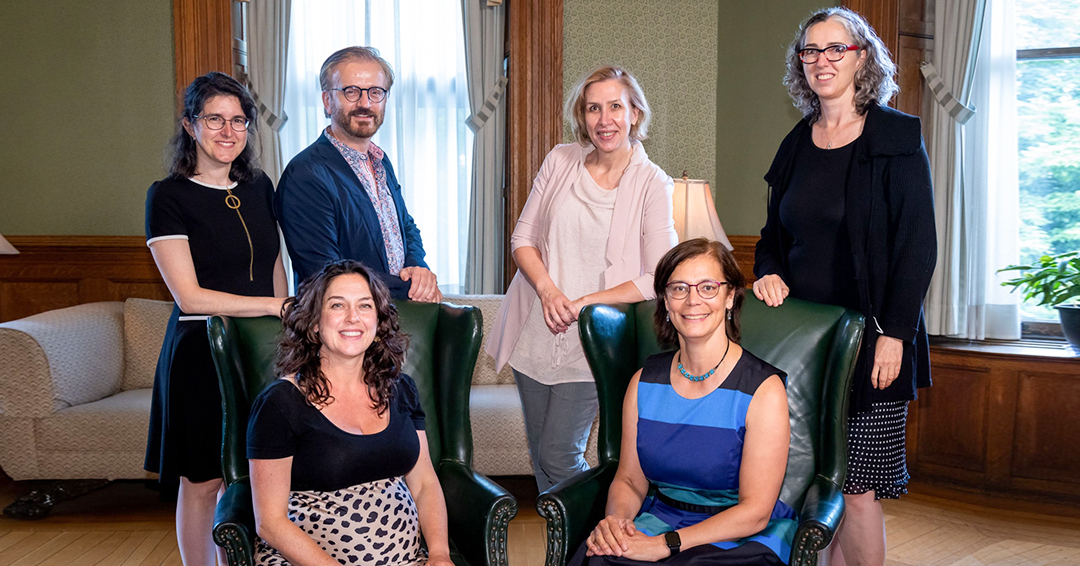 The final workshop of the Telemachus Scholars Program (2021-22) was held at the McGill Faculty Club on Wednesday June 15th where the Telemachus Scholars from the third cohort of this program were congratulated by the Vice-Principal, Health Affairs and Dean of the Faculty of Medicine and Health Sciences, Dr. David Eidelman. Participants from the Department of Family Medicine were Tracie Barnett, Alexandra de Pokomandy, Kate Rice, Catherine Jarvis, Bertrand Lebouché and Marion Dove.
The Telemachus Scholars Program is an innovative small group mentorship program bringing together faculty members with similar academic roles, but at different career stages and in different departments, to learn from each other, and help each other meet career and personal goals. This program runs for 18 months and consists of five workshops and four small group meetings. Topics include work-life balance and time management, teamwork and leadership, giving and receiving feedback, the art of negotiation, and tips for effective mentors.
Check out the photo gallery below. Photos courtesy of Owen Egan and Joni Dufour.