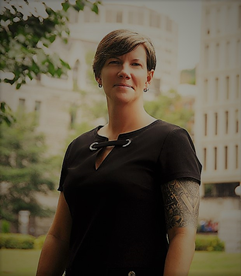 I am pleased to announce the appointment of Ms. Tamara Lütz to the position of Operations Manager, Undergraduate Medical Education (UGME), Faculty of Medicine, McGill University. Ms. Lütz has competently fulfilled this role in an interim fashion since July 2017.

In this role, Ms. Lütz will manage the overall administrative and operational activities for UGME, reporting directly to the new Director, Administration & Operations, Medical Education. She will define and establish strategic direction for UGME and oversee the implementation of short and long-term plans related to administrative services. She will also manage approximately 30 employees and develop and implement procedures to maintain and improve services within the UGME Office.

Ms. Lütz will also provide guidance and leadership to team members to develop and implement policies, programs and systems that support UGME initiatives. She will lead the organization of large UGME events throughout the academic year, supervising all logistical aspects. Ms. Lütz will also authorize expenditures and manage physical resources while ensuring compliance with University and Faculty budget policies and financial procedures.

Ms. Lütz, who has also been serving as Acting Student Records Officer, UGME, since August 2017, first joined the Faculty of Medicine in 2006 as a Student Affairs Coordinator for Postgraduate Medical Education. She subsequently held the positions of Career Advisor, Administrator of the Medical Rotation Evaluation System and, immediately prior to taking on her new role, System Development & Training Officer for Medical Education. Since 2008 she has served on the Undergraduate Admissions Board of the Office of Admissions as an evaluator for multiple mini-interviews. Ms. Lütz received her Bachelor of Commerce degree, with a Major in Marketing, from McGill University in 2009 and holds certificates in both Marketing and Management, also from McGill.

Please join me in congratulating Ms. Lütz on this appointment and in wishing her every success in her new role.

Pascale Mongrain, CPA-CA, Lawyer
Executive Director, Faculty of Medicine

September 5, 2018