A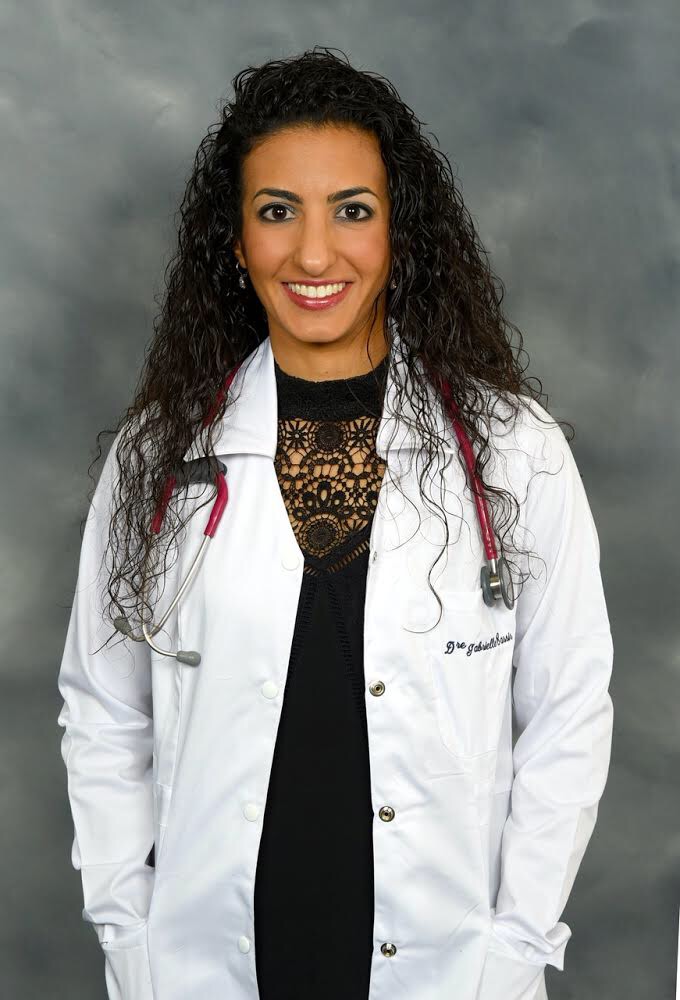 native Montrealer, Dr. Gabrielle Cassir completed her medical school and residency training at Université de Montreal. During her time as a medical student, she was also able to experience the American health care system, spending two months at Jackson Memorial Hospital in Miami. She completed two-years of subspecialty training in Maternal-Fetal Medicine at Mount Sinai Hospital in Toronto, before returning to Montreal where she recently became a staff physician in the Obstetrics and Gynecology division at St. Mary's Hospital Center and an Assistant Professor in the Department of Obstetrics and Gynecology at McGill University's Faculty of Medicine. Currently accepting new patients, Dr. Cassir took some time to sit down with us to talk about her own background as well as an area that she is very passionate about, women's health.
 
What made you decide to become a doctor?

To be completely honest, when I was younger I never imagined myself becoming a doctor. I entered CEGEP wanting to pursue a career in journalism and communications, and spent my summers working at CTV. During that time, I took a single biology class with a professor I still distinctively remember, Mrs. Fima, and soon became enthralled with the world of medicine. I entered pre-med at the age of 19, right out of CEGEP. Delivering my first baby as a medical student during an obstetrics rotation was both the scariest and most exhilarating moment of my career thus far. Life is often unexpected, and you don't always choose the field, the field sometimes chooses you. I began as a staff OB-GYN at St-Mary's in January 2019 and have been loving every minute of it.

Why did you choose to come back to set up your practice in Montreal?
Put simply there is no place like home. I was born and raised in Montreal and always dreamed of setting up practice in my hometown. I had the opportunity to train alongside pioneers in our field at a world-renowned institution in Toronto. I also had the pleasure of being one of the lead authors on our national Society of Obstetricians and Gynaecologists of Canada's "Obesity in Pregnancy" guidelines. I am thrilled to be able to bring back that experience to my McGill team. My sub-specialty focused on high-risk pregnancies, with a particular interest in maternal diseases, more specifically obesity, diabetes, hypertension and hyperparathyroidism. I just recently had the pleasure of presenting at our worldwide Society for Maternal-Fetal Medicine conference and I am excited to continue my research in endocrine disorders in pregnancy. Though my fellowship was in high-risk pregnancies, my doors are always open to all expecting moms-to-be.

What sparked your interest in women's education?
Throughout my training, I immersed myself in the many facets of the OB-GYN

world, and in doing so, discovered my passion for women's education. This has been an important focus of my career thus far, as evidenced by my media relations role at Toronto's Mount Sinai Hospital and the various women's workshops I hosted through Soho House Toronto.

What has changed in women's health over the years, and, as a young doctor in the field, where do you see the field of OBGYN evolving in the future?
In a world where pop culture idealism and social media enthrallment have become an integral part of society, I've realized that there's a relevant opportunity for shedding light and understanding on the issues, complications and questions women face daily about their bodies. Young girls come into my office asking to deliver the "Kardashian way" or inquiring about BRCA genetic testing because of Angelina Jolie. The world of social media has opened the door to a whole new platform for women's education and awareness.

What are some of the biggest issues related to women's health today? What are some of the important issues that might fly under the radar and not get the attention they merit?
Pregnancy and maternal obesity
Obesity is the most common health care problem faced by women of reproductive age. There has been an alarming increase in obesity globally and health care professionals will increasingly be faced with providing care to those who are either contemplating or experiencing a pregnancy. Maternal weight during pregnancy has a profound impact on the health of both mothers and their offspring and conversations around optimizing maternal and fetal outcomes need to begin in the preconception period.
With advances in fertility treatments and an increasing number of women in the workforce, there is no doubting the fact that women are having children at a later age. This is a reality for many women and a significant preoccupation to future mothers. It is of utmost importance to discuss the particular obstetrical follow-up that this entails and precautions that can be taken.
What to expect when expecting
Most couples arrive at their first obstetrical visit with a list of questions and concerns, without the slightest idea of what to expect. What normal bodily changes can the women anticipate? How much weight should she gain? How early can the baby's sex be determined? How does Down syndrome screening work? How frequent are the obstetrical visits?
Diabetes in pregnancy: Why test for it?
Constituting one of the most frequent obstetrical complications, gestational diabetes is a term dreaded by most mothers; They don't enjoy the test, they fear the results and most don't truly understand why screening is performed. A positive diagnosis warrants a change in daily routine and increased obstetrical surveillance and couples are eager to find out the associated maternal/fetal risks as well as the long-term risk of type 2 diabetes or recurrence in a future pregnancy.
Understanding Pap test, HPV and the Gardasil vaccine
HPV is one of the most common STDs, yet how the virus is transmitted, what lesions it may cause and what vaccine exists to help prevent acquisition is so often misunderstood. Women need to know how often Pap tests should be performed and what exactly we're screening for.
Anything you would like to add?

I love my job and I truly feel like specializing in the field of Obstetrics and Gynaecology has not only been an honour, but a privilege.

March 1, 2019