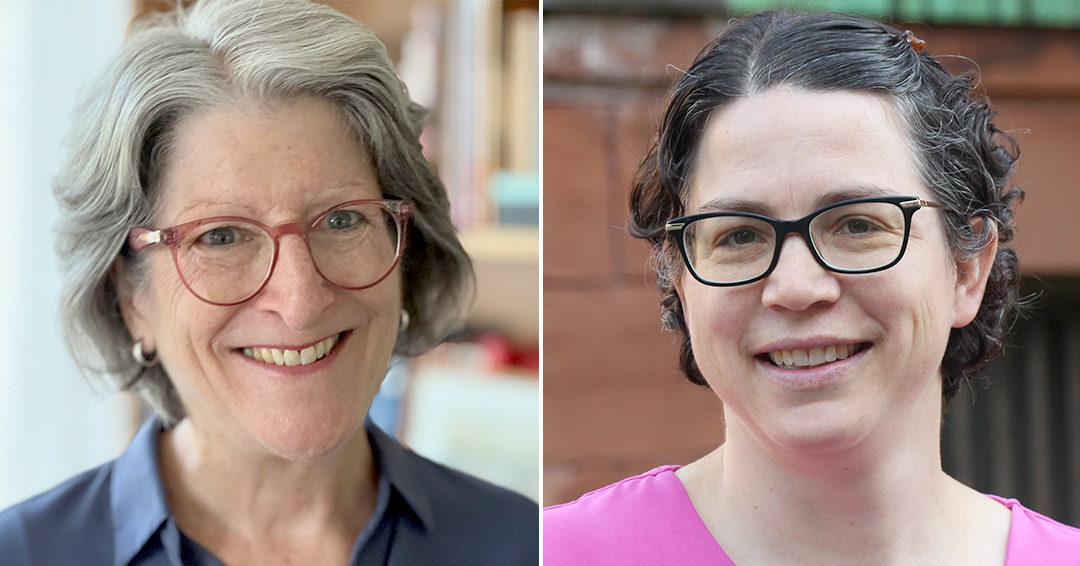 The School of Physical and Occupational Therapy (SPOT) Excellence in Teaching Award is an annual award developed by the leadership at SPOT to recognize outstanding teachers among the faculty at SPOT. The award is presented annually to two faculty members: one from the occupational therapy (OT) program and another from the physical therapy (PT) program. This year's recipients are Suzanne Rouleau, OT, and Isabelle Pearson, PT.
Suzanne Rouleau
Suzanne Rouleau has worked in the field of mental health, vocational rehabilitation, and return to work for close to 40 years, recently retiring from the Department of Psychiatry at the Jewish General Hospital.
In 2009, Rouleau's outstanding contributions to the profession were recognized when she received the Award of Excellence from the Quebec Order of Occupational Therapists.
She has taught courses on the topics of psychosocial theory and practices in occupational therapy and work ergonomics for close to 20 years. In 2015-2016, she was named to the Faculty Honour List for Educational Excellence by McGill's Faculty of Medicine and Health Sciences, recognizing her passion and commitment to teaching occupational therapy in the field of mental health.
"This Excellence in Teaching award is an amazing way to conclude a teaching career, and it is a real privilege to be acknowledged this way," says Rouleau. "I worked as a clinician for many years, and those years informed my teaching, and I believe, made it more real for the students. However, at the same time, keeping up to date with the new theories made me a better clinician."
Rouleau also credits her environment and colleagues, specifically, Melissa Park, OT, PhD, and training in the narrative approach, which helped Rouleau become a better clinician. "Both my students and my colleagues have had an amazing impact on who I was as a teacher. I feel grateful to have taught and continuously learned at McGill!"
Isabelle Pearson
Isabelle Pearson specializes in sports and orthopedic physiotherapy. For many years, Pearson was head physiotherapist for Canada's national judo team and accompanied the team for the 2012 Olympic Summer Games, in London, England. As a judoka herself, she has also won numerous medals in national and international competitions. Today, she continues to work with Judo Canada as a physiotherapist, and a member of the Scientific Committee and the Judo Canada Gender Equity Committee.
Pearson has worked in a private clinic for almost 20 years with a sport and orthopedic clientele and has experience working in a rehabilitation centrr, where she treated orthopedic and rheumatology patients.
She has collaborated on studies on concussions, ethics in sports medicine, and whiplash-associated disorders and is currently devoting her time to teaching and clinical practice.
For over 15 years, Pearson has been teaching in the areas of orthopedics and sports physiotherapy at both the undergraduate and graduate levels. At the postgraduate level, she is a mentor for the postgraduate credential program of Sports Physiotherapy Canada. In recent years, she has also taken on the role of the SPOT representative at the Steinberg Centre for Simulation and Interactive Learning Canada.
"Teaching is very stimulating. I love to see the students' sparks in their eyes when they start the practical component of the physical therapy program, then to see them grow throughout the program and finally witness the excitement once they complete it," says Pearson. "I feel privileged to be a part of their journey to become physiotherapists."
Congratulations to our Occupational Therapy and Physical Therapy professors, Suzanne Rouleau and Isabelle Pearson!