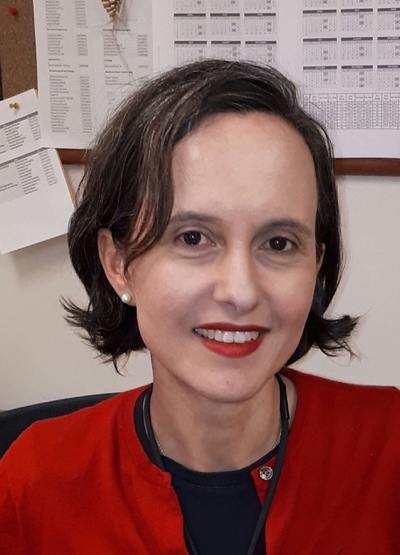 I am pleased to announce the appointment of Suzana Kafadar de Rodriguez to the position of Associate Director, Administrative Excellence Centre (AEC) 2, supporting the departments of Biomedical Engineering, Anatomy & Cell Biology, and Microbiology & Immunology, Faculty of Medicine, McGill University, effective May 18, 2017. Ms. Kafadar de Rodriguez has been serving in this role on an interim basis since July 2016.

Suzana Kafadar de Rodriguez received her undergraduate degree in Conference Interpreting from Heidelberg University in Germany in 1997. Throughout the years, she has pursued further training and studies, including a graduate diploma in Management with a concentration in Human Resources in 2013 and three graduate courses in applied finances in 2014, at McGill.

Ms. Kafadar de Rodriguez worked in Germany, the United Kingdom and Venezuela prior to moving to Canada in May 2007, when she joined McGill in the Office of the Associate Provost (Budget and Planning). Following a brief turn as Office Manager at Revay & Associates Ltd., she rejoined McGill as a Relocation Administrator in the Academic Personnel Office, a position she held from 2007 to 2011. She spent three years working as the Assistant to the Senior Director of Human Resources before joining the Faculty of Medicine as a Financial Officer for AEC 2 in December 2014. She was named Interim Associate Director in 2016.

As Associate Director of this AEC, Ms. Kafadar de Rodriguez will provide administrative and strategic planning support to the Chairs of Biomedical Engineering, Anatomy & Cell Biology, and Microbiology & Immunology. She will lead and oversee the financial and HR specialists assigned to these departments to provide a high level of quality and service. Ms. Kafadar de Rodriguez will be the senior advisor to the department heads, with delegated responsibility to administer all departmental human resources and financial activities, while promoting the Faculty's and McGill's policies and procedures.

Ms. Kafadar de Rodriguez will also assist in the strategic development of new academic programs, and the establishment of departmental goals. She will support the development of departmental business plans and programs by writing proposals, conducting analyses and liaising with the Faculty's executive administration, the University and external partners.

We are delighted to have Ms. Kafadar de Rodriguez officially assume this role. I invite you to join me in wishing her continued success.

Pascale Mongrain, CPA-CA, Lawyer
Executive Director, Faculty of Medicine

**

June 5, 2017