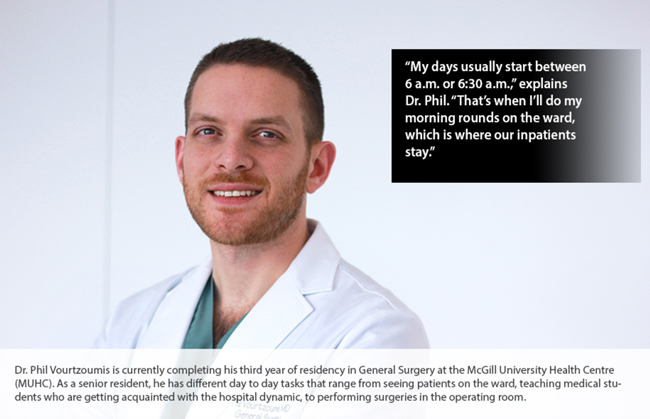 By Patricia Vasquez, MUHC Public Affairs

It takes four years of hard work, long nights of studying, and countless hours of living and breathing medicine before a medical student can call themselves a doctor. However, the journey to earning a complete medical license is just the beginning; it's then time for a residency.

A residency is a training program that lasts a minimum of three years. At this point, the young doctor begins caring for patients under the supervision of hospital staff. A residency is like an apprenticeship; doctors are learning on the job and take on the responsibilities of a medical professional.

Dr. Phil Vourtzoumis is currently completing his third year of residency in General Surgery at the McGill University Health Centre (MUHC). As a senior resident, he has different day-to-day tasks that range from seeing patients in the ward and teaching medical students who are getting acquainted with the hospital dynamic, to performing surgeries in the operating room.

Below we follow Dr. Phil during one of his busy days as a resident. Photos by Patricia Vasquez.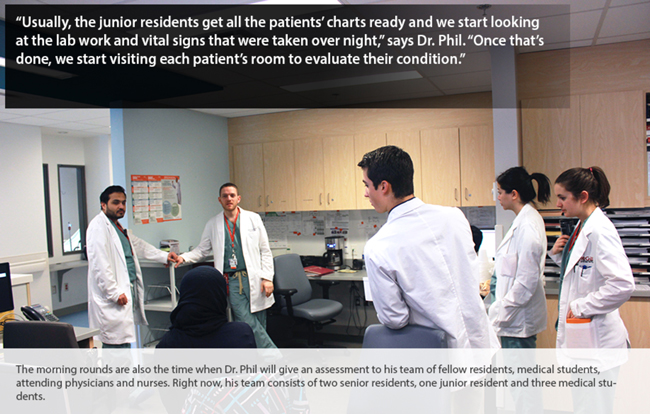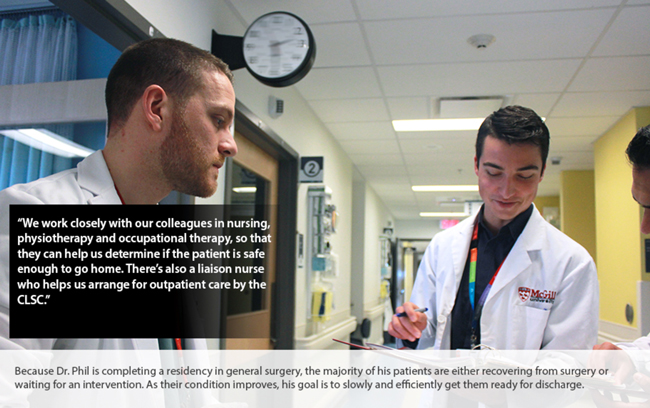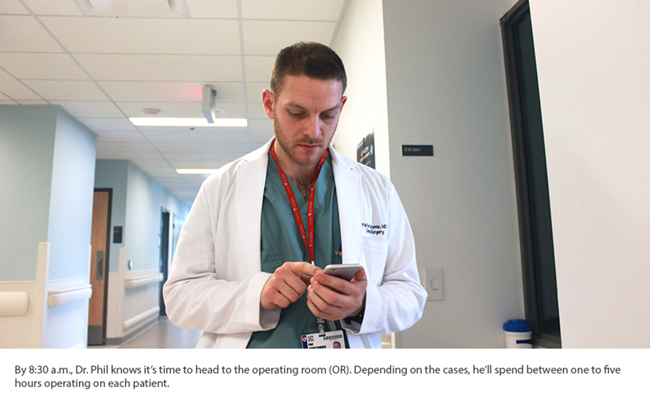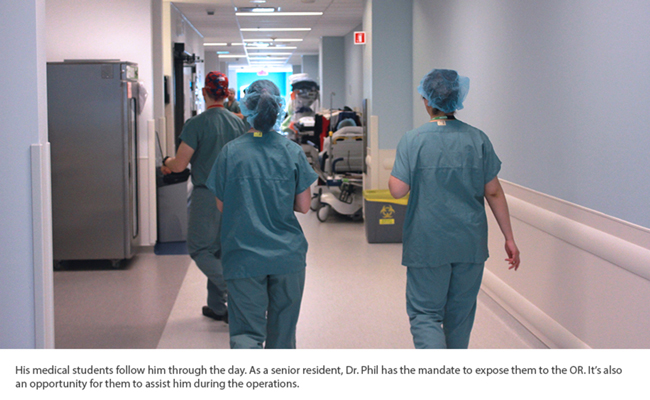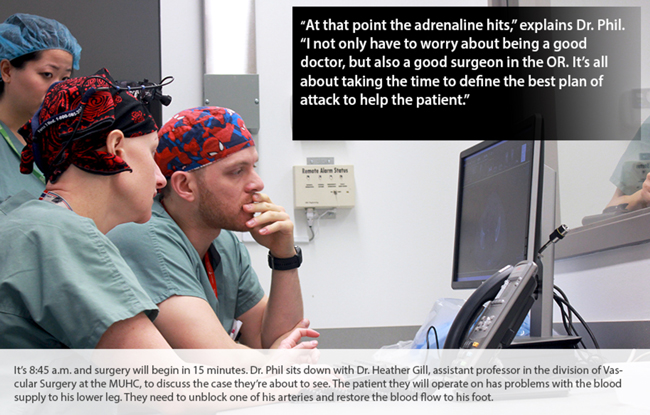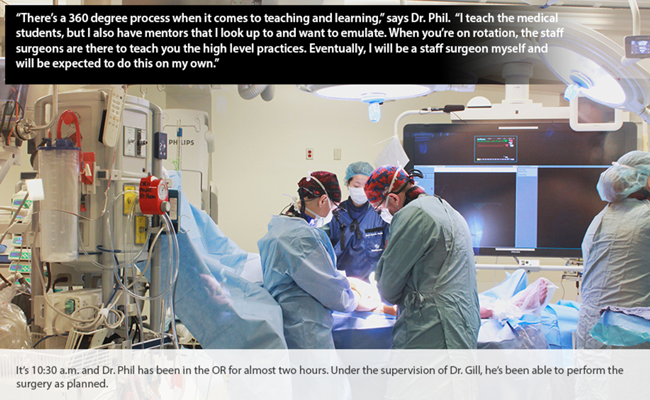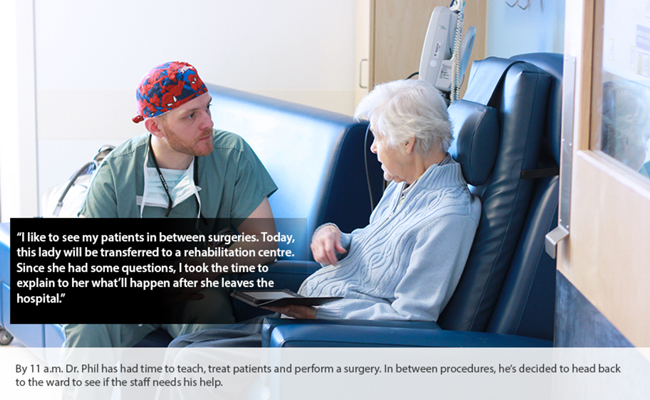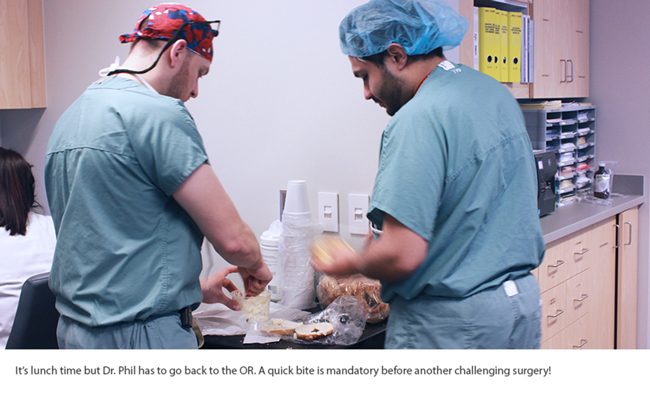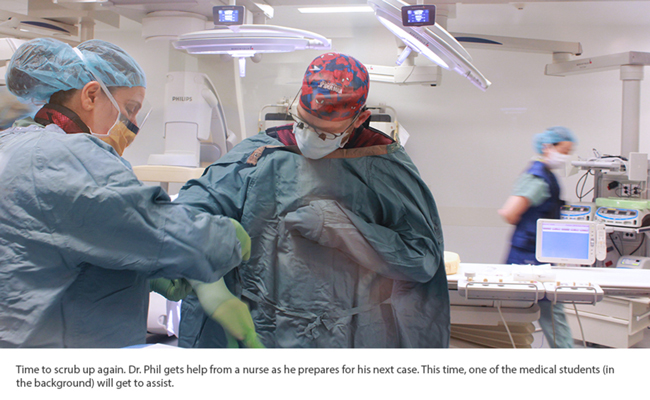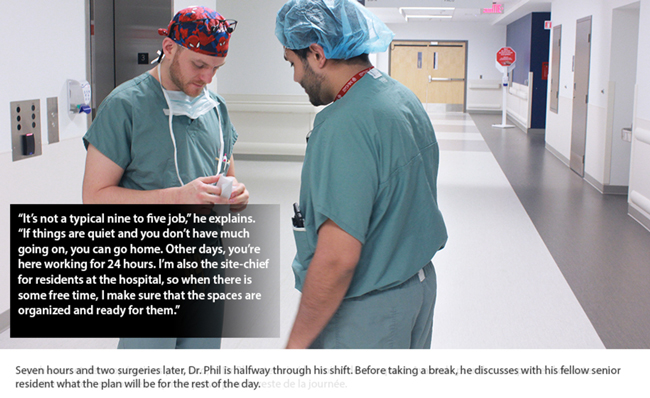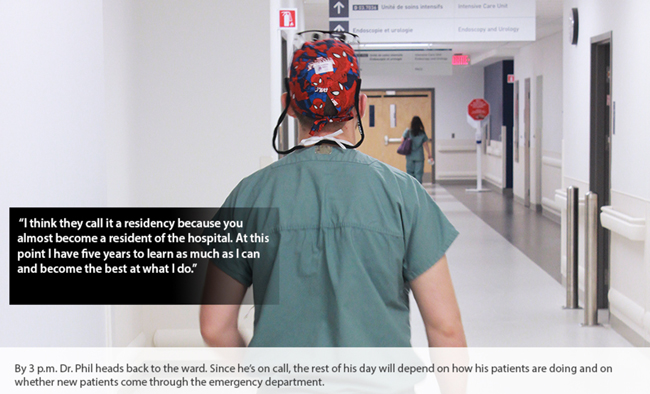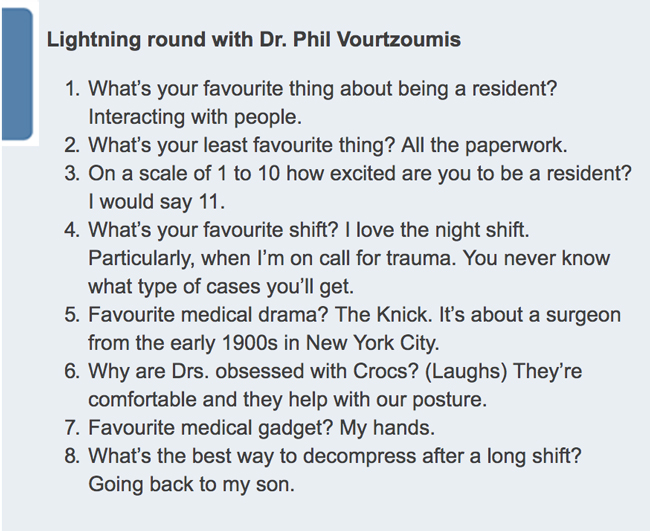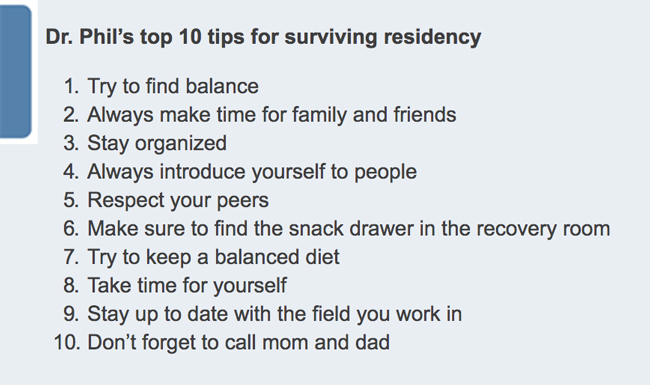 April 21, 2017