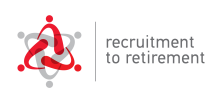 Dear colleagues,

The Workday launch on August 4th was successful, thanks to the hard work and dedication of the project team and a full network of partners university-wide. All major milestones were met, and all systems are functioning as expected, including a number of complex integrations between Workday and other systems within the McGill information ecosystem.

The implementation does not end at go-live. As with any system launch, support and learning continue.

The Heavy Users of our new system – primarily HR, Academic Affairs and Finance staff – participated in the necessary training and preparation ahead of the launch and are now working diligently to master the intricacies of all the new processes Workday supports.

The scope of the change that this system implementation brings is far-reaching. As our colleagues on the front lines of these changes surmount this learning curve, and we all adjust to new ways of working together, you may experience some temporary delays, and we ask for your patience. The R2R team, HR's support services, the Academic Personnel Office, and the IT Support Desk are all working intensively to support the community, and their response times may also be slightly delayed.

The R2R Project is a game changer for the University, positioning McGill on solid footing in HR information management as we prepare to celebrate our institution's bicentennial. Thank you for your collaboration in this process.

Kind regards,

Diana Dutton, Associate Vice-Principal, Human Resources

Leigh Yetter, Office of the Provost and Vice-Principal (Academic)