McGill University and McGill University Health Centre have strong research groups and centres working on TB, HIV and neglected tropical diseases. These Centres have a very strong track record of advanced courses and workshops that are offered every year, in topics such as tuberculosis research methods, TB diagnostics and tropical and parasitic diseases.

Starting in July 2015, under the aegis of the McGill Global Health Programs, several short courses on infectious diseases will be combined into a coherent, integrated "McGill Summer Institute in Infectious Diseases and Global Health." Courses in the Summer Institute will feature internationally known faculty and bring together a diverse group of participants.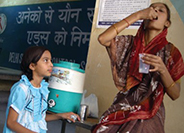 2nd TB Research Methods Course
July 6-10, 2015
A course focused on research methods for TB, including molecular epidemiology, randomized controlled trials, systematic reviews and meta‐analyses, economic evaluations, implementation research and modeling. Participants will work in small groups to develop research protocols.

View Course Details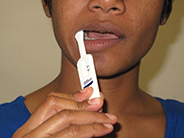 Global Health Diagnostics Course
July 6-10, 2015
A course focused on diagnostics for the three major global health diseases – TB, HIV and malaria – as well as HIV co‐infections, sexually transmitted infections (STIs) and some neglected tropical diseases (NTDs).

View Course Details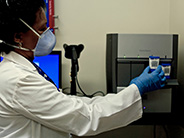 5th Advanced Course in TB Diagnostic Research
July 13-17, 2015
Course will cover advanced topics in TB diagnostics research and implementation, including incremental value of new tests, impact of new tests on clinical decision‐making and therapeutic choices, cost‐effectiveness in routine programmatic settings and impact on patient‐important outcomes.

View Course Details
Apply before February 28, 2015 ** Please do not make travel arrangements until your application has been accepted.
Our follow-up correspondence will include the billing instructions.

Previous course materials available here.
For more info about the McGill Summer Institute in Infectious Diseases & Global Health, click here.

Contact:
Course Director: Madhukar Pai, MD, PhD

McGill Global Health Programs

Email Dr. Pai.
December 17, 2014