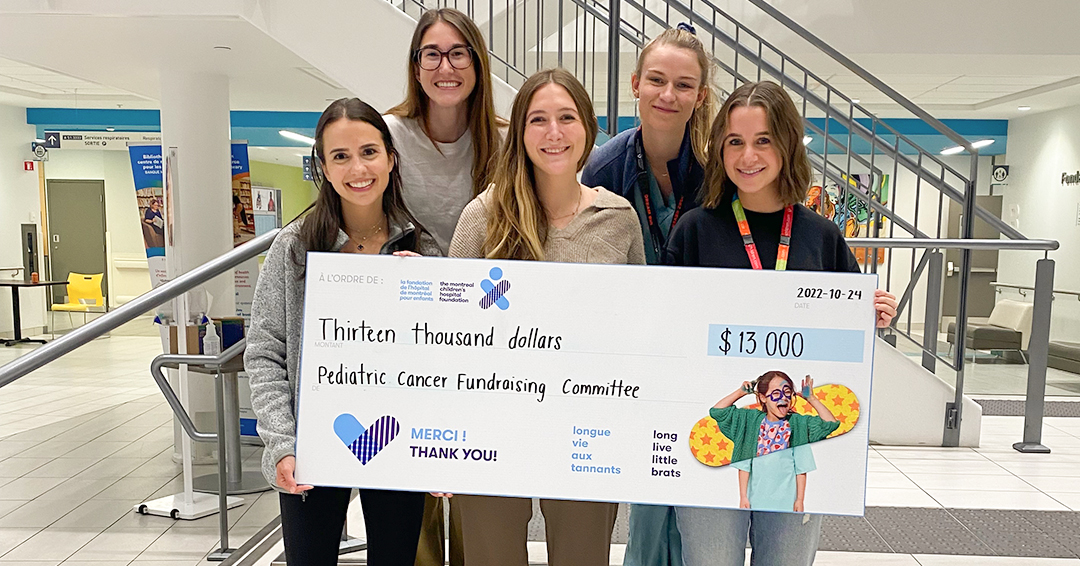 The Pediatric Cancer Fundraiser Committee put on its third 'Night at the Stadium' fundraiser, in support of the Montreal Children Hospital's (MCH) Department of Hematology and Oncology. This summer the team welcomed 150 members of the Montreal community to watch the classic film The Parent Trap at the Percival Molson stadium. With the help of incredible sponsors, donations and food trucks, the team raised over $13,000.
In Canada, childhood cancer remains the leading cause of death in children, yet accounts for only 5% of all cancer research funding today. The MCH Foundation's mission is to inspire and mobilize the community to support innovation in research, teaching and care at the MCH. The Pediatric Cancer Fundraiser Committee is made up of McGill medical students and they say they feel honoured to be able to contribute to such an important cause.
The committee was founded in 2017, when members held an inaugural wine and cheese fundraising event. In 2018, they organized YogAuction and in 2019 the group held its first movie night, featuring Grease. The committee has been able to continue the movie night tradition at the stadium and it continues to be a huge success.
"It is incredible to see the continued support from our generous sponsors and donors each year," said Ali Itzkovitz, Co-President of the Pediatric Cancer Fundraiser Committee and MDCM 2024 candidate. "We had a great turnout of over 150 participants this year and it is amazing to see the Montreal community come together and support childhood cancer. We have some new exciting ideas that we look forward to introducing at next years event!"
"Childhood cancer means a lot to our team and we are truly honoured by the continued success of the event each year," said Emily Sarid, Co-President of the Pediatric Fundraiser Committee and MDCM 2023 candidate. "It's heart warming to see the impact our event has on the Montreal Children's Hospital as well as the community. We plan to continue to support and have a positive impact on this meaningful cause!"