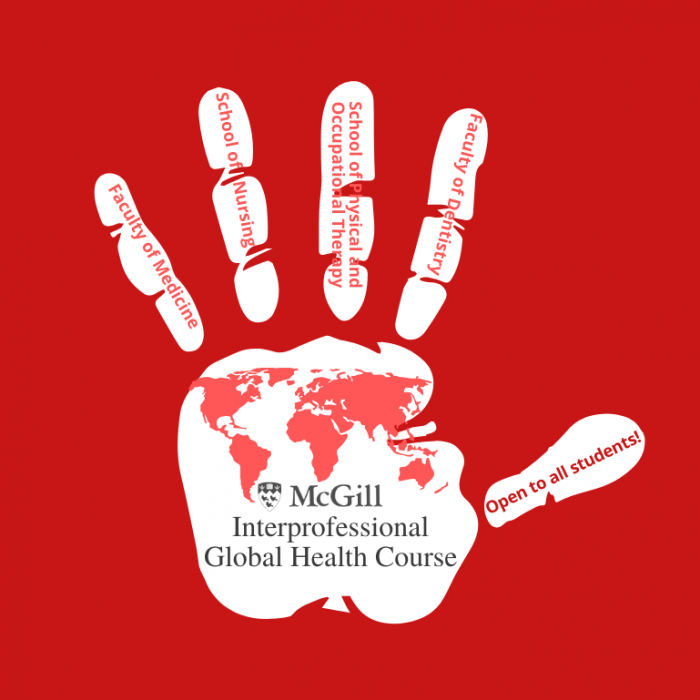 By Matthew Brett

Following the successful  13th edition of the McGill Interprofessional Global Health Course (IPGHC) earlier this year, a new cohort of course coordinators is now shaping the promising 14th edition with registration now open. This year's edition will explore strategies to decolonize global health in an interprofessional effort in both local and international settings. Registration closes on December 11.

The IPGHC is a student-led initiative promoting global health across McGill's health professions programs. Over 98 students from across the Faculty of Medicine and Health Sciences, the Faculty of Dentistry and other faculties participated in the 13th edition.

Spanning 10 weeks from January to March 2020, topics ranged from global health politics and policy to maternal and child health, environmental health, mental health, Indigenous health, water sanitation and ethics.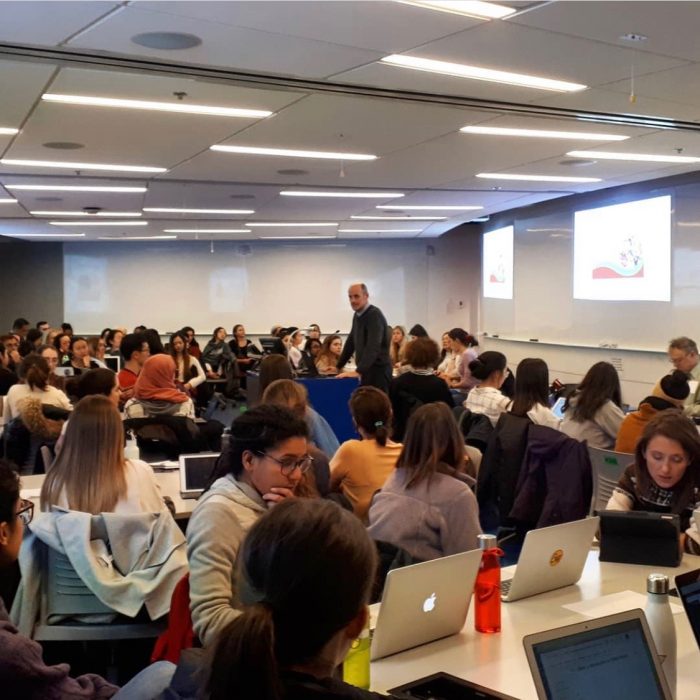 Interprofessionalism at heart
An interprofessional mix of course coordinators led the 13th edition including Anne Xuan-Lan Nguyen (MDCM Candidate, 2023), Lucille Xiang (BSc Rehabilitation, Physical Therapy Candidate, 2021), Hailey Blanchard (BScN, 2020) and Radhika Chhibber (MSc Dental Sciences, 2020).

"Interprofessionalism is key to global health action as it creates cooperation, continuity and innovation," Ms. Nguyen says. "When interprofessionalism is introduced at the university level, it allows students to understand how many differing skillsets and backgrounds are needed to grapple with the growing global health needs on our changing planet."

The course aligns with three key priorities identified in the Faculty of Medicine and Health Sciences' Education Strategic Plan: student-centred learning, interprofessionalism and interdisciplinarity, and educational scholarship and innovation.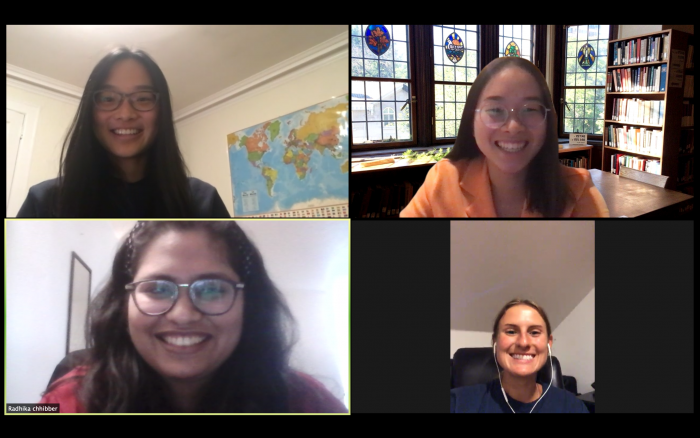 Pivoting amidst the pandemic
The first wave of the COVID-19 pandemic hit in March with two weeks remaining in the course, so course coordinators learned to pivot curricula on the fly.

"We had to adapt quickly to the rapidly evolving circumstances to conclude the remainder of the course material," notes Ms. Chhibber.

Following a course session on global health politics amidst the first wave of the pandemic, coordinators created a role-play activity in which student breakout groups represented different stakeholder interests (ministries of health, government officials up for reelection, opposition parties, health professionals, NGOs, journalists and pharmaceutical companies).

"This activity was definitely a unique end to the in-person delivery of this year's edition of the course, but I believe that it resonated with many students who are now able to understand the importance of interprofessional global health education and how to apply the knowledge they acquired in the course to a real-life experience," says Ms. Xiang.

"As coordinators, we had to ask ourselves fundamental questions about how to maintain the nature of global health education in an emerging global health crisis," Ms. Blanchard adds. "The course continues to highlight the necessity of global health curricula across the health sciences to bring about tangible change."

A new interprofessional student team of course coordinators has been appointed and are busy planning the 14th edition. The team consists of Noémie Tito (CAT(C), MSc(A) Physical Therapy Candidate 2022), Nardin Farag (MDCM Candidate 2023), Naomie Gamondele, (RN, Bachelor of Nursing (Integrated) Candidate (2021)) and Homa Fathi (DDS, MSc Dental Sciences Candidate 2021).

The outgoing course coordinators expressed enormous gratitude to faculty advisors including Dr. Yves Bergevin (Global Health Program Director for the Department of Family Medicine), Catherine-Anne Miller, Dr. Svetlana Tikhonova, Dr. Hiba Zafran and the McGill Global Health Programs team including Stephanie Laroche-Pierre.

Registration
is now open for the 14th edition of the course, closing on December 11. A course overview is
available here
, and be sure to follow the course on
Facebook
,
Twitter
and
Instagram
.
November 18 2020