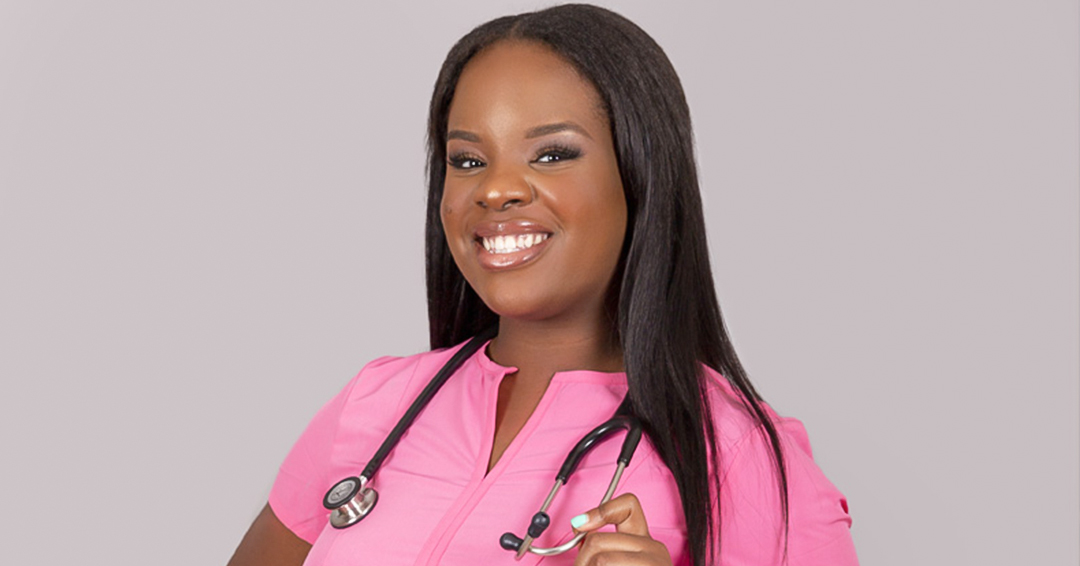 The McGill University Health Centre (MUHC) is pleased to announce that nurse clinician Stephanie Bumba has been nominated for the prestigious Florence 2022 Award from the Ordre des infirmières et infirmiers du Québec (OIIQ), in the "Relève" category. This nomination is a testament to Stephanie's professionalism and commitment.
"I didn't fully realize at the time that I had been nominated," admits Stephanie Bumba, surprised. "I am truly grateful for this honour!"
The "Relève" category of the OIIQ's Prix Florence recognizes the exceptional contribution of a nurse at the beginning of her career who has both distinguished herself in her work as well as through her community and/or professional involvement. The Prix Florence is the most prestigious award given to members of the nursing profession in Quebec.
Stephanie, who started working at the MUHC in 2019, is an exceptional and inspiring nurse. The young nurse is driven by a mission: to build a more inclusive society. That's why she launched the web series Ces afro-scientifiques d'hier à aujourd'hui in August 2020, which has just started its third season. This educational web series aims to raise awareness of scientists of African descent and to pay tribute to their important contribution to scientific advancement.
"Stephanie is a unique and remarkable pioneer and emerging nurse who makes the profession shine! Her innovative research and work highlights the contributions of many Afro-descendant scientists who have made an impact in the health sciences, but remain invisible in the educational literature. Through her initiatives, Stéphanie enriches the general knowledge of all, helps to break down certain prejudices and leads others to recognize themselves through these scientists," says Ruth-Lynn Fortuné, nursing professional development educator – perinatal care. Ruth-Lynn was one of three people, along with Claudiane Poisson, surgical care pathway coordinator at the MUHC and president of the MUHC Council of Nurses, and Dr. Jean-Michel Leduc, clinical associate professor in the Department of microbiology, infectious diseases and immunology, Faculty of Medicine at the Université de Montréal, who nominated Stephanie for the Florence Award.
Stephanie, who is also pursuing a Master's degree in Health Services Administration at the School of Public Health of the Université de Montréal, was recently awarded the Robert Wood Johnson 2022 Award. This award is given to the graduate of the program who is most likely to make a significant contribution to the advancement of health services management.
In addition to her nursing career, Stephanie also lectures at various educational institutions such as the Institut national de la recherche scientifique and the University of Ottawa. She also writes for the Montreal Science Centre blog which has recognized Stephanie as the first nurse clinician to write for their company since it opened in 2000
"Stephanie is an agent of change for both the nursing profession and Quebec society," said Claudiane Poisson. "She is an exceptional nurse and person who stands out for her leadership, her great rigour, her professionalism, her mobilizing communication and her vision of a more inclusive society."
The winners will be announced at a ceremony on June 15.