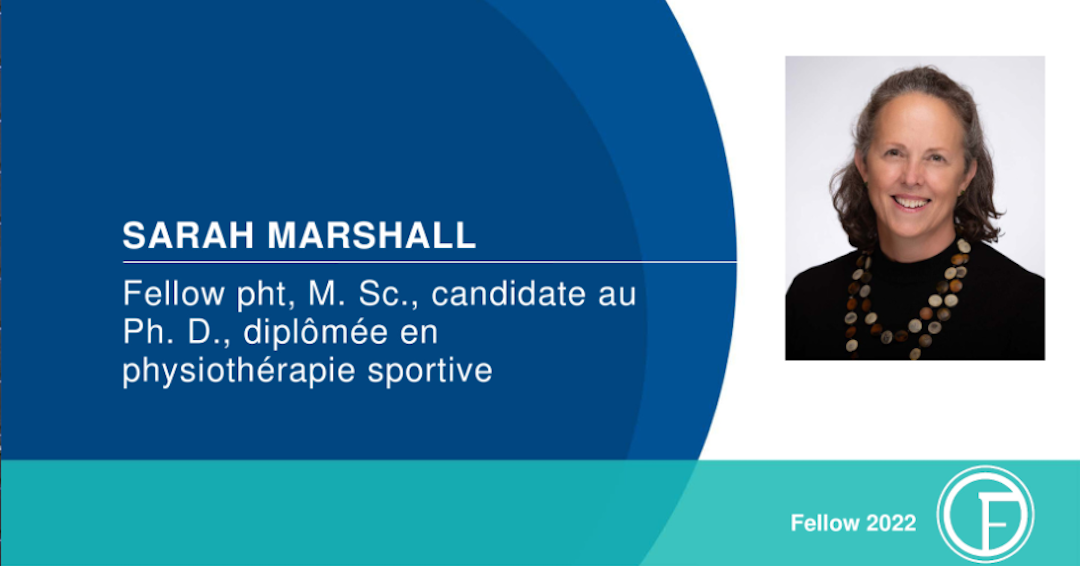 Congratulations to Sarah Marshall, PT, Director's Academic Associate and Faculty Lecturer in the School of Physical and Occupational Therapy, who was awarded the honorary title of Fellow of the Ordre professionnel de la physiothérapie du Québec (OPPQ) during its annual General Assembly on November 2.
Introduced in 2021 to recognize notable achievements, the title of Fellow highlights the involvement of members of the Order in various aspects of their duties. It also represents a special recognition of the ongoing commitment of many members who have distinguished themselves through their professionalism and commitment to advancing the professions.
Marshall, a PhD candidate, Past President of the Canadian Physiotherapy Association and a founding member of the International Physiotherapy History Association, has been a physiotherapist for over three decades. She has a special interest in health promotion, seniors' health and the value of healthy lifestyles, as well as the history of the profession.
Related:
L'OPPQ décerne le titre Fellow à neuf professionnels de la physiothérapie | OPPQ