McGill students from the School of Physical and Occupational Therapy (SPOT) are getting ready for their roles as professionals in the community by practicing interactions with standardized patients.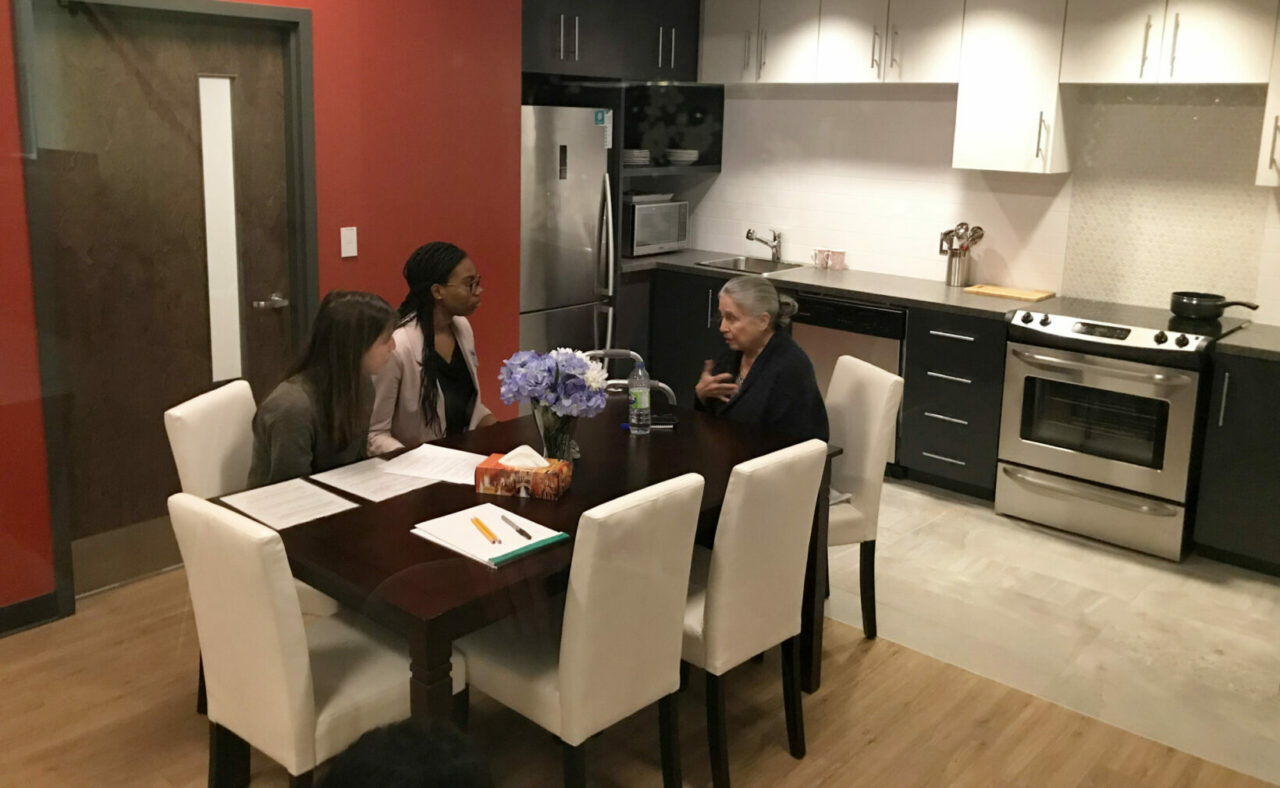 By Diane Weidner, Steinberg Centre for Simulation and Interactive Learning 

First-year health sciences students from the McGill School of Physical and Occupational Therapy (SPOT) are getting ready for their roles as professionals in the community by taking part in simulation training at the Steinberg Centre for Simulation and Interactive Learning (SCSIL).

Two scenarios were designed to help prepare the learners for upcoming Communi-Action visits, with a focus on communication skills and patient safety. The first scenario takes place in the simulated hospital ward: a clinical environment that mirrors the complexities of an assisted living centre. The second scenario takes place in a simulated apartment, where students learn to provide the best possible care for clients in their own home environment. These immersive settings add an element of realism to the simulation workshops.

A safe place to learn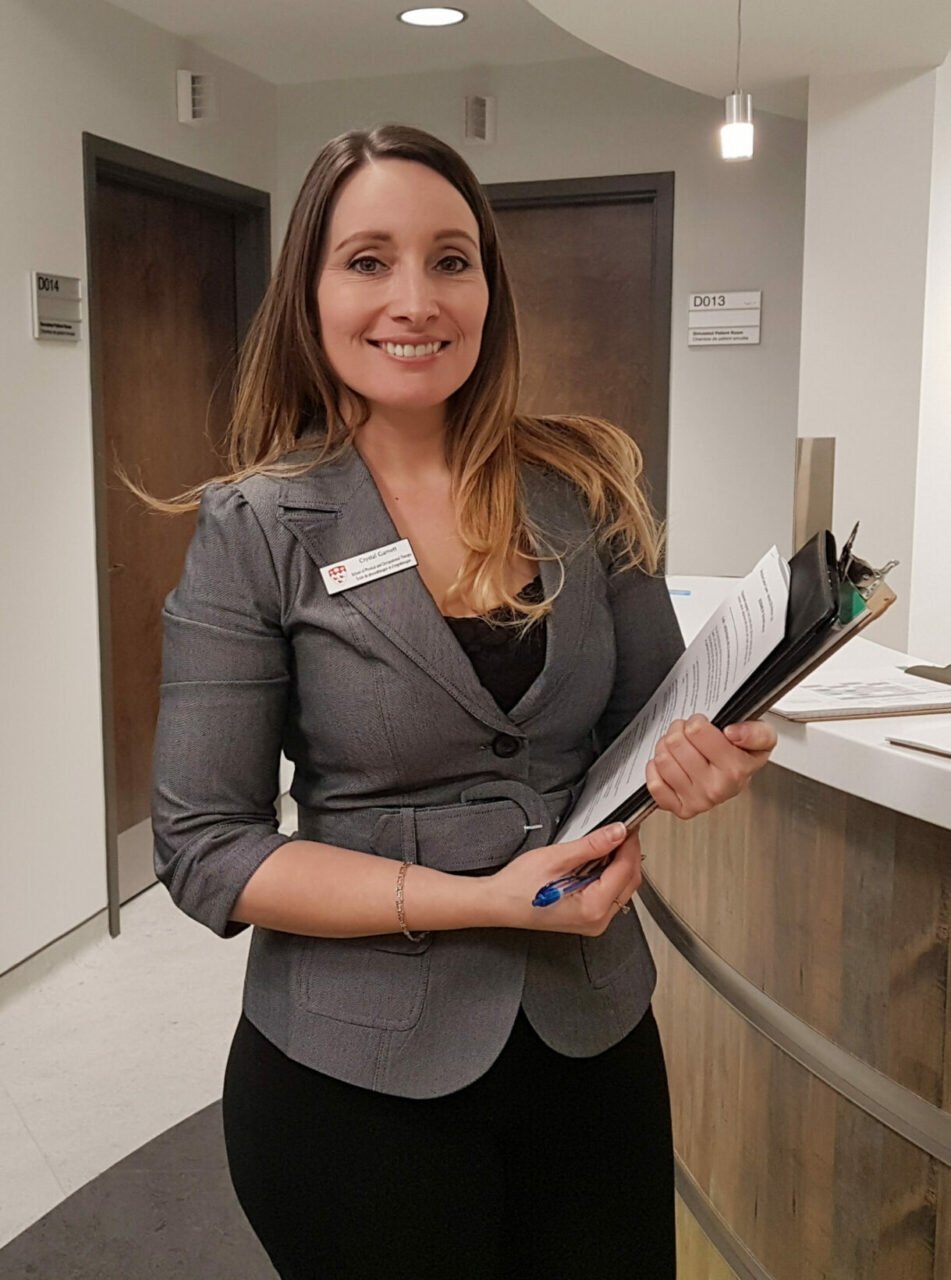 "This is a safe learning environment where students can make mistakes and learn from each other, allowing them to be better prepared to interact with the community," explains Crystal Garnett, physical therapist and faculty lead for this workshop. Students have the opportunity to apply the concepts they've learned in class during interactions with standardized patients (SPs)—individuals who have been trained to accurately and convincingly portray real patients. They practice interviewing skills to better understand the patient's medical history and social environment, they discuss hobbies or leisure activities in order to plan patient-centred activities, and they learn how to manage difficult conversations through practice and feedback.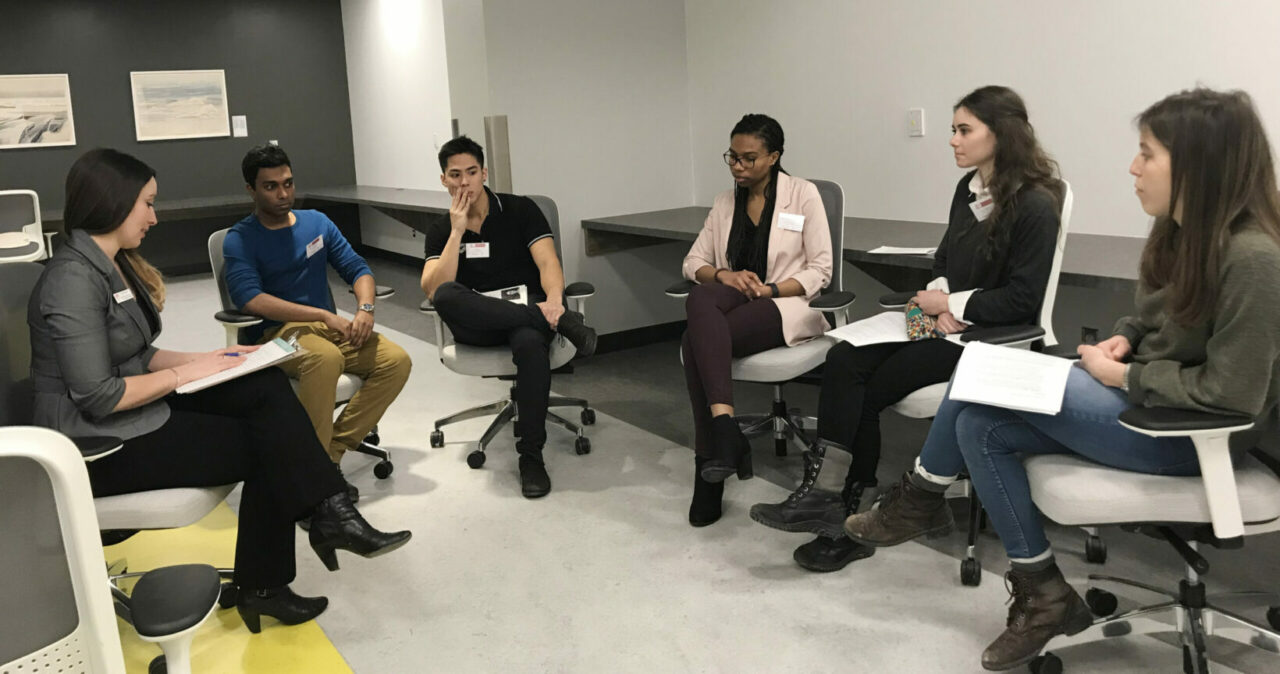 During the simulation exercise, the learners work in pairs and take turns playing the leading roles while their cohorts observe the interactions. Afterwards, everyone sits down together for the debriefing, to review and discuss what just happened. Occupational therapist and faculty member Marie-Lyne Grenier describes simulation as "a scaffolding—a safe step between theory and being thrown out in the real world."  She also emphasizes the importance of the debriefing component, which allows students to reflect in the moment and to self-critique their own performance as they get used to giving and receiving feedback in a way that's constructive.

This sentiment is echoed by Amanda Campbell, a first-year physical therapy student who participated in the workshop: "Personally, I find the debriefing to be the most rewarding aspect of the simulation activities. It provides us with the opportunity to truly reflect on our own behaviour in an environment that encourages open discussion, and I believe this is incredibly important for the development of our professional identity."

Talented standardized patients
The SCSIL works with a pool of over 200 standardized patients; many are trained actors, some have a background in health care, others have personal experience with illness. Their ability to make the experience feel authentic and to provide an emotional and consistent experience for the learners makes the simulation genuine and powerful—and the learning experience more impactful.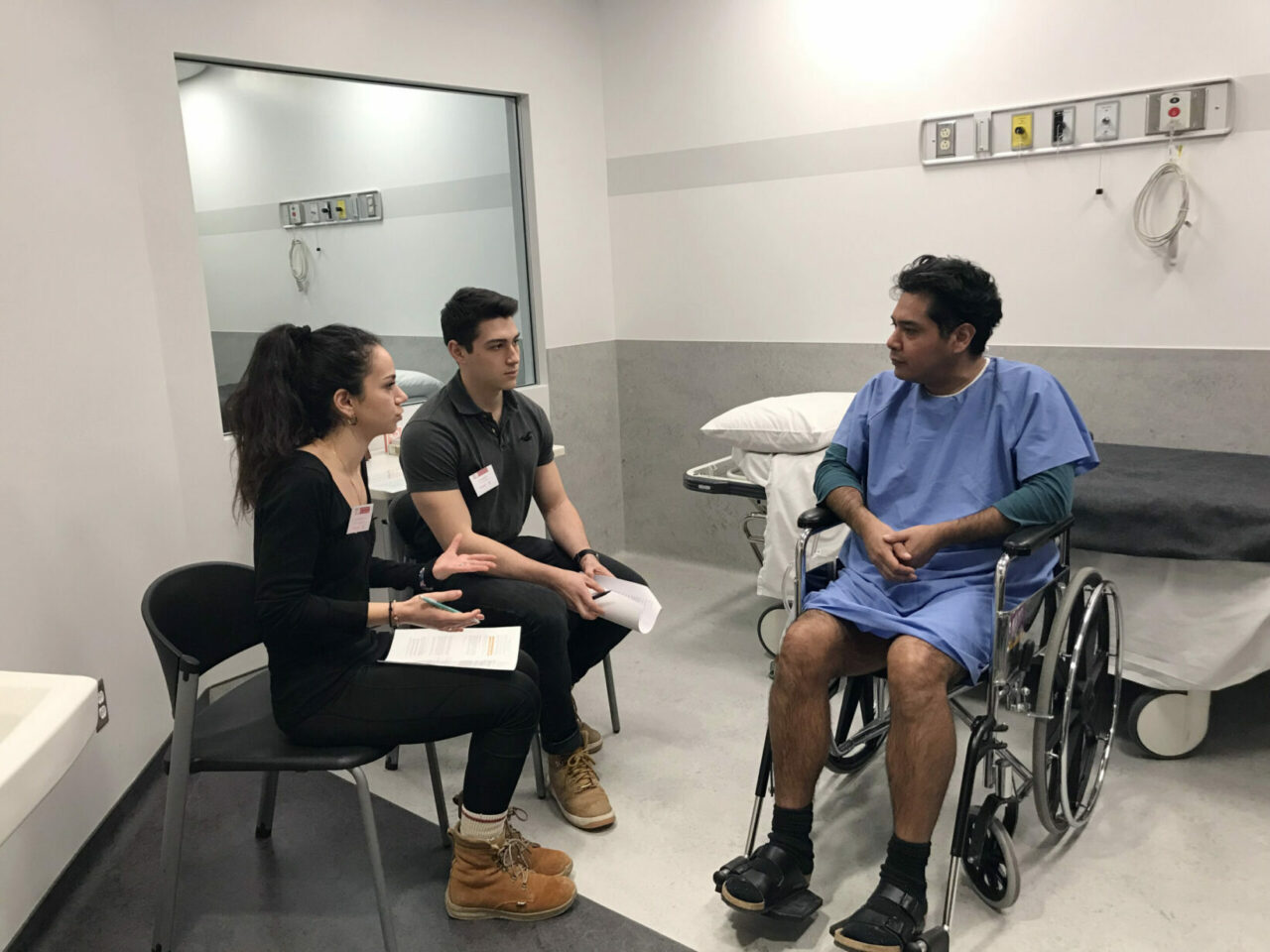 To coach the SPs for their roles, the SCSIL employs three full-time standardized patient educators who work with the faculty to plan out the scenarios.  For this workshop, standardized patient educator Loïc Simard-Villeneuve worked closely with Crystal Garnett to ensure that the course objectives were met. "The SPs really make the scenarios real," emphasized Crystal. "They are so effective in their assigned roles, and this, in combination with the realistic spaces, allows the students to experience scenarios that feel authentic." Jorge Martinez Colorado and Patricia Manessy played the standardized patients, and their performances were outstanding. "I'm always a little bit nervous when we're putting a new program on its feet," expresses Loïc.  "I want to be sure we'll make the 'simulation magic' happen.  From what I've seen today, thanks to the talented standardized patients, the magic is happening."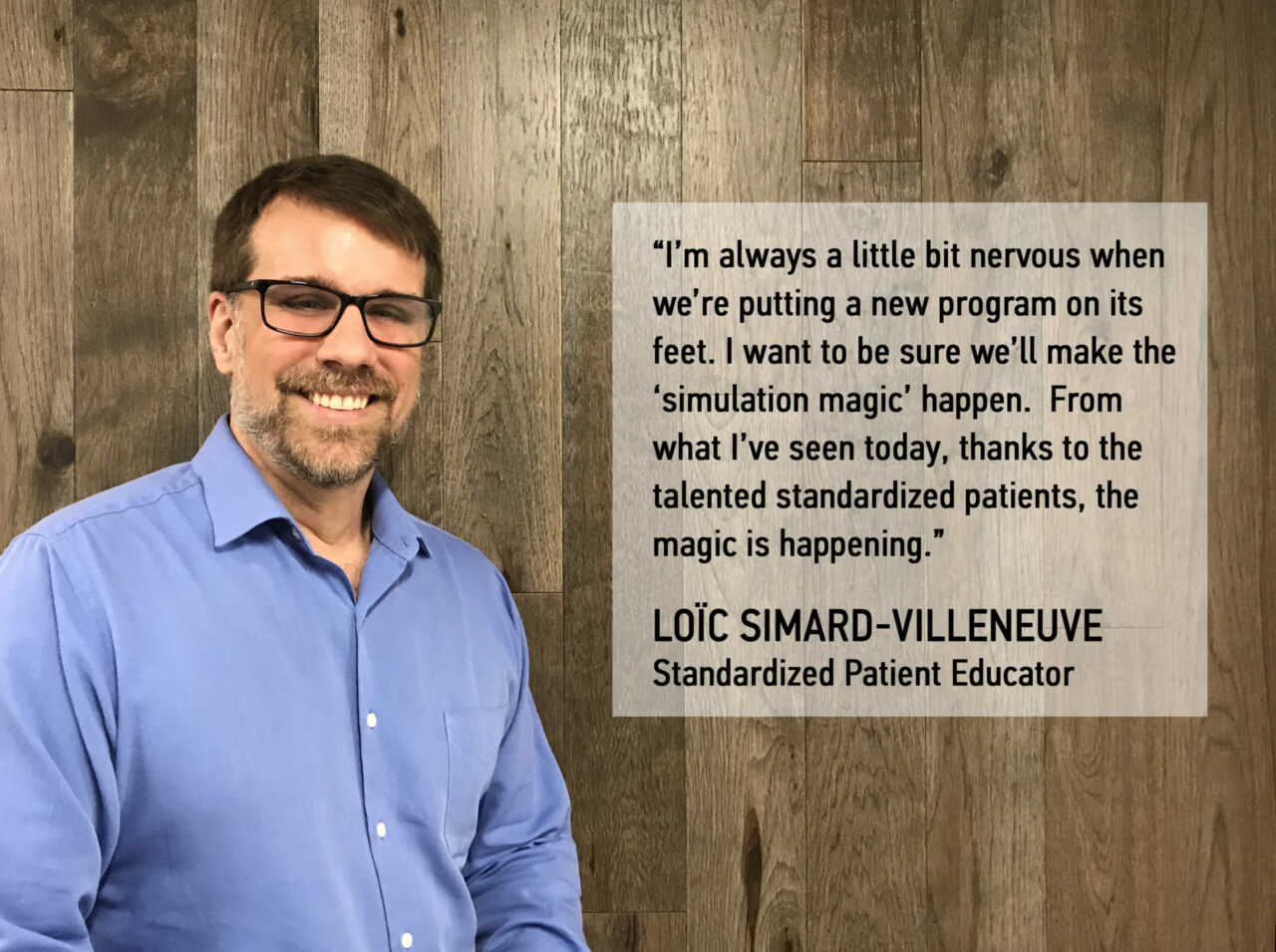 First-year physical therapy student Reginold Sivarajan participated in the workshop and was very impressed with his experience, from the realistic simulated apartment to the convincing standardized patients.  "The 'sim centre' does a great job at preparing us to face the unexpected by having great actors," says Reginold. "Today, the standardized patient that I met was huge challenge to me, as I have never faced a similar situation in real life. I am glad that I had the chance to experience this; it will make me a better health professional in the future."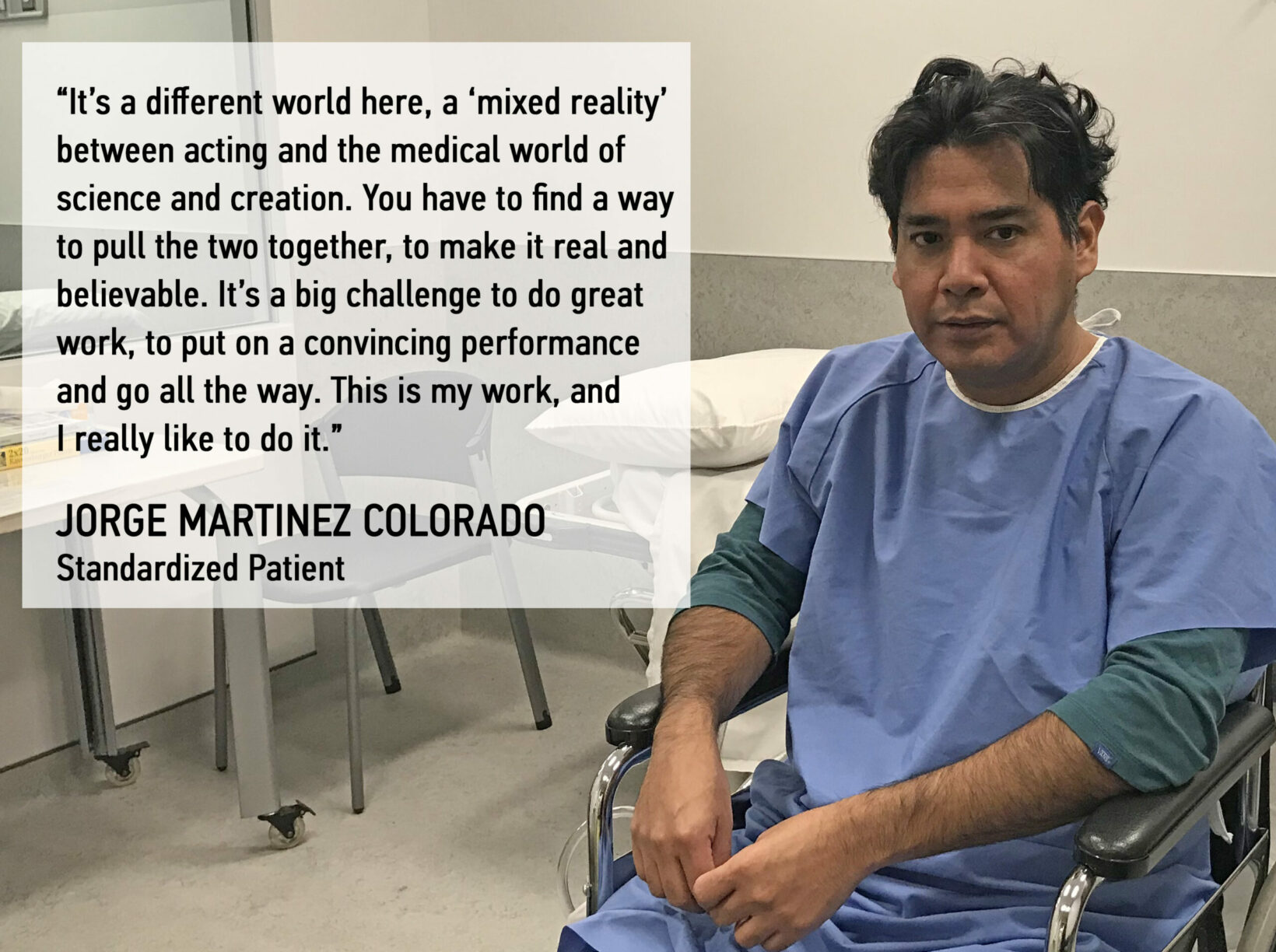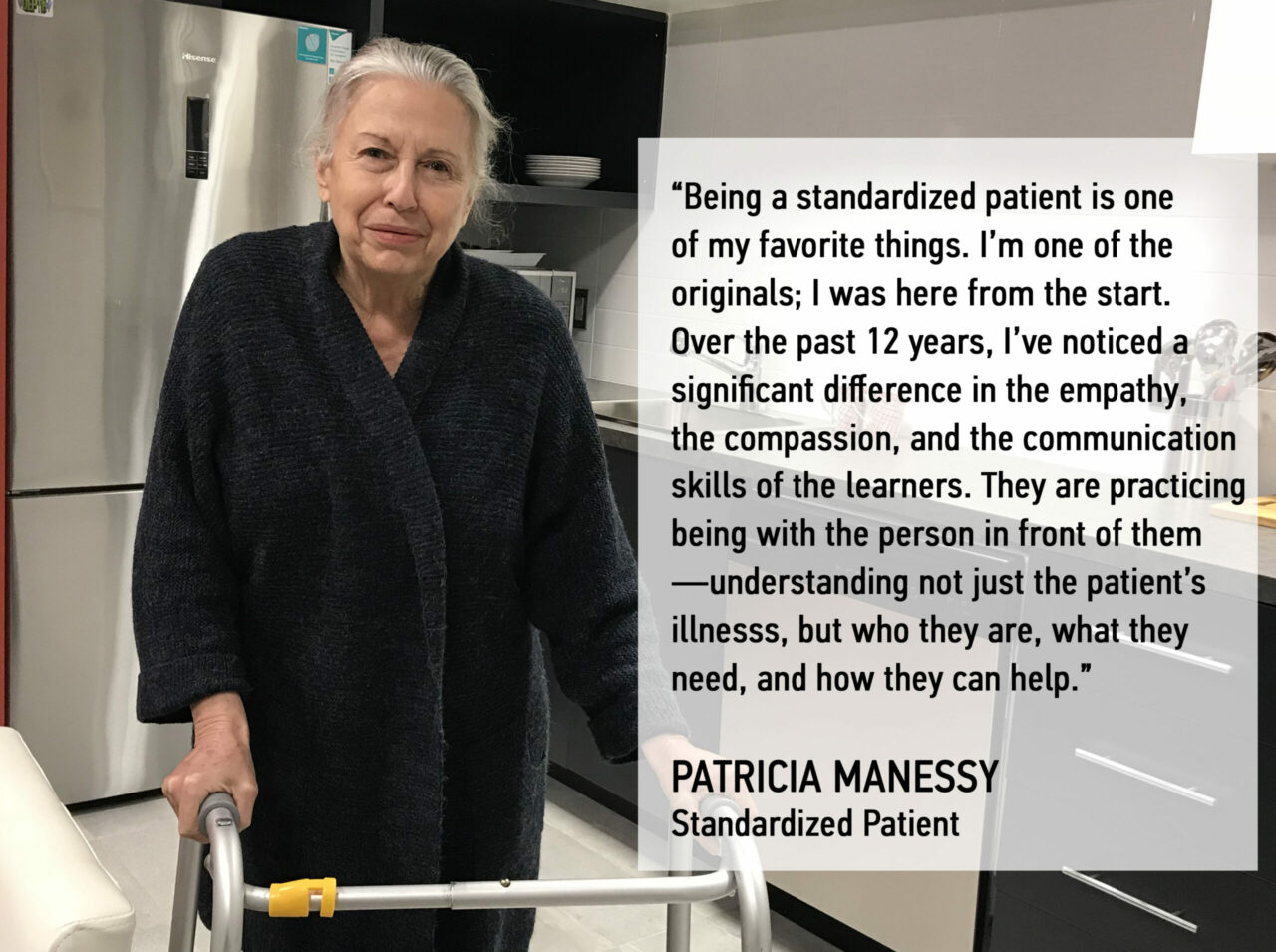 Related Coverage
CTV Montreal News | What's On: Patient simulation at Steinberg Centre

March 6, 2018