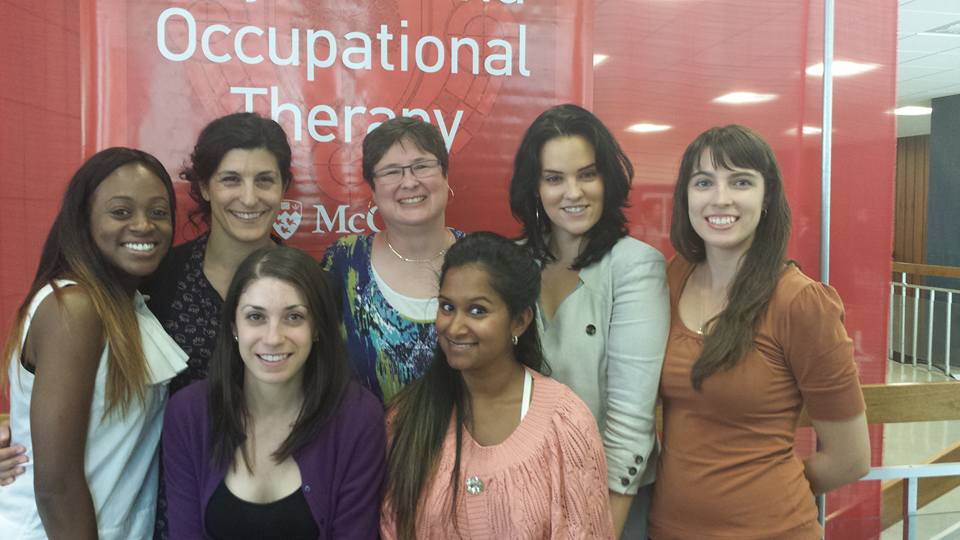 By the Spotting PTSD teamSpotting PTSD
is an evidence-informed toolkit for the prevention and management of Post-Traumatic Stress Disorder in first and emergency responders. The creation of the toolkit first began as a student-initiated master's project and became a passion and clinical foundation for several team members.
The idea for the Spotting PTSD toolkit began many years before the project was initiated by Roaine Ash-Maheux. Before Roaine had decided to become an occupational therapist (OT) and research post-traumatic stress disorder, also known as PTSD, she used to work as a hippotherapist at a non-profit facility. That is where she met Dave* and John*. They were retired first responders who, over the course of their time together, shared with Roaine situations they had encountered in the line of duty that had significantly affected and altered their lives. Their stories were similar in nature: despite their best efforts, both had been unable to save the life of a child and visions of the children's deaths still haunted them. They shared how these experiences had made living a "normal" life difficult because they were no longer able to work, their marriages fell apart, and they were no longer able to engage in meaningful activities. In short, they shared what it was like to be a first responder living with PTSD. Moreover, even though these men were experiencing the debilitating symptoms of PTSD, they remained engaged and committed to their vocation, and convinced Roaine of their belief that the disability caused by PTSD could be prevented and/or minimized through training and education. Their vision and stories stayed with Roaine throughout her studies to become an OT and thus the idea for the Spotting PTSD research project was born.

With the encouragement of faculty members at McGill's School of Physical and Occupational Therapy (SPOT), Roaine shared Dave and John's experiences with two of her professors and it was proposed to turn this idea into a Masters Project by using a health promotion and recovery based approach. Along with Roaine were her fellow classmates who had also chosen to participate in this work: Melanie Bartczak, Jessica Monteferrante, Atiya Nurse, and Sharon Persad. Their supervisors, Dr. Heather Lambert and Dr. Hiba Zafran have been there to help create, guide, and support them every step of the way.

Now two years into their endeavour, Spotting PTSD is an achievement to be proud of. The toolkit centers on the prevention of PTSD in active duty first responders and offers multi-level strategies and resources for first responders who have developed PTSD and wish to remain at work. It is an evidence informed toolkit for the prevention of PTSD in first responders that was developed with critical feedback from first responders based both in Quebec and in Ontario and in partnership with multiple community-based organizations such as Suicide Action Montreal, Badge of Life Canada, and l'Alliance des Paramédics Professionnels pour l'Excéllence, amongst others. Moreover, the project was chosen for the 2015 Marita Dyrbye Mental Health Award given by the Canadian Occupational Therapy Foundation. It was also presented as a poster project for the 2016 Canadian Association of Occupational Therapist's annual conference in Banff, Alberta.

The Spotting PTSD toolkit for the prevention of PTSD in active duty first responders is now fully and freely accessible here. Anyone who knows someone who could benefit from this toolkit, be it a first responder or a first responder organization, is encouraged to share the kit in the hopes of furthering Dave and John's vision of preventing the occupational challenges related to PTSD in first responders.

For any questions or inquiries, please contact Roaine directly at the following email: roaine.n.ash@email.mcgill.ca.

* The names of the first responders in this article have been changed to protect their privacy.

March 22, 2018