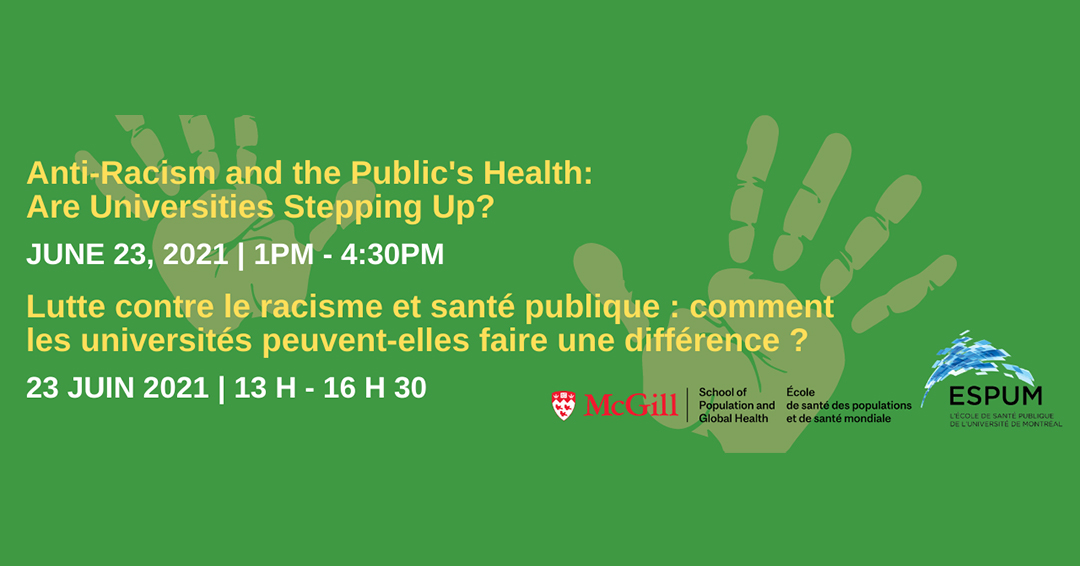 On behalf of Dr. Tim Evans, Director of McGill School of Population and Global Health (SPGH) and Dr. Carl-Ardy Dubois, Dean of the School of Public Health of Université de Montréal (ESPUM), we would like to invite you to a virtual symposium: Anti-Racism and the Public's Health: Are Universities Stepping Up?, which will be held on June 23, 2021, from 1pm to 4:30 pm Eastern Time.

For more information about this event, please click here.

Please register in advance here.
We look forward to seeing you on June 23.

School of Population and global Health

Faculty of Medicine and Health Sciences

McGill University

Contact person: Nikita Boston-Fisher

nikita.boston@mcgill.ca