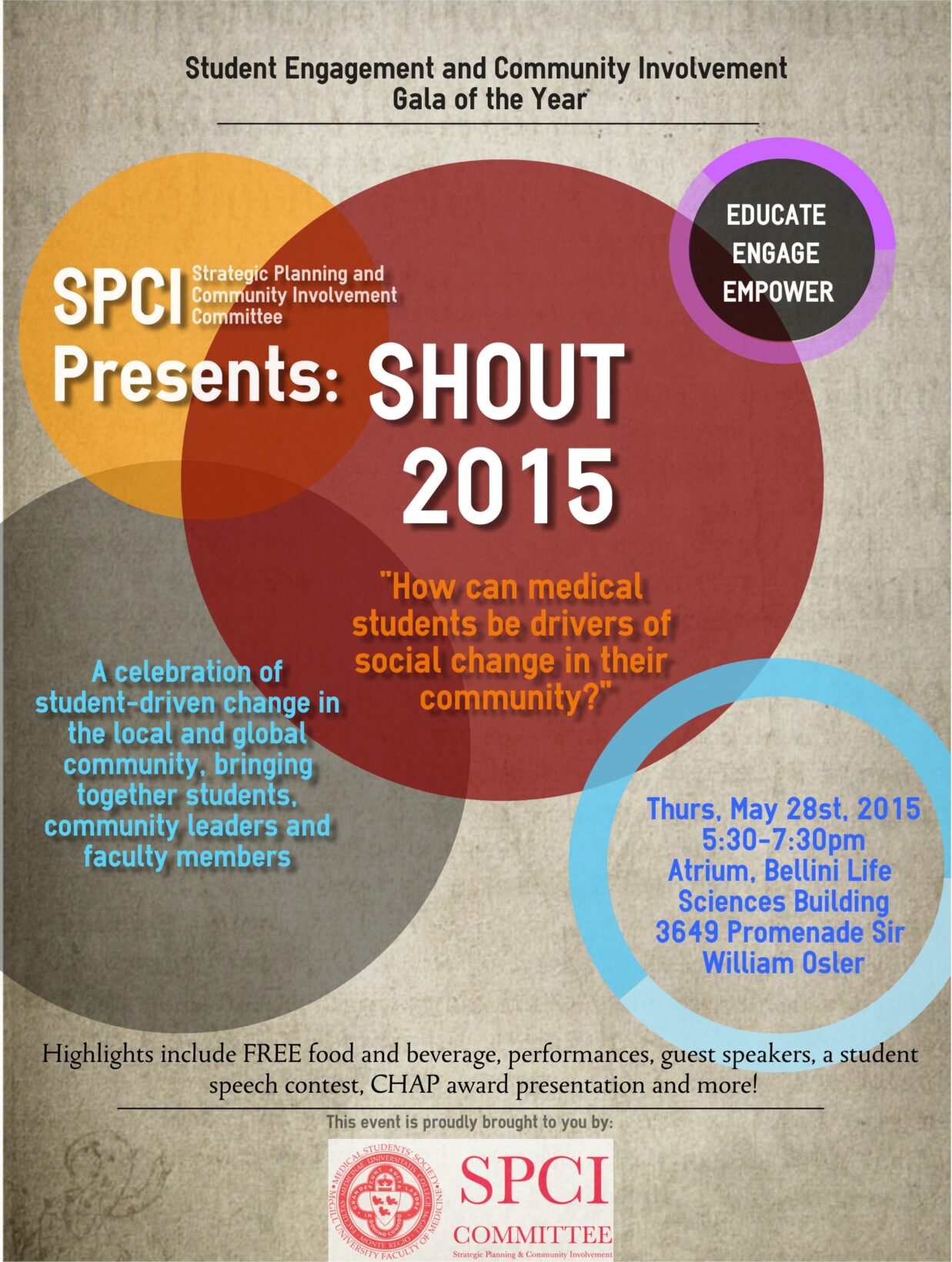 "How can medical students be drivers of social change in their communities?"
Thursday, May 28 @ 5:30 p.m.

Bellini Atrium

Life Sciences Building

We are inviting all members of the McGill medical community to come to this event!

** Free food and wine is provided.**

For more info and to RSVP, click here.
The Strategic Planning and Community Involvement (SPCI) Committee is in charge of assessing the long-­term objectives of the MSS and its constituents in order to improve the function of the MSS as an organization to better cater to needs of its members, as well as it aims to empower students and groups wishing to initiate and/or consolidate innovative community-­based projects through providing institutional support, counselling and funding.