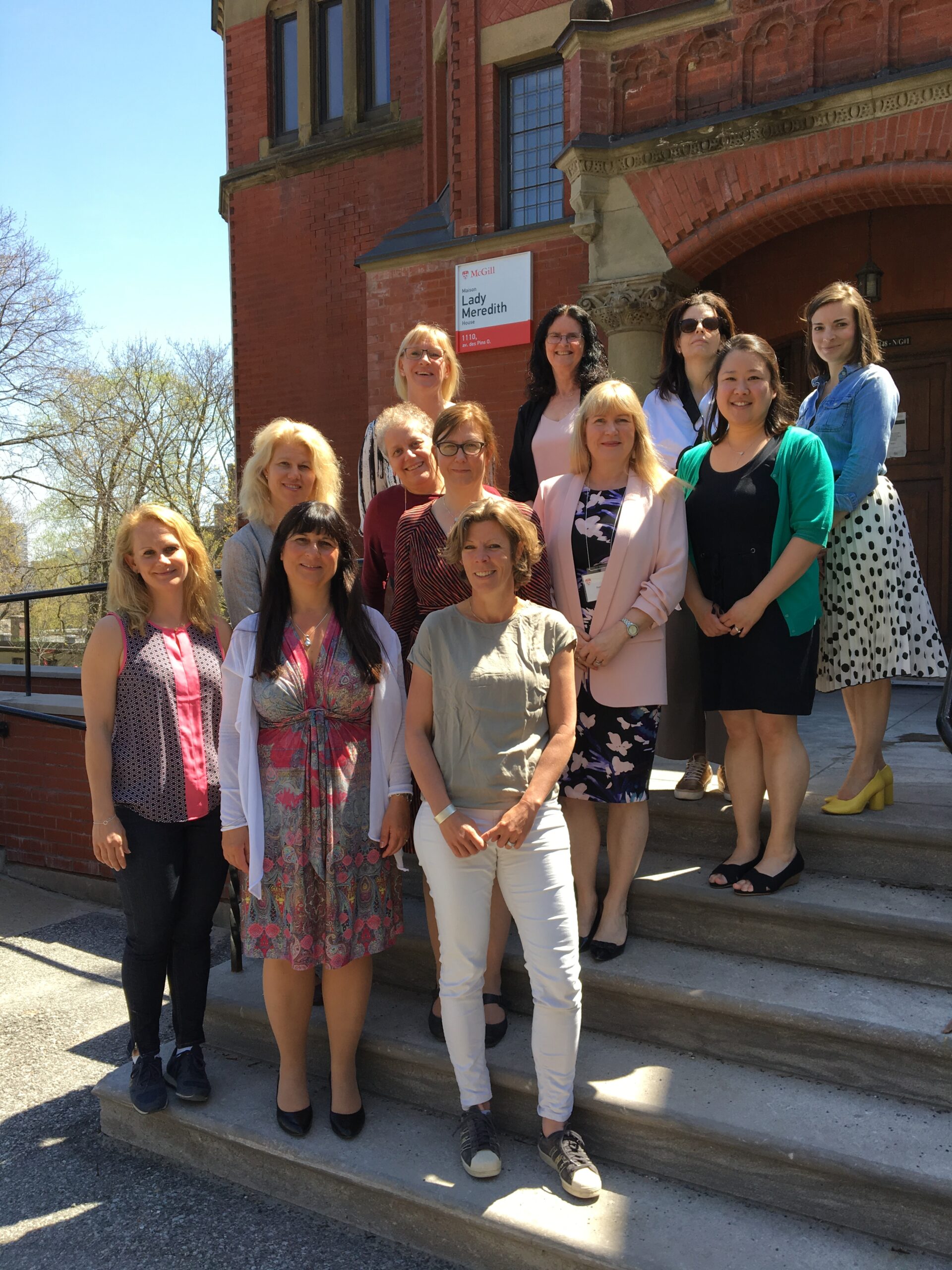 By Philip Fine

Dr. Ellinor Kenne talks of the "struggling learner" in front a small group of international medical educators and researchers gathered around a boardroom table. The lecturer in the Department of Physiology and Pharmacology at Karolinska Institute (KI) in Sweden is trying to understand why cohorts of young medical students at her university have been earning failing grades.

Kenne would like to know how her university could improve the pass rate for those students. Her presentation elicits helpful suggestions: one researcher comments that a mid-term exam could allow for an earlier assessment; another asks whether she's tried having older students act as mentors; one colleague suggests a knowledge quiz at the start of the term.  She takes a moment to note down that last one.

The presentations are part of a session organized by IMEX, the International Medical Educators Exchange, which was held this year at McGill University the week of May 7 when eight medical educators and researchers were welcomed to the Centre for Medical Education.  IMEX, which was founded by McGill with four other universities in 2006 under the direction of Drs. Yvonne Steinert and Linda Snell, is a week-long series of events, where representatives from six schools participate in twice-yearly scholarly meetings.  Those institutions include McGill, KI, Dalhousie University in Halifax, Utrecht University in The Netherlands, University of Leeds in the United Kingdom and University of Nicosia Medical School in Cyprus.

IMEX seems to have found a niche for those educators and researchers longing for a small forum where they can discuss shared issues of importance with colleagues from around the world. What stands out from this particular session is the lively and engaging nature of the exchange. Many of the researchers have met before at past meetings of IMEX, a more intimate alternative to a medical education conference or course.

"A lot of the problems we see are global," says Dalhousie's Dr. Fiona Bergin, who comes out of these weeks with feelings of pride for what her university is doing well and ideas for how to improve those things they're not doing so well.  A family medicine doctor and medical educator, Bergin sees common challenges facing the IMEX schools, including having adequate time for both teaching and clinical rotations.

McGill's Dr. Linda Snell, Professor of Medicine and Core Faculty Member of McGill's Centre for Medical Education, echoes that. She sees a lack of resources and the somewhat lower stature of education relative to research and clinical care facing medical education researchers. She sees the IMEX as a good exercise in perspective. "We learn as much from our colleagues as we do about our own system," she says.  "It's seeing our place through someone else's eyes."

Snell says she appreciates the time IMEX affords for exchanges. "It's an opportunity to turn 'crazy ideas' and 'Aha! moments'  that are at an early stage into a more concrete plan for education scholarship. We can use the diverse expertise of the group and then collaborate across the IMEX institutions."

KI's Kenne concludes her presentation by sharing some conclusive observations of those struggling learners.  She found that those who showed up to class more often and joined in on discussions scored higher. "Just being in that atmosphere and talking to your peers is one of the only predictors we have for success in the course."

Coming together with peers also seems to be an important ingredient for the success of IMEX.

July 25, 2018