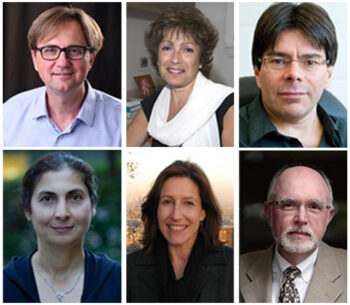 Congratulations to the six researchers affiliated with McGill University's Faculty of Medicine who were among the nine McGillians and 89 people total who will be inducted as Fellows to the Royal Society of Canada following an announcement made September 7.

The new group of Fellows will be formally inducted into the RSC on November 24, in Winnipeg. Included among this cohort is Professor Maryam Tabrizian, who is the first member of McGill's Faculty of Dentistry to become an RSC Fellow. The RSC consists of over 2,000 Fellows selected by their peers for outstanding contributions to the natural and social sciences, arts and humanities. The RSC works to advise governments and organizations while recognizing academic excellence in Canada.

This new group of Fellows boosts McGill's total fellowship count to 169 inducted into the Society since 1966. Established in 1882, the RSC is Canada's national academy of distinguished scholars, artists and scientists.  Fellowship is widely considered the highest honour bestowed upon a Canadian academic. This year's inductees represent McGill's excellence across the disciplines, with research interests ranging from child welfare in Canada to the study of the epidemiology and pathogenesis of mycobacterial diseases.

The 2017 Faculty of Medicine-affiliated Royal Society of Canada Fellows include: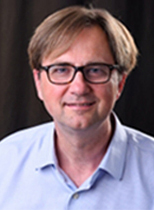 Marcel Behr
 Professor, Department of Medicine, and Director and Microbiologist-in-Chief of the McGill International TB Centre
Marcel Behr is an internationally-recognized expert in the genomic study of tuberculosis. His innovative research spans mechanistic studies of bacterial pathogenesis and molecular epidemiologic investigations of disease transmission. His findings have led to fundamental insights on the biology of infection and disease, and also altered medical practice and public health responses to this ongoing threat. Dr. Behr is Director of the McGill International Tuberculosis Centre, Canada's largest tuberculosis research group.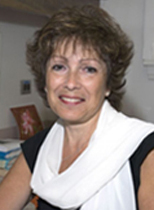 Edith Hamel
, Professor, Department of Neurology & Neurosurgery, Montreal Neurological Institute and Hospital
Edith Hamel is recognized for her pioneering work on the regulation of brain perfusion under normal and pathological conditions. Her findings provided unprecedented information on the cellular basis of brain imaging techniques that use hemodynamic signals to map changes in neuronal activity. Her discoveries also unraveled the mechanisms of action of specific antimigraine drugs, and of cardiovascular therapies with memory benefits in models of Alzheimer's disease and vascular dementia.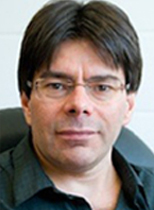 Jerry Pelletier
, James McGill Professor, Departments of Biochemistry and Oncology
Jerry Pelletier is a world leader in protein synthesis and its dysregulation in cancer. He has held focused research programs integrating genetics, molecular biology, mouse cancer models and chemical biology, leading to mechanistic insight into this process as well as demonstrating that it is a druggable vulnerability of tumor cells. Several of his findings are textbook material and he is an advocate of basic research benefiting human health.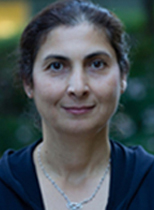 Maryam Tabrizian,
 Professor, Faculty of Dentistry and Department of Biomedical Engineering, Faculty of Medicine
Maryam Tabrizian has pioneered many concepts in the field of biomaterials and biointerfaces to promote the interactions and crosstalk between alive and artificial systems. This resulted in shifting the paradigm and many acclaimed publications. Of great significance are her approaches to Layer-by-Layer self-assembly of biopolymers on live cells and tissues along with inventive microfluidic platforms that she developed in her laboratory to investigate this phenomenon at the single cell level.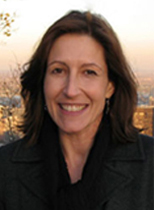 Andrea Tone
, Professor, Department of Social Studies of Medicine; Canada Research Chair, Social History of Medicine
Andrea tone is a leading historian of twentieth-century America and medicine, and a passionate advocate of public history. Her prize-winning scholarship on corporate welfare, gender, reproduction, and psychiatry integrates institutional power into the study of the social, connecting politics to the experiences of ordinary people. Working with museums, archives, high schools, and other groups, creating bridges to make her research accessible to audiences beyond academia, she has forged an inspiring model of interdisciplinary public engagement.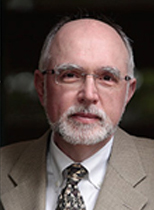 Robert Zatorre
, Professor, Departments of Neurology and Neurosurgery, Psychology
Robert Zatorre's innovative contributions to auditory cognitive neuroscience include discoveries about the processing of speech and vocal signals in the brain, and reorganization of this system after sensory loss. He is perhaps best known for his work on the neural mechanisms of music perception and performance, including plasticity related to musical training, and the discovery that musical pleasure is mediated by dopaminergic mechanisms in the brain's reward circuitry.

Congratulations to all of the newly elected Fellows!

(With files from the McGill Reporter and the Royal Society of Canada)
September 7, 2017