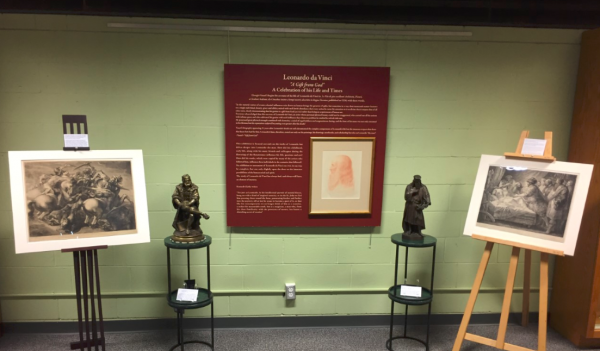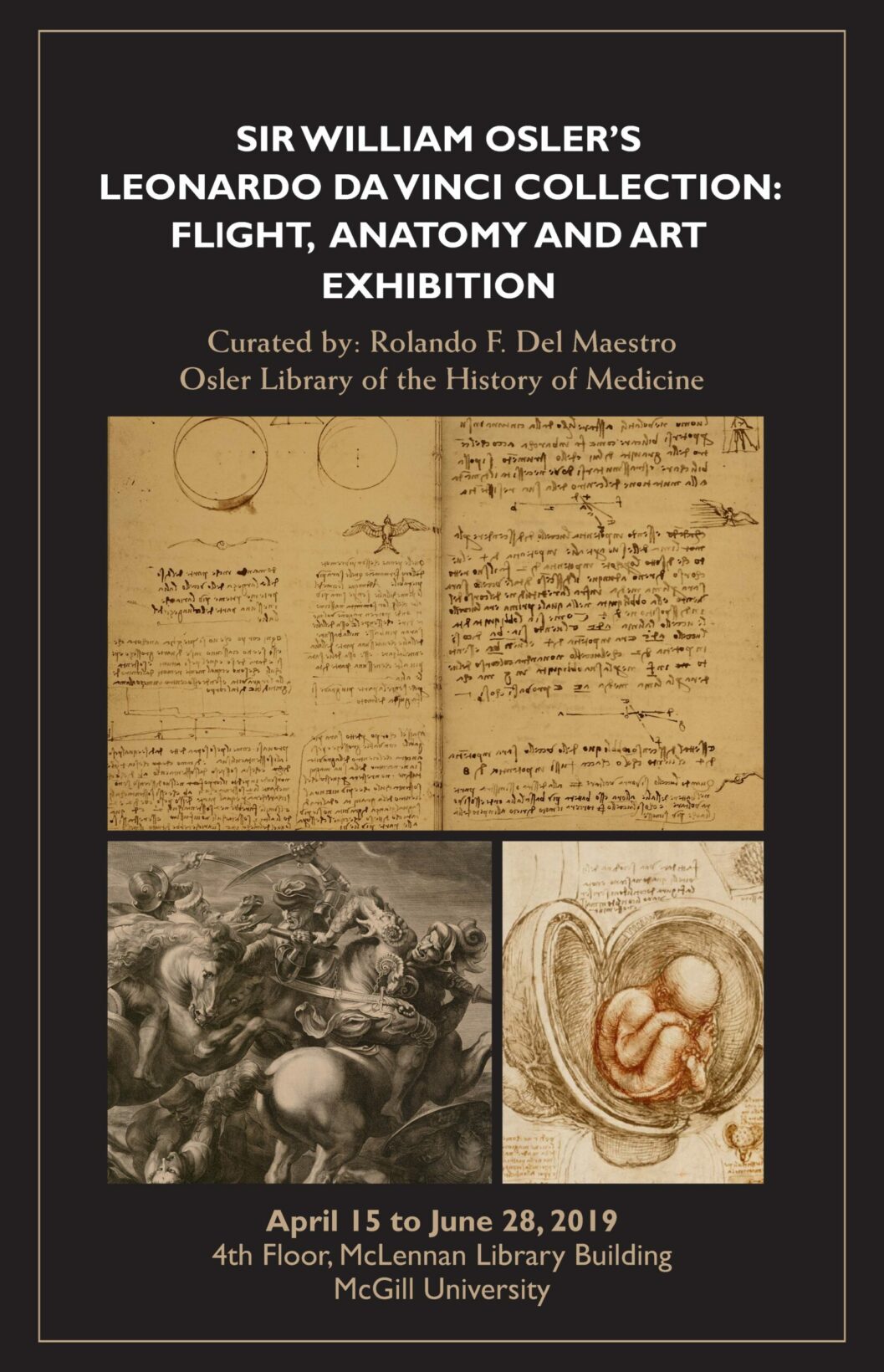 Just as the year 2019 is commemorated as the 100th year since the death of Sir William Osler it is also being celebrated around the world as the 500th year since the death of Leonardo da Vinci. The lives of these two individuals, separated by four centuries, have many common features. Both had a certain restlessness with Osler holding positions in many universities while Leonardo spent his time engaged in the artistic furor of the Renaissance. Osler would outline the importance of bedside teaching while Leonardo would direct an 'Academia'. Each loved books. The essential role of careful anatomical observation in their search for knowledge characterized their lives. Osler, a witness to the renaissance in Leonardo studies occurring in the late 19th and early 20th century was an active participant in this revival. On opening the Bibiotheca Osleriana, under the heading of Sixteenth Century, Leonardo one finds the major component of Osler's Leonardo Collection. Osler's collection focused on Leonardo's works on flight, anatomy and Leonardo's life and art.

The books and articles in this exhibition are based on William Osler's Leonardo da Vinci Collection with additional Leonardo materials from the Dr. Rolando Del Maestro Collection. The Exhibition is entitled Sir William Osler's Leonardo da Vinci Collection: Flight, Anatomy and Art. The objectives of this exhibition are: 1) to outline a short history of Leonardo's life pertinent to Osler's Leonardo Collection, 2) to explore the similarities in the lives of William Osler and Leonardo da Vinci, and 3) to document the history of the Leonardo volumes in Osler's library focused under the topics of flight, anatomy and art along with Osler's personal engagement with his Leonardo Collection.

Come…browse through the fascinating original editions of Leonardo's books, articles and pamphlets present in Osler's collection. Look over Osler's shoulder as he and his cataloguers examined and transformed these volumes, inserting important items, including personal letters and witness new insights. Feel the intimate connection with each volume. Enjoy the very human imaginative process that results in the creation and beauty of the book. 

Exhibition Curated by: Dr. Rolando F. Del Maestro, Osler Library of the History of Medicine

April 15 to June 28, 2019, 4th Floor, McLennan Library Building, McGill University.

Vernissage will be held on May 2, 2019 at 5:30 at McLennan Library and Dr. Del Maestro will give a presentation entitled: Osler and Leonardo: Enlightenment and Libraries

April 26, 2019