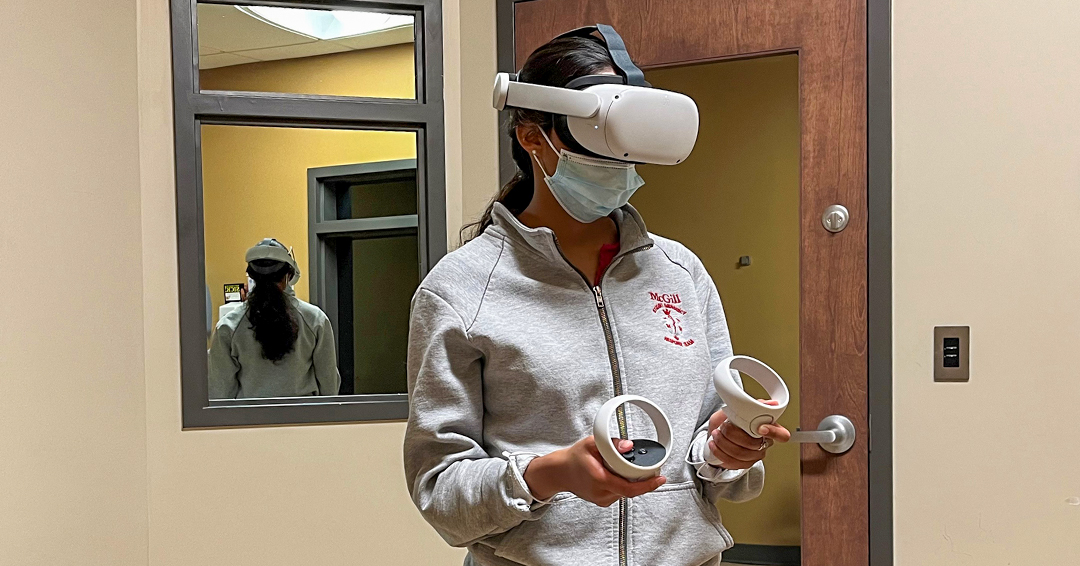 Addressing the social determinants of health in health professions education is essential to fostering active commitment towards social justice and equity, and for contributing to a sense of professionalism, respect and inclusion among all faculty, support staff and trainees at McGill University's Faculty of Medicine and Health Sciences (FMHS).  
There is emerging evidence that simulation may be used as a pedagogical approach to promote learning about issues of equity, diversity, and inclusion (EDI) in medicine and health sciences education.  Simulation can be highly conducive to the creation of a safe learning environment where students can interact with diverse patient realities in order to better understand the lived experience of those who are marginalized and underserved, and to acquire important knowledge and skills related to trauma-informed care, cultural humility and whole person care. 
The Simulation on a Social Mission (SoSM) Committee, based at McGill's Steinberg Centre for Simulation and Interactive Learning (SCSIL), was created in 2019 under the leadership of former SCSIL Education Director Farhan Bhanji, MD, MSc(Ed) (currently Vice-Dean, Education, FMHS) and Niki Soilis, MA, SCSIL Education Manager, to support the development of socially accountable simulation-based education.   
The SoSM Committee explores how simulation-based education can address local priority concerns and health inequities, bringing the authentic voices and lived experiences of health service users into the programming, and employing transformational learning paradigms to promote critical reflection and action towards social justice. These discussions have led to considerations of the theoretical frameworks we use to teach and the technologies we use to prompt critical reflection.   
Over the past four years, the SoSM has made incredible strides, bringing together passionate experts with extensive experience in public health, community outreach, educational development, and educational research, with a focus on EDI and simulation. 
Using the power of virtual reality to educate health professions students on social issues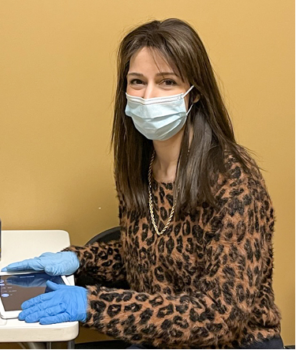 One of the new educational modalities that the SoSM Committee is investigating is virtual reality (VR) and the role that it can play as an immersive tool to improve education on social issues in health professions education.   
"The use of VR as a medium to raise awareness around social issues has been active in cognitive and behavioural sciences for decades. This technology offers a unique capacity to construct a different viewpoint into one's visual field to witness, or be in the first-person perspective of, a social challenge through immersive storytelling. Little is currently known on the role of VR for teaching about social issues in health professions education. This is an area of interest to myself and the SoSM Committee as we explore ways to create transformative learning experiences" explained Ms. Soilis.  
Fostering critical reflection on homelessness 
Research is underway to better understand the benefits of this new educational modality at the FMHS. In early 2023, as part of a community nursing health course led by Assistant Professor Françoise Filion, students from the Ingram School of Nursing took part in research study that combined community-based fieldwork with an immersive VR experience to explore their perceptions and experiences of learning about homelessness.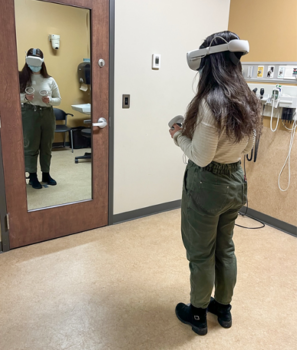 As part of the research process, 20 nursing students participated in a curated VR experience, at the SCSIL, of a person living in a situation of homelessness. Next, they debriefed about their experience on being in the first-person perspective of experiencing a situation of homelessness, the reactions and emotions that may have arisen, and how this can influence how we see individuals experiencing homelessness in our community. 
"I thought the VR experience was very interesting and realistic as it helped to humanize and put us into the shoes of someone experiencing homelessness. I'm thankful to have had this going forward in my future practice as it allowed me to understand certain aspects of homelessness that could've only been experienced through VR," said Claire Meiers, MSc(A) Nursing
Candidate. 
"Our research into the experiences of students who learn about homelessness through virtual reality is pointing to powerful preliminary findings. Students speak about seeing the 'person' through the VR stories, gaining new insights about vulnerability, and how their own assumptions and stereotypes are challenged. They also describe embodied emotional awareness as they 'feel' what it is like to be immersed in another world, for instance while being evicted from a tent by police within a virtual reality simulation. Another powerful theme relates to students' learning about the challenges individuals may face in navigating health systems," said Elizabeth Anne Kinsella, PhD, Director of the Institute of Health Sciences Education (IHSE), who is co-leading this research with Ms. Soilis.   
"Virtual reality as a pedagogical approach to teach about EDI in health professions education is at the forefront of new approaches to simulation-based teaching and learning.  Although we see practical outcomes in the simulation classroom, there is tremendous need for further research to build the evidence base for these approaches. I am delighted to see and participate in exciting educational research partnerships between the SCSIL and the IHSE. There are many innovative educational practices underway at the SCSIL, and abundant opportunities for cross-fertilization of research and pedagogically informed practice across our two units," concluded Professor Kinsella.