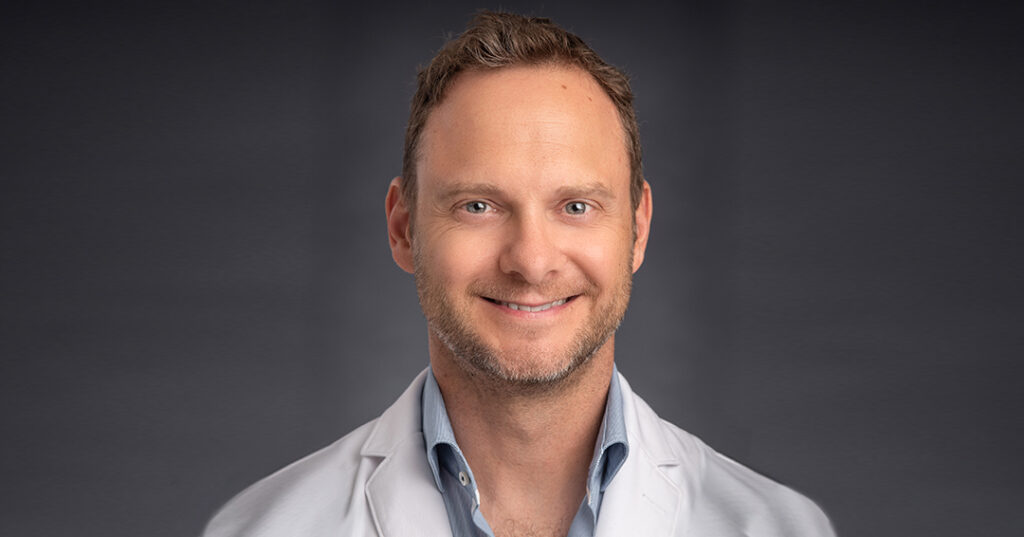 We are pleased to announce the reappointment of Simon Bergman, MDCM, as Assistant Dean, Accreditation, Undergraduate Medical Education (UGME), Faculty of Medicine and Health Sciences (FMHS), McGill University, effective May 1, 2023.
During Dr. Bergman's first term in this role, he has been involved in efforts to improve the learning environment in UGME, as well as Program evaluation via the Medical Education Experience survey of students conducted on an annual basis, the results of which are then disseminated to Faculty leadership. Dr. Bergman has also contributed to guiding Faculty processes and policies to meet accreditation standards, and has been working to prepare the Faculty for the upcoming Committee on the Accreditation of Canadian Medical Schools (CACMS) accreditation visit in 2024.
Dr. Bergman is Associate Professor of Surgery in the FMHS. He also serves as Director of Undergraduate Surgical Education at McGill. Since 2012, he has been Chair of the Surgical Undergraduate Education Committee, and has been involved in developing new virtual patient modules in trauma. His other roles in the FMHS include Chair, Accreditation Committee, and Member of both the MDCM Program Committee and the Program Evaluation and Curricular Outcomes Subcommittee. He is also Member of the School of Medicine Policy Council.
This year, Dr. Bergman was recognized with a Canadian Association of Medical Education Certificate of Merit Award.
Dr. Bergman received his MDCM and MSc (Experimental Surgery) from McGill, and did postgraduate training at both McGill and Ohio State University. He is a surgeon at the Jewish General Hospital where he focuses on minimally invasive surgery and acute care surgery, in addition to supervising students and residents. From 2017 to 2021, he was co-investigator in a study titled "Clinical and Cost-effectiveness of a Comprehensive Geriatric Assessment and Management for Canadian Elders with Cancer: the 5C study", led by Martine Puts, PhD, and supported by a Canadian Cancer Society Research Institute Impact Grant.
Continuing his mandate as Assistant Dean, Accreditation, Dr. Bergman's primary focus in the near term will be the upcoming CACMS accreditation visit in March 2024. He will continue to oversee the MDCM accreditation process, ensure the ongoing monitoring of the MDCM Program's compliance with accreditation standards and advise stakeholders on recommended actions for all elements not in full compliance. Dr. Bergman will also work in close collaboration with the Office of Accreditation and Education Quality Improvement at the FMHS.
Please join us in congratulating Dr. Bergman on his reappointment and in wishing him continued success in this role.
David Eidelman, MDCM
Vice-Principal (Health Affairs)
Dean of the Faculty of Medicine & Health Sciences
Lesley Fellows, MD, PhD
Vice-Dean, Academic Affairs