Highlights from the 2021 Research Day Symposium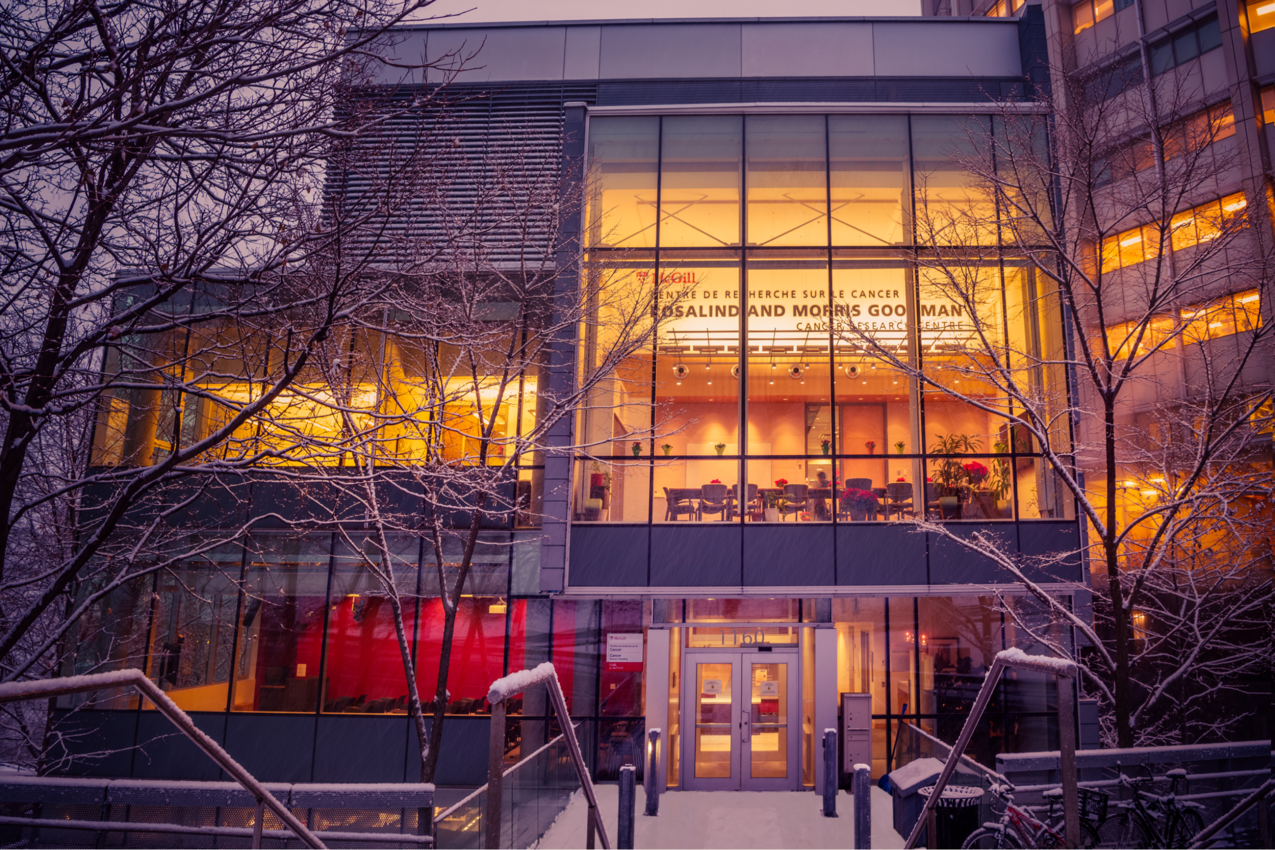 By Marie Moucarry, Rosalind and Morris Goodman Cancer Research Centre
On May 6 and 7, 2021, more than 100 students, staff, faculty members and external guests attended the Rosalind and Morris Goodman Cancer Research Centre's (GCRC) Research Day Symposium. Launched more than a decade ago, the event provides an annual opportunity for graduate students and post-doctoral fellows working in cancer research to present their work to their peers and the wider scientific community. Cancer researchers from external institutions are invited to speak and the event also serves as an important networking opportunity.

This year's co-organizers were:

An opportunity for greater accessibility
"Due to the COVID-19 pandemic, we knew the format for this year's Research Day would be different from previous iterations. This gave us the opportunity to rethink the structure of the Research Day, so that students could leave the event feeling inspired and motivated in their research, despite the challenges of the past year," explain Sheri and Simon.

"The virtual nature of this year's Research Day allowed for greater accessibility because we were able to invite multiple experts and prominent speakers from across the globe and from different fields of cancer research," they add. "It was also important to us as organizers to design a symposium based on principles of equity, diversity and inclusion and thus kept this in mind at each stage of the planning."
Engaging speakers, meaningful collaborations
This year, the event featured 10 presentations and two discussion panels. The invited presenters were Dr. Jennifer Wargo (University of Texas MD Anderson Center), Dr. Matthew Vander Heiden (the Koch Institute for Integrative Cancer Research at MIT), Dr. Christina Leslie (the Memorial Sloan Kettering Cancer Center), Dr. Kandice Tanner (National Cancer Institute at the National Institutes of Health), Dr. Mikala Egeblad (Cold Spring Harbor Laboratory) and Dr. Karuna Ganesh (Memorial Sloan Kettering Cancer Center). The participants in the first discussion panel were the editors-in-chief of Nature Cancer, Dr. Alexia Ileana Zaromytidou, and Cancer Discovery, Dr. Lewis Cantley. For the second discussion panel, we welcomed Dr. David Knapp and Dr. David Labbé, scientists from the Montreal Cancer Research Network, who shared their experiences as early-career scientists.

"It was inspiring to see scientists, students, professors, and invited speakers come together with the goal of sharing their research and discussing new innovations in cancer research," say Sheri and Simon. "We were glad to witness new collaborations being formed between local researchers and international experts. Fostering interactions between investigators with diversified backgrounds spanning mathematics, biology, physics, engineering, and clinical oncology certainly helped generate new ideas and we were really pleased with that."

Out of all the sessions, the most popular in terms of attendance was the panel discussion on Academic Publishing featuring the two journal editors-in-chief, and moderated by Dr. Morag Park, Director of the GCRC. Participants were presented with the overall vision and framework of these journals and were also given a sneak-peek into the operations of publishing. Some of the topics that were covered in the Q&A touched on Equity, Diversity and Inclusion, the processes behind ensuring that these journals choose a wide spectrum of authors, including those from minority groups. Other topics addressed editorial decisions; whether journals favor "trendy" research topics over obscure ones as well as how easy it is to overturn a reviewing decision. There was also some discussion around how to get into the world of science communications as a career (hint: you need to enjoy writing manuscripts and grant proposals!)

All in all, it was a successful and highly interactive symposium, full of both practical advice and scientific richness.

"Montreal boasts an impressive multi-institutional cancer research infrastructure and is home of some of the most brilliant minds in the field of cancer. We hope that future iterations of this event will leverage this scientific richness to accelerate discovery and promote collaborative work," say Sheri and Simon. "It was an amazing learning experience, and we are excited to see how this Research Symposium evolves in the future!"

Thank you to everyone who participated!
All in all, there were 41 poster presentations and six short talks.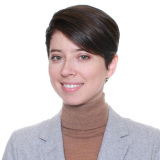 The first-place winner for the Student Short Talks was Dr. Elena Kuzmin, a post-doctoral fellow from the Park lab, who spoke about her study on the evolution of large copy number variants in breast cancer. The joint second-place winners were Marina Fukano, a PhD student also from the Park lab and Michelle Shen, a master's student from the Labbé lab. Marina presented her work on the intra-tumour metabolic heterogeneity in triple-negative breast cancer while Michelle presented her work on diet-induced obesity-dependent prostate cancer.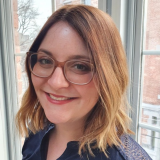 The first-place winner for the Poster Presentations was Dr. Charlotte Scholtes, a post-doctoral fellow from the Giguère Lab who spoke about her study on RIME (Rapid immunoprecipitation mass spectrometry of endogenous protein). The second-place winner was Shivshankari Rajkumar, PhD student from the Watson Lab who presented her work on the treatment of mutant melanomas. Finally, Benjamin Lebeau, a PhD student, from the Witcher Lab and Marine Lingrand, a PhD student, from the Watson Lab were joint third-place winners. Benjamin presented his work on 3D Chromatin Remodeling while Marine        presented her work on a sexual dimorphic tumour suppressor role in melanoma.